Digital currencies have been a hot topic (and a hot commodity) over the past few years and this trend still only seems on the up.
Whilst Bitcoin has become a common household name, cryptocurrencies are still vastly misunderstood and under-researched by the typical user. Having a bit of background knowledge and a basic understanding of the ins and outs of digital currency is a critical step to take before getting involved.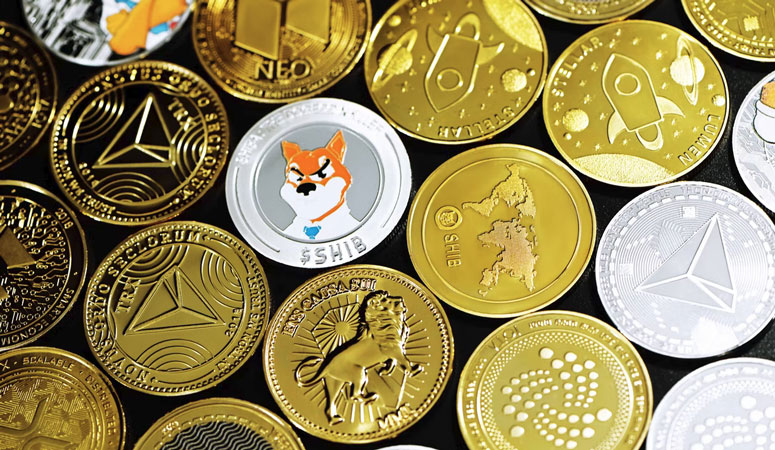 Here are a few basic yet important facts that you should know about crypto in 2022.
It's Easy to Use
First of all, when it comes to trading with cryptocurrencies, the barrier to entry is relatively low. All it really takes is to download an app, stick some of your real-life cash into it and away you go – you can start purchasing and selling a cryptocurrency of your choice. Some simple research online will tell you how to buy Shiba Inu coin, Tether, Polkadot, and basically any other coin you might be interested in.
However, this ease of purchase makes it a little dangerous for an uninformed person to simply dive right in. Make sure you know what you're doing before you get involved on an exchange platform.
They're Extremely Volatile
This is probably the biggest argument against cryptocurrencies, and what turns people off and against them. Due to a lack of a central exchange platform, the exchange of digital currencies takes place across various cryptocurrency exchanges, increasing the volatility.
Even larger coins like Bitcoin and Ethereum have been known to dip and soar at major rates over the span of just a couple of weeks, giving investors heart attacks and then raising their hopes once more.
Which Means It's High-Risk
Of course, high volatility makes crypto a high-risk investment. Risk-averse people might be put off by the fact that when you're trading with crypto, you have to be prepared to potentially lose what you've put in, though there are lower-risk options even within this industry.
Naturally, with a higher risk comes a higher reward, which in contrast, is exactly what draws other types of investors to this method of trading. While it's not for the faint of heart, crypto investing could be a great long-term game if you're willing to sit tight and watch your investment (hopefully) grow at a steady rate despite ups and downs.
There Are Many to Choose From
Believe it or not, there are over 1300 cryptocurrencies available and still growing in 2022. While Bitcoin was the first and still reigns supreme since its launch there have been hundreds of other coins cropping up each boasting different values and features.
Of course, when looking through your options, it is always best to be selective. This is where careful and consistent research will help you make your decisions. Your investment tactic will play a role here too – you might choose to invest early in the hopes that a new coin explodes, or rather opt for a well-established and steadily growing currency you trust.
There Are Also Different Types
All cryptocurrencies were not created equal – there are even different categories and subcategories you could look into.
For example, stablecoins were designed to combat some of the volatility associated with cryptocurrencies. Stablecoins are directly tied to another currency or external factor (such as the USD) which makes it slightly more reliable and predictable, making it more appealing to those who prefer lower risk. Tether (USDT) is a good example of this type of coin.
Another category is a memecoin such as Dogecoin (Doge) which is essentially based on a popular internet meme (the doge meme in this case). Memecoins gain traction and popularity due to their online relevance and the 'inside joke' association with them. Some coins like Dogecoin have also received backing from big names like Elon Musk, making them appealing to all types of people.
They Work With Blockchain Technology
Virtual currencies are underlined by a technological infrastructure known as a blockchain, which is a whole other conversation altogether. Blockchain has tonnes of advantages including decentralisation, quick transaction times, user control, transparency and security.
It might be a good idea to do further research into blockchain tech before deep-diving into the world of crypto, since it plays a major role.
Crypto is Mined
Cryptocurrency transactions need to be verified (and the blockchain enlarged) to allow for new transactions to take place – this is made possible by crypto miners who verify and log these transactions.
Crypto mining is a relatively energy-heavy process which makes the sustainability of this form of trading rather questionable. However, miners who work within the systems and essentially "solve the math" are rewarded with currency, making this another effective way of acquiring coins without technically purchasing any.
They're Banned in Many Countries
Some countries like China, Egypt, Oman and Iraq have completely banned cryptocurrency and the trading thereof. This is due to various reasons, including the fact that they believe crypto is being used to funnel money to illegal sources and destabilise national financial systems.
Of course, before starting to trade with crypto, it's a good idea to make sure that all your transactions are legal within your country.
They're Still Unregulated
One of the main elements of crypto is the fact that it is unregulated – since this plays a major role in its price. Cryptocurrencies are,  by nature, are not related or beholden to any country's borders or policies.
There is major controversy and speculation as to whether or not crypto should become regulated, and if so, by whom. Doing a little deeper digging into this topic will help you to understand why this is important and to form your own opinion.
You Can Use a Broker
Even traditional and old-school investors can get involved in the cryptocurrency game nowadays by using a trusted and regulated crypto broker to help you and guide you in purchasing and trading with a digital currency.
Using an online broker is a great way to gain a clearer understanding of what you're dealing with and make smarter investment decisions when it comes to cryptocurrency.