Professionals and consumers are becoming more and more mobile with their communication and informational access tool preferences. Businesses are finding it even more compelling to disseminate information and communication access to their markets accordingly. There have been changes brought about by the rapid rise in smartphone and tablet use among workers and consumers alike in recent years. Companies now have to cope with mobile device use in offices by making necessary adjustments to IT infrastructures, business phone systems, and by crafting policies to secure corporate information integrity. Businesses in various industries now need to consider shifting professional content in their websites and corporate blogs to where the action is right now: social media.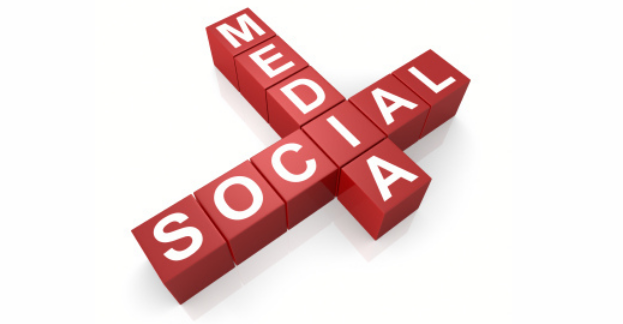 Image: Credit
The idea of social media as marketing tool may sound trivial or innocuous to some who are not that well versed with online apps for uses other than pure entertainment. There are however some factors that contribute to social media's relevance to current marketing trends.
Especially those that capture consumer attention and eventually occupy collective social media user consciousness. Some of these crucial factors are:
Real-time entertainment value:
Social media sites Facebook and Twitter show user postings and can now carry marketing material as postings. Influential endorsers on both sites can make postings or tweets that can elicit instantaneous response from other social media users on a real-time basis. Blogs and company websites do not enjoy the same quick interactivity and may be hard put to provide the same entertainment value. Social media can be seriously influential with marketing material while at the same time providing entertainment for casual users.
Apps as useful sources of specialized information:
Although most users initially view apps to be purely for entertainment, apps can also be source of specialized information. iPad apps like Kindle, Good Reader, The Early Edition, and instaPaper are such examples of reliable information source apps. Companies can consider developing apps along similar lines of thought to be venues for professional content. If you're the company owner wanting to connect with the market this way, you can device ways of making professional content presentation entertaining and interactive. This is the future of professional content.
Social media surpassing old media:
The old modes of delivering media to the public like cable TV, satellite, radio and print pale so much in comparison with the vibrant, spontaneous and instantaneous way social media allows users to react and interact with information and data. Real-time tweets and postings are easier and more fun to engage in than traditional journalism online or in print. Social media's accessibility to mobile devices all the more makes it relevant to a new generation of consumers and tech savvy professionals. Information and communication on the go has become the way of life and will remain so for this millennium.
Consumers have become distributors of information:
Social media accounts for the biggest incidence of marketing material virality. Whenever any Facebook user clicks to like or share a link of whatever kind, depending on its rate of likability and sharability, that link instantly enjoys more chances of being viewed, liked or being shared anew and so on and so forth to viral success. By virtue of such process, the social media user/consumer becomes unwitting distributor of brand information. Apply this logic to your marketing material posted on YouTube and then shared via Facebook.
Social circle influence:
Social media users and their buying decision making habits have been found to be heavily influenced by opinions, impulse buying tendencies, and peer pressure emanating from those they interact with online. This is the reason why big business has joined the mad scramble for social media exposure. This has also given rise to job opportunities never before existent such as company positions for social media coordinators, social media content writers, and the like.
Conclusion:
We can say that Social Media Marketing is must for the success of any business. Social media platforms like Twitter, Facebook, Google plus are now very popular tools to promote you and your business and generate targeted audience.