From the very next moment you start using an iOS-powered device, let it be iPhone, iPod or iPad, Apple tries its best to protect it from various threats that may cause data loss. Yet, due to some accidental or non-accidental actions, all your data in your iPhone or iPad will be lost; reason for this loss might be issues while upgrading or effect of number of malicious apps. Whatever the reasons are, when you have lost data from your iDevice, the situation will be sort of cataclysmic, if that device is a hybrid for personal-professional use. The situation is no longer cataclysmic if you have iSkysoft free iPhone Data Recovery – an excellent tool to recover lost information from iOS devices – installed in PC / Mac you own. In this article, we will have a review of this wonderful tool for iDevice owners.
About iSkysoft free iPhone Data Recovery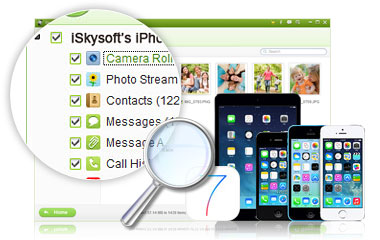 As we mentioned earlier, iSkysoft free iPhone Data Recovery is an effective tool, you can depend upon, when you've to recover information that you have lost from your iPhone, iPad or iPod Touch. Using this free tool, available for PC and Mac, you will be able to recover lost files including contacts, call logs, messages, photos you have taken and videos. In addition, if you want it will recover your memos, calendar information, safari bookmarks etc as well. Thus, this is something great, indeed.
Recovering Data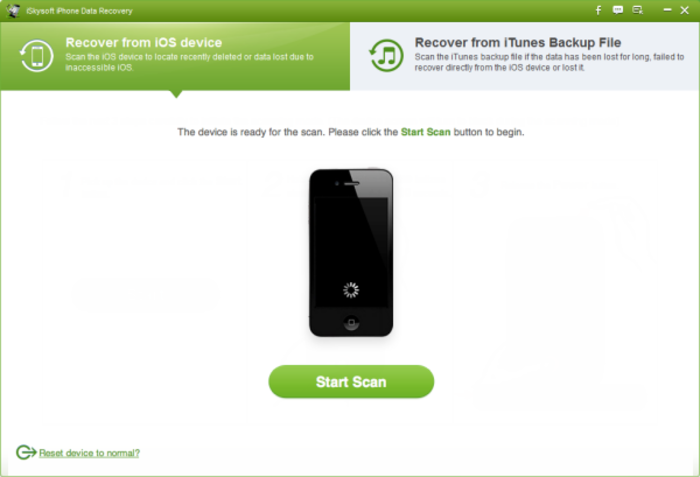 iSkysoft free iPhone Data Recovery offers two different options to recover lost data from your iOS device. In the first method, you have to connect your iPhone or iPad or iPod Touch with your PC/Mac after opening the tool. Quickly, it will detect your device and then you have to click on 'Start Scan' button. Soon, you can see a window, which shows a list of recoverable information from device, including voice memos, voicemails, etc apart from abovementioned ones along with previews of files at the right section. Once you have selected information that you want to recover, you'll have to click on Recover button. In a few seconds or minutes, recovery process will be completed. But, in the second option, you can recover information from iTunes backup files. You can follow same procedure, and convert all those information to your device later.
Support for Devices
iSkysoft free iPhone Data Recovery offers a wide range of support. It will work fine with iPhone 3GS and later devices such as iPhone 4, 4S, 5, 5S, 5C etc. When it comes to the case of iPad, iSkysoft free iPhone Data Recovery does offer support for iPad Mini, iPad with Retina, iPad 1, iPad 2 and The New iPad. In addition, you can use it to recover all lost data from iPod Touch 4G and iPod Touch 5G.
About UI of iSkysoft free iPhone Data Recovery
We found the user interface of this tool to be quite minimal at the same time effective. Particularly, the preview and recover feature of iSkysoft free iPhone Data Recovery makes enough sense, as it will help us to backup files we really want to backup.
Verdict
According to our experience, iSkysoft free iPhone Data Recovery is something great, because of its simple UI, superb features and impressive performance during backup process. Plus, tutorials available in its site are damn useful.