As smartphones and other digital gadgets have become an essential part of our lives, the need for ensuring the best level of privacy has also increased. So, it is expected if you are looking for ways that would keep your files on Android hidden from someone else, possibly your child or a partner. I mean, you have to ensure that anyone cannot simply switch on your Android phone and see everything that you have stored, right? This is where hidden files come to rescue you. Hidden files are files that are not visible like the other files you have on your device. You can see these files when you turn off the hiding feature.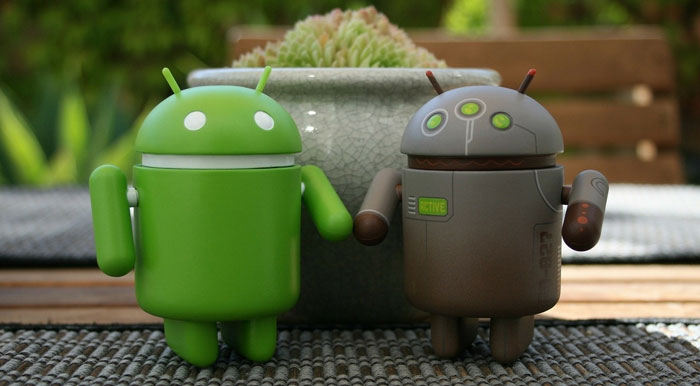 The problem is that the stock version of Android does not come with the ability to hide files. There could be a feature inside but accessing that requires a lot of effort and developer-focused knowledge. So, there should be better options for people who just want to hide some files from someone else. In this article, we have covered some of the best ways on how to hide your files on Android. All of these methods are 100% safe as well as privacy-friendly. No matter which device you use and which skin the manufacturer has put on top of stock Android, these options will work unless specified.
Method #1 Using the Built-in File Manager App on Android
This method does not require the installation of third-party software. Instead, you can do this using a File Manager app that came with your app, something you installed later. Please keep in mind that this may not be the most convenient method, but that it works for hiding photos and videos from the device.
Open the File Manager app on your Android smartphone
Find the photo/video that you want to hide from your device gallery
You will have to select the file you want to hide and choose the Rename option from the menu.
Now, make sure that you change the file extension to something your gallery does not recognize as an image or video. As long as you don't put extensions like JPEG, AVI, or PNG, you should be fine here.
You can now go to the Gallery app and see if the image/video is shown there. You won't be able to find the files listed in your albums.
Whenever you want to access the files, you can go to the same space and open it. You will not have to rename the file every time, though. Instead, you can choose the desired application to open.
Please keep in mind that this method does not help you if you want others to find the file. Anyone who goes to the File Manager and searches for the file will be able to find the file in an instant. However, if you want to deal with images and videos on the bright side, you need not worry about installing any third-party apps on your device. We believe this is an excellent advantage for many people.
Method #2 For OnePlus/Samsung Devices, or Using the Built-in Hiding Options
Let's just say that you want to hide some files from appearing on the File Manager. If you have a device from OnePlus or Samsung, you have an easy option here. This is because both companies include a locker storage option in their OS versions. To make use of the feature, you can follow the steps shown below.
Open File Manager on your OnePlus/Samsung phone and locate the file you want to hide.
Select the file and choose 'Move to Lockbox' or 'Hide' from the menu
Depending on the size of the file, your phone may take a few seconds or minutes to hide the files.
Once this is done, you can access the files from the corresponding places. These spaces, named the Lock Box on OnePlus, are protected by a passcode. You need to enter the passcode or pass fingerprint recognition to reaccess the files.
As you can see, this option does not work on other phones. However, it's always nice to check if your phone has a skin that supports file hiding. Considering the popularity of this feature and how many third-party apps cause privacy issues, many Android manufacturers have started including this on their OS.
Of course, the steps would vary, but you can check the online tutorials for the same.
Method #3 Using a Third-party File Encryption App
You can use this method to hide not only photos but also other files on your Android file. In this case, we're using the power of encryption to get things done. Instead of merely hiding the file from the Gallery or File Manager app, you would encrypt the file. As you can guess, a gallery app cannot open an encrypted file without providing the password. Therefore, practically, you end up hiding the file, photo, or video.
In this case, we recommend an app called Andrognito. It is not the most popular file-hiding app, but it brings military-grade AES file encryption to Android. On top of this, the app uses an ultra-simple User Interface. So, even if you have zero experience with hiding files and encryption before, you won't have trouble using the Andrognito app.
Here is how you can go about this.
Download the Andrognito app from Google Play Store. This app is entirely free to use up to set storage space. After that, you can pay a monthly subscription for uninterrupted encryption.
Make sure you log into the app and create a Vault. A Vault is a digital space where you can save many files, photos, videos, and other documents. Make sure you set a strong passcode and remember it well. You will lose access to the encrypted files/photos/videos if you forget the passcode.
Now, go to your phone's Gallery or File Manager app to find the file you want to hide from others.
Select the file and choose to Add to Andrognito from the Share options.
Now, you would be able to see a pop-up from Andrognito, asking where you would like to store the encrypted files.
Click the Tick button to proceed with the encryption task.
Once you are done, you should get a notification from Andrognito.
In seconds, the files you encrypted will become invisible on the Gallery or File Manager app. If you want to access these files/documents, you can open the Andrognito app and do as you would typically do. As we did say earlier, the entire UI is just bonkers.
It even allows you to categorize and sort the files as you would on a Gallery app. There are also options to sync your files with the paid cloud storage space. You should even know that Andrognito goes to extents to protect your privacy.
You can even set up fake passwords and faults to mislead people who may try to get into the encrypted content. These sound awesome, don't they?
The Bottom Line
We hope this guide allows you to hide your file on Android without any trouble. Even if your phone doesn't come with a built-in hiding/encryption option, you can choose the third option, where you will be using a safe, trusted third-party encryption app. Do you know any other method to hide files on Android? Do let us know through your comments.