Now every website owner wants to promote his website through social networking sites and from email subscriptions. In this topic we will discuss why we should avoid such pop ups on your website.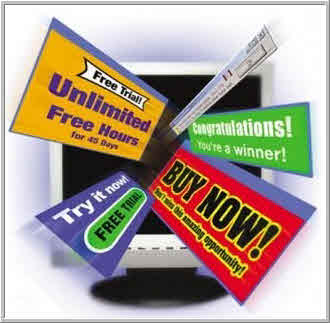 What are that pop ups?
Pop ups are the new windows which appears on the front of web browser which use certain JavaScript. It is used for attracting user for different types of actions like email subscription, Facebook like, follow on twitter etc…
How and Why pop ups are used for promoting products?
The main strategy behind any pop up is to attract the user attention and promote the products and services.  They are thinking more promotion = more traffic = more money (more product sell). But they are not considering the users who expect some quality and want more pieces while browsing.
See the image that is promoting the Facebook like, twitter follow forcefully to the site visitors every time:
This type of forceful promotion is very irritating and it should be avoided.
The 5 reasons that you should avoid such a promotional pop ups on your website:
 1)      Irritating:
The useless advertising or promotional pop ups are very irritating. The user who browsing the website get annoyed and thing to exit from the website because of such pop ups. One more thing about such a pop up is that they are popping up continuously even you give your favor to it once. Means consider one pop up scrip by CC- Facebook traffic pop up. This opens a Facebook like box every time when you browse the website page. Even if you click like they are still say like me like me and blah blah.
2)      Against Adsense TOS somehow:
Placing pop up on website landing page which is full of Adsense advertise is strictly avoided in Google Adsense program. Sometime this pop ups comes in front of ads so it confuses the users and it should be remove otherwise Google will take action against your Adsense account.
3)      Not allowed in AdWords:
According to the AdWords Editorial Guidelines, "We do not allow links to landing pages that generate pop-ups when users enter or leave your landing page. We consider a pop-up to be any window, regardless of content, that opens in addition to the original window."
So if you are the Google AdWords advertiser then it is prohibited to use any pop up on landing page.
4)      Affects Website load time:
Such a popup are usually created and implemented on any website with the help of complex java scripts. Which execute each time when every page of the website loaded. It definitely increase the page loading time of your website.
5)      People hate this list:
People hate these things on website:
Sign Up for Newsletter!
Free Product! Enter email
Buy This Buy product
Follow us on twitter
Subscribe for feed
Like us on Facebook
Take Survey
So be careful while promoting your website. The every webmaster should take care of his visitors because they are GOD for any website.
If you want to promote your website on Facebook then see our next post here(coming soon).  If you have any thoughts and ideas please share with us.