The NFL playoff season is underway, and while the most hassle-free way to watch the games is still on conventional cable there are still plenty of streaming platforms that can do the job just as well. Thanks to modern-day tech solutions, football fans can now watch their favorite games only by having internet access.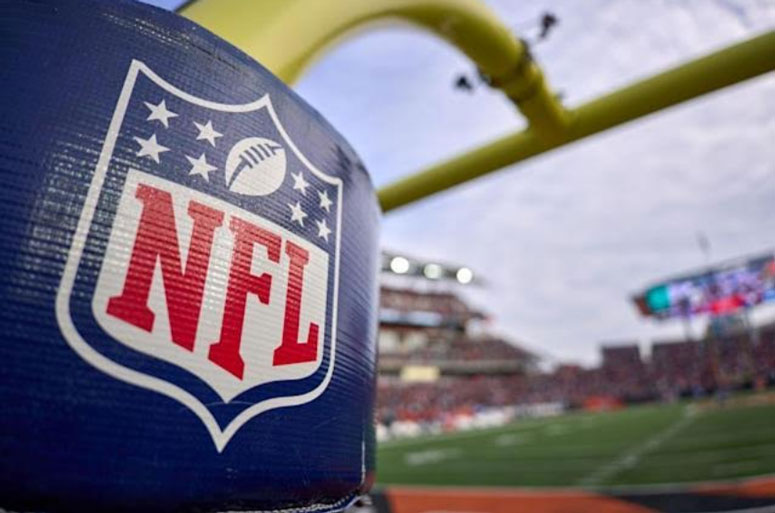 When it comes to football, most people consider the Playoffs that lead to the Super Bowl to be one of the most exciting and fun-to-watch games in the NFL calendar.
After the expanded NFL season of 17-games, the NFL also made some changes to the Playoffs allowing 14 teams to get a chance to compete in the Super Bowl, which is actually one more wild-card team from each conference.
You can keep up with the playoffs by getting the downloadable 2022 NFL Playoff bracket by TwinSpires here.
The Tampa Bay Buccaneers are the defending Super Bowl Champions, and they are hoping that history will repeat.
Still, there is only one way of finding out and it is by watching the NFL Playoffs and the Super Bowl itself.
In today's article, we will highlight some of the best streaming platforms where you can watch the NFL Playoffs.
NFL Playoffs Broadcasters
Most streaming platforms don't have specific rights for airing NFL games, but they stream broadcasters that obtained NFL licenses. So, it is important to know which broadcasters air NFL games before purchasing a streaming plan.
This year, NFL allowed ABC, CBS, NBC, and FOX to broadcast NFL games.
Best Streaming Platforms to Watch NFL Playoffs
FuboTV
One of the best ways for watching NFL games is by subscribing to a sports streaming service like FuboTV. This is the ultimate sports streaming platform that opens up the gates of different sports from all around the world.
FuboTV will grant you access to NBCSN and FOX Sports where you can watch NFL games, as well as the NFL Network and ESPN.
When FuboTV launched, it was only dedicated to sports lovers and included only sports channels. Nowadays, FuboTV gets you more than 100 entertainment channels like Bravo, E!, Showtime, and others, as well as 500 hours of Cloud DVR where you can record your favorite moments.
It only costs $64.99 which is not too steep considering that there are other cable packages that cost even more.
Hulu + Live TV
We already know that Hulu is the ultimate entertaining center offering many exceptional movies and TV shows, but Hulu + Live TV makes many broadcasters available with a click of a button. Hulu + Live TV will get you access to NBC, CBS, Fox, ESPN, as well as NFL Network where you can watch the NFL playoffs.
Just as FuboTV, Hulu also comes with a cloud DVR option that allows you to record and watch back your favorite games.
YouTube TV
Unlike most other video streaming services where the primary focus is on their on-demand or original content, YouTube can completely replace your cable operator. YouTube TV will grant you access to more than 80 channels including news, sports, and entertainment.
You'll also get access to major networks like ABC, CBS, FOX, and NBC, where you can watch the NFL playoffs.
Depending on the package, you can watch three streams simultaneously, and with the easy-to-use interface, it is very straightforward to find your favorite channels to watch.
Sling TV
Sling TV is one of the cheapest video streaming services available that still comes with major networks that cover the NFL playoffs. With the basic Sling Blue package, you'll get access to FOX and NBC (with limited markets), and the NFL network.
Additionally, Sling TV also offers all ESPN packages and other entertainment channels like AMC, HGTV, USA, E!, and more. For all sports junkies, they've included a "sports extra" feature for an additional $10 a month, where you can unlock channels like NFL Red Zone, MLB Network, NFL Network, Golf Channel, Tennis Channel, and more.
Vidgo
Vidgo is one of the underdogs in the video streaming industry and it is fairly new on the market. However, they've started with some amazing and cheap features that will give you access to ESPN, the NFL network, and ABC and FOX for only $10 for the first month. Prices after that rise to $55, which is still a good deal compared to other video streaming services.
They also have other sports channels like ESPN 2, ESPN U, beIN Sports, Big Ten Network, PAC 12 networks for college sports, and more.
Vidgo also offers a 3-day free trial before signing up for a plan, which will allow you to watch the NFL playoffs without paying a dime. Despite being new in the video streaming industry, Vidgo offers great quality content and plenty of sport-infused channels where you can watch your favorite games.