Online gaming has added a new dimension to the way we play our favourite games by allowing us to play against people from across the world. According to a recent study, 90% of homes have at least one device used for online gaming. These stats show just how much online gaming has become a part of our lives. There has been a sharp rise in profits for gaming companies due to the increase in players signing up to use their services. These profits are derived from subscriptions as well as in-game purchases, amongst others.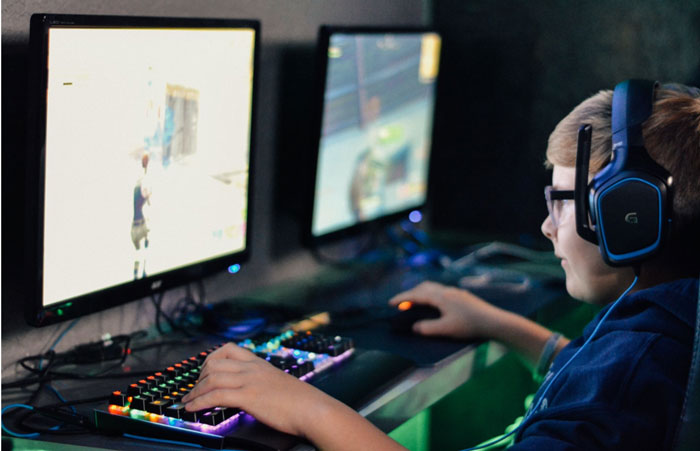 Photo by: Alex Haney on Unsplash
The fact that people use their personal details, including their bank accounts, to make these purchases places them at serious risk. This risk is amplified by the reality that many of those who play online are kids who use their parents' credit card details to make payments online. This article will explore five essential tips that can help you protect your personal information, your devices, and yourself from cyber-attacks while playing online.
Tip 1: Ensure the site uses the latest safety protocols!
Online gaming platforms that require you to log into a website should use SSL encryption together with the latest security tools. This is particularly necessary for online gambling where players log in to play Roulette, Blackjack or Slots online. When gambling for real money, it is crucial that you, as the customer, do not doubt that the website has proper security in place to protect your funds.
Tip 2: Be sure to read the fine print!
Now, I know that in our busy lives, the last thing we have time for is reading a thousand-word legal document with a magnifying glass. When playing games online, mainly where we use real money to play, it is super important that we, at the very least, consider the Ts and C's before we click "accept". You don't even need to read the entire thing, rather keep an eye out for a few keywords that specifically relate to your personal information. Keep an eye out for words such as "in-app purchases", "use of personal data", and "third-party usage". These terms may or may not negatively impact you or place you in some form of risk that is easily avoidable.
Tip 3: Practice caution when communicating with other players!
A big part of playing online is chatting with players worldwide. Whether it be over a microphone or a chat function, playing online is pleasant and enjoyable. However, one should always exercise caution when chatting with someone you have never met before. The online space is full of predators that target vulnerable people, such as children or the elderly, and attempt to trick them into giving up their details. The golden rule here is never to disclose your personal information to anyone, no matter how convincing they may be!
Tip 4: Verify the operator!
In today's world, there are many copycats out there that mimic a site to feed off an established company's reputation. Once these sites lure you in, they will gather all your personal information, including your credit card details. Before you know i,t you will be sitting with a hefty bill with no clue of where your funds went. This situation can be easily avoided by researching before downloading, which includes looking at the affiliated companies and only downloading from reputable sources.
Tip 5: Ensure your computer has the most up to date anti-virus software!
Ensuring that the website you are dealing with has the necessary security tools is not enough. You must also ensure that your own device has been installed with the latest anti-virus tools to ensure that you are protected from hackers. Taking the proactive approach is the best way to ensure that your computer stays safe from cyber attacks.
Conclusion
Now that you are equipped with these tips, you can confidently go out and enjoy your online gaming. You should always keep in mind that playing online requires constant attention to your surroundings and being vigilant towards anything that 'smells off'. Happy gaming!