Call of Duty: Warzone is another one in the long line of successful first-person shooter games published by Activision in the Call of Duty franchise. In fact, Call of Duty: Warzone was the best-selling game in the US in 2020, which is a remarkable feat as the game was officially released on November 13, 2020. And even in 2021, the Call of Duty: Cold War game is going strong and sitting at the top of downloading charts.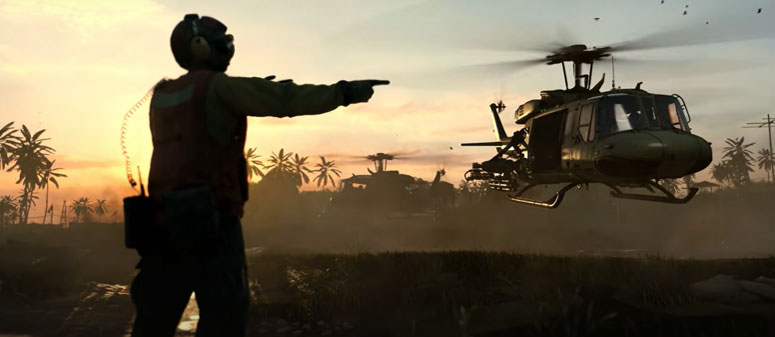 The campaign mode in Call of Duty: Cold War is excellent, enticing with a compelling plotline. Similarly, the multiplayer mode has seen a massive upgrade from the game's previous iteration. But one thing hasn't changed the grind it takes to compete against the best gamers in the world. And although no gamers want that game to be easy, they sure want it to be a little easier to compete in the gameplay and want some cold war hacks to last longer or even win the round. If this is something you are looking for, then this blog is undoubtedly for you.
Here are 5 Pro Tips for one to improve their gameplay in Call of Duty: Cold War Multiplayer mode.
1) No more camping
Camping has been one of the most commonly used in multiplayer battles, not just in Call of Duty but also across other shooting games. Staying out of the action and camping is a tried and tested method to last longer in a multiplayer game. But that has changed in Call of Duty: Cold War as the ghost perk which allows the players to stay undetected by the UAVs need the player to be mobile and not just camp in one place. If a player is camping, then even the Ghost Perk won't do much to prevent the detection from a UAV.
2) Think Tactically
Call of Duty games are fast-paced games that need the player to be ready to react at a moment's notice. This pace gets upped by several times in the multiplayer shootout game. Yes, there are situations when one cannot do much but go down fighting, taking out as many enemies as possible and then start again. But if this is your strategy for the most part, well, then you are not going to get that chicken dinner anytime soon. Sure, Call of Duty is an action-packed game with little to no time for strategy in multiplayer mode, but by thinking tactically, using covers and high grounds, you can easily be a top player in the game.
3) Give some thoughts on your attachments.
More often than not, gamers give a lot of thought to which weapons are best for them, and how can one get the best out of their weapon and which weapons are suited for which circumstances. It is great as weapons are a significant part of the Call of Duty: Cold War gameplay, but you know what important, other attachments are also equally. Call of Duty: Cold War offers several attachments for a player to choose from, and picking the proper attachment might mean the difference between a win or a devastating loss. So, give attachments their considerable due while choosing your gear for the next match.
4) Pre-aim
Many readers might now wonder what pre-aim is, or is it another term for pre-firing? Now, pre-firing and pre-aim are entirely different. Pre-firing is a term used when an individual spots an enemy via their sight or with the help of a UAV and shoots at the place where the enemy combatant is going to be next. This is an easy way to take out an enemy quickly. Pre-aim is aiming at the common sightlines and the contested areas to gain a slight upper hand if there is an enemy combatant there. In the fast-paced game of Call of Duty: Cold War, every single second count, and one can use pre-aim to gain a slight advantage over their enemy.
5) Head glitching
It might seem a bit underhanded to those who have never use this strategy, but head glitching is a commonly accepted method used by pro gamers in Call of Duty: Cold War multiplayer mode. Head glitching is making use of the places that will show the opposing player's head and then take them out using snipers. Many locations in the Call of Duty: Cold War has spots where it is almost impossible for one to hide, and their head would be an enticing target for opposing players to shoot at. Make use of such plays, and you will soon be swimming with the big sharks.
Gaming has always been fun if you have better tips to turn your play into a win-win match. You can follow these pro tips and make your gaming experience fun.