Who Are Information System Auditors?
An Information Systems Auditor combines the analytical abilities of an auditor with the technical expertise of IT specialists. Strong financial or operational auditing abilities are necessary, as well as an awareness of the information technology capabilities required in IT auditing. Professionals who audit or examine information systems and related technology are known as auditors or assessors. Those conducting internal or external audits in a variety of operating environments and IT management or governance contexts are eligible for the certificate.

Responsibilities of An Information System Auditor
An Information System Auditor is in charge of a company's technology network's internal controls and risks. The job includes discovering flaws in a system or network and developing an action plan to prevent technology security breaches. An IT auditor may also be involved in internal audit planning and execution, as well as the development of internal audit reports. An auditor's job is to work as part of a team to build a robust information technology architecture and to interact with peers or clients to create and implement network security policies and procedures.
What Is ISACA?
ISACA is a global nonprofit organization dedicated to IT governance that was founded in 1967. Information Systems Audit and Control Association (ISACA) is an acronym for Information Systems Audit and Control Association. It was founded by a group of like-minded people looking for centralized computer system auditing information and direction. ISACA now includes over 200 membership branches in over 185 countries, totaling over 140,000 members.
What Is CISA?
The Information Systems Audit and Control Association award the Certified Information Systems Auditor (CISA) designation (ISACA). This certification is a worldwide recognized standard for information systems professionals interested in auditing, control, and security.
CISA (Certified Information Systems Auditor) is an independent qualification that is widely recognized among IT, auditors. The CISA program is ANSI-accredited and recognized on a state level in many nations throughout the world.
The CISA is a well-respected auditor credential that is frequently cited as a requirement for organizational personnel or contractors recruited to do information system audits.
CISA is a valuable certification in the field of IT security, audit, risk management, and governance.
In the fields of IT security, audit, risk management, and governance, the CISA is a significant credential.
Career With CISA
The CISA certification qualifies you to work as a security auditor. Their role is to examine, evaluate, and report on modern enterprises' security policies, security architecture, security tools, and technology, and real security practices and processes. They may work in continuing security departments inside their employers' enterprises, or for audit companies that specialize in security audits, or in the context of compliance evaluations for HIPAA, Sarbanes-Oxley, and PCI DSS.
Job Roles For CISA Professionals
Job roles for CISA professionals may include but not limited to the following;
Internal auditor
Public accounting auditor
IS analyst
IT audit manager
IT project manager
IT security officer
Network operation security engineer
Cybersecurity professional
IT consultant
IT risk and assurance manager
Privacy officer
Chief information officer
CISA – Average Salary
On average a CISA holder gets an annual salary of US$110,000 in the US.  The salary can range from US$52,459 to US$122,325.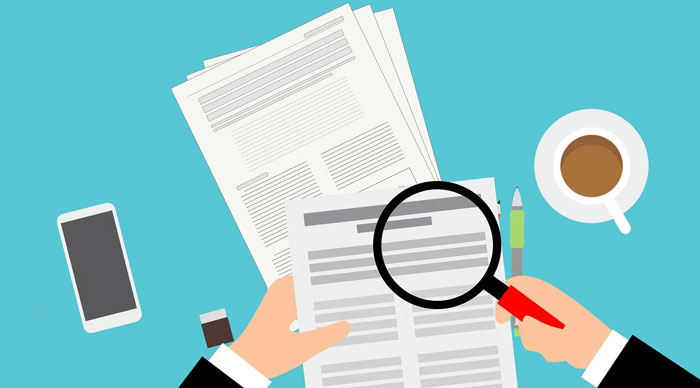 Certified Information Systems Auditor Exam
The CISA test consists of 150 multiple-choice questions and lasts four hours. The exam assesses candidates' understanding of five job practice domains: Information Systems Auditing; Government and IT Management; Information Systems Acquisition, Development, and Implementation; Information Systems Operations, Maintenance, and Service Management; and Information Asset Protection. To pass the test, candidates must have a score of 450. The test is graded on a scale of 200 to 800.
Candidates can take the exam in June, September, or December at testing locations all around the world. The test is accessible in multiple languages including Chinese Traditional, Chinese Simplified, English, French, German, Hebrew, Italian, Japanese, Korean, Spanish, and Turkish
Certified Information Systems Auditor – Work Experience Requirements
A minimum of five years of professional experience in information systems auditing, control, or security is required for CISA applicants. Candidates can fulfill a variety of work experience substitutes and exemptions for up to three years.
A maximum of one year of experience auditing non-information systems OR one year of experience auditing information systems. (One year of work experience is substituted.)
Sixty to 120 semester credit hours completed at a university. (One year of work experience is replaced by sixty credit hours, while two years of work experience is replaced by 120 credit hours.)
A master's or bachelor's degree from an ISACA-accredited university. (One year of work experience is substituted.)
University instructors with two years of similar experiences, such as computer science, information systems auditing, or accounting, can replace one year of work experience with that expertise.
Exam Domains
Domain 1
Information System Auditing Process
(21%)
Domain 2
Governance and Management of IT
(17%)
Domain 3
Information Systems Acquisition, Development, and implementation
(12%)
Domain 4
Information Systems Operation and Business Resilience
(23%)
Domain 5
Protection of Information Assets
(27%)
CISA – Preparing For The Exam
Besides dedication and persistence, you are required a proper and focused preparation strategy to guarantee success in a certification exam. For the preparation of the CISA exam, DumpsMate is a trusted source. DumpsMate offers a well-researched and carefully compiled PDF + Testing Engine for beyond any doubt success in the CISA exam. DumpsMate extends a money-back guarantee for the braindumps and PDF CISA Practice Question and Answers they provide. The training material provided by DumpsMate is compiled by experienced experts in the industry. The correct training selection makes your certification earning swift and certain.
Conclusion:
Information system auditing is a specialized branch of IT that is becoming much more relevant with each passing day. Growth in this sector is bringing whole new opportunities in the employment market. Offered by ISACA, and Accredited by ANSI, Certified Information System Auditor (CISA) is a great certification for Information System Auditors who require the validation of their skills.