Scan viruses and apply security software
Scan your Mac for viruses and other problems to make sure it doesn't pick up any nasty surprises from hacker attacks. Malicious programming that runs in the background on your device consumes processing power and slows everything down.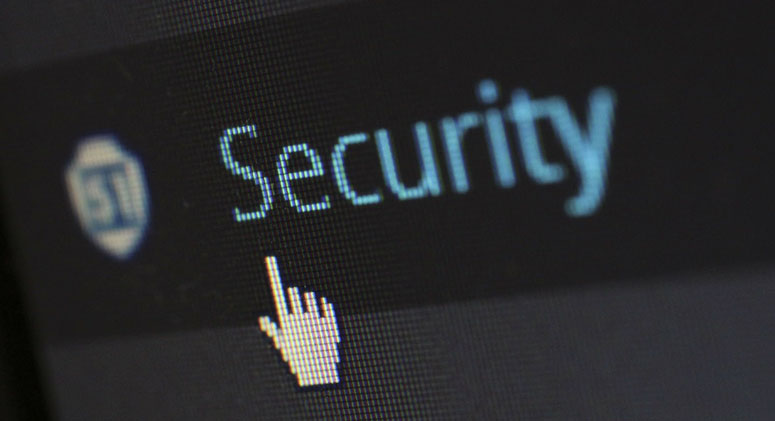 Use Mac antivirus security software that detects viruses, spyware, spam, ransomware, and other threats thoroughly and effectively, then removes them and protects you in the future. A tool that protects you from a variety of threats and sends you real-time alerts if you are hacked.
Another excellent suggestion is to always utilize the most recent software releases. When developers modify their designs and address security flaws, they release new versions. If you're using an older product, your computer may have to work harder and be more vulnerable to security attacks.
If you've been ignoring the "Update" alerts that flash on your screen from time to time, you should stop. Pay heed to these alerts and download and install updates as soon as possible. New versions of operating systems, browsers, games, programs, add-ons, security software, and other software will be released soon. Personal data is protected in large part by software updates and antivirus software. They improve your safety. Use these suggestions to take your safety to the next level.
Protection of personal data on your Mac device and examples of misuse
Your data is any data or information that relates to your identity and is based on which your identity has been or can be established. Personal data that unambiguously distinguishes you from other citizens are called identification data (name and surname, address of your residence, date of birth).
Identity theft is an act or set of acts by which someone unauthorisedly collects, processes, and uses other people's data. The criminal uses stolen personal data to gain some benefit for himself or to harm others, read here what to do if your identity is stolen.
"Identity theft" is a term that originated long before the Internet, and the Internet has only brought new approaches and made things easier for criminals.
One of the most popular forms of cybercrime is identity theft, which is the most common target of fraud on the Internet. As a result, it is critical not to post personal information on the internet.
A huge number of Internet services demand users to register and, as a result, share some of their personal information. Usually, this is just basic information: Name and email address. That is quite enough for large services to use their services. All other information requested is NOT OBLIGATORY and there is no reason to leave it. If additional information is still required, it must be clearly stated what the reason is and how it will be used.
You should know that the protection of personal data is first and foremost YOUR RESPONSIBILITY AND OBLIGATION. State agencies for personal data protection can react only when abuse occurs.
Never send scanned personal documents to anyone if you are not 100% sure of the recipient's identity. Whenever you can, take copies in person.
Name and surname and email address are quite enough to use most Internet services. No one needs your ID number, date, place of birth, or parent's name.
Never send a scanned or photographed credit card. No serious service on the Internet will ever ask you to, so there is no reason for anyone to ask. Credit card photography is quite enough for abuse!
If you need to access an unknown internet service or forum to read some content – use a pseudonym, not a real name.
Take care of what photos you post on social networks.
All these recommendations are not aimed at intimidation, but at educating and pointing out threats and recognizing them promptly.
Internet security – check how protected you are
As never before, the security of the Internet has been rising lately. This is currently one of the most popular issues, and it will only gain popularity in the future. Internet security has never been a more important topic for various forums, lectures, gatherings, and even for Internet users. Do we adequately protect ourselves and how to protect ourselves from various scams and attacks on the Internet, like, phishing?
Downloading content from the Internet is especially dangerous because Internet fraudsters can install some kind of spyware, programs, and applications that can then pass on to them all the data from your computer that they need. This information can be anything from ordinary photos, music, and movies to card numbers, all passwords and passwords, private emails, messages, and everything you keep on your computer.
Therefore, never download from unverified sites. Always ask on a forum or group if someone has had a bad experience with the site or if it has been verified. Pay attention to the site. If it seems suspicious to you, there are too many advertisements or it looks unprofessional, you better avoid it because it can only harm you.
Online shopping – if you decide on this type of shopping, always check the company. Look on the site for all the information such as phone number, address, ID number, comments, and the like. If the basic information is missing, do not dare to make any transaction through that site if you do not want to run out of money in the account.
Is a universal password a good choice for Macs?
Today, it is not possible to use just one social network. The social networks you use require a username and password. Some users have only one password for everything. If the password matches the password of the email address and your blog account, we run into a problem. Your profile on a particular network will be the target of a hacker attack and it will be successful. This opens the possibility to try the same password on all your profiles.
A universal password, which you will use on all your profiles, is certainly not a good choice. So use multiple different passwords. A new question arises, how do you remember them? Create your system to store your passwords. Of course, memorizing passwords on devices is one of the worst ideas you can make.
Your devices can also be the target of a hacker attack, and then all your passwords are no longer secret. Try to remember them, that may be the best advice and don't talk about it with anyone. And no, that doesn't mean you don't trust your partner or anyone close to you, but you do care about your privacy and security on the Internet. The system can look like a universal password with a change of certain characters.