In this blog, you will be getting an insight about the role of CRM in Telecom Industry. CRM evolved from being used by just the Customer service team to solving customer inquiries, requests and complaints across the organization. CRM has triggered a huge transformation in end user experience and how clients interact with customers. an in-depth feature of SuiteCRM will help you in effortlessly do more than you do and close more potential deals.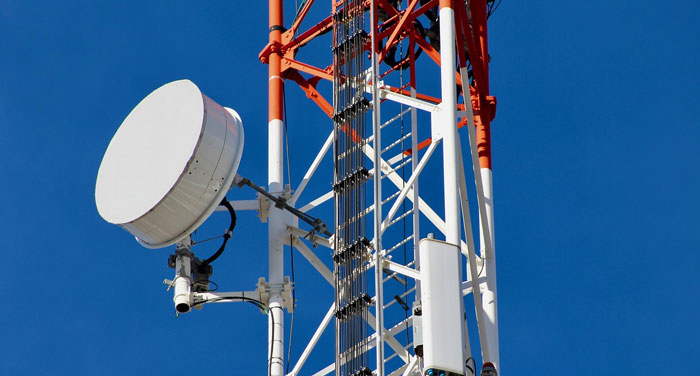 Role of CRM in Telecom Industry
Today, we see a significant change in the expectations of the customer who is just not happy with the basic levels of service. Customers now expect service that is proactive rather than reactive.
Today, the customer expects to know if he/ she has a good network, accurate billing, a good voice and data experience, service experience and finally if he/ she is getting the appropriate return for investment. This becomes more challenging with the evolution of multiple technologies like 2G, 3G, LTE and LTE Advanced.
A Customer Experience Management (CEM) solution is the one stop solution today to be competitive in the market, to provide a great customer experience and to define the future roadmap for technology, process and people.
We see a CEM solution as one which not only helps in customer experience enhancement but also has a huge potential in revenue enhancement as well.
An integrated Customer experience solution will go a long way towards changing these customer perceptions and enhancing the Life Time Value of the customer. In today's world of cutthroat competition, it is very essential to not only exist but also to excel in the market, find more add-on modules of opensource SuiteCRM Integration.
Today's market is more & more complex so, to survive in the market the companies not only have to satisfy its customers but also delight them.
Now, the challenge for telecoms is to balance the ever-increasing need for sophisticated IT with the need to keep IT costs reasonable. In other words: making IT a driver of value.
Telecom companies are facing some unique set of challenges that stem from customer demands and technology trends. The convergence of applications, networks and integrated user experience are the main points in the telecoms' industry.
Features of Telecom Solutions
It consists of features such as powerful project planning, collaboration, document management and resource management functionalities for enterprise project monitoring. The solutions help you identify and address the challenges and opportunities created by the convergence of applications, networks or content.
The telecom industry is investing heavily in technological innovation and in the development of technology. The growth rate is continuing at a fast pace, new value added products and services are driving the consumer spending behavior.
Few companies have already realized the opportunity to improve the relationship with a customer while performing marketing research. CRM could help in Creating customer satisfaction, building brand equity i.e. name awareness, perceived quality, brand loyalty, the associations consumers have towards the brand, trademarks, packaging, marketing channel presence and last but not the least Creating and maintaining relationships.
Telecom managers, working in a highly competitive environment as a result of deregulation, find that effective mass-market CRM is a top priority. Just as improvements in technology led to an explosion of landline phone service, advances in communication systems have generated a huge and growing market for both land-based and wireless services.
With marketing budgets in the goes into millions, telecom providers have employed sophisticated electronic messaging and direct mail promotion tools to generate and serve customers. Yet most telecom companies are still playing catch-up in their use of CRM.
A Mixed Bag for CRM
In an increasingly competitive environment, telecom operators will not only need to invest more in CRM techniques. They also will need to make those investments more effective and embrace the full range of CRM potential — from conventional sales promotion, to generating improved feedback on customers, enhanced analytics, and better use of predictive capabilities, including modeling.
Among the advantages of using CRM is the ability to develop business opportunities through relationship management and account management, which helps to identify business prospects. Additional features available through CRM are price calculation techniques and deal preparation material useful for sales negotiations. Analytical tools can provide optimum pricing to win over new customers.
However, the manner in which telecom companies may utilize CRM may change. Instead of investing in large complex projects, as they have done for the last couple of years, telecom operators are shifting to using batches of smaller and more targeted CRM applications oriented to one or two specific tasks,
Opportunity for CRM Vendors
Vendors should be able to capitalize on the trend towards outsourcing of CRM activities by the telecom operators. In order to reduce the overall cost of customer relationship activities, telecom companies are moving to outsource the maintenance of legacy systems to cheaper offshore centers. In addition, telecoms in North America are gravitating to the adoption of managed services for reasons of cost control, simpler administration, and the desire by telecoms to devote more energy to their core businesses.
Take a Free SuiteCRM Demo to understand the benefits, features, and functionalities of this CRM. So distance will doesn't matter and you don't need to be at your desk. You can communicate with your customers and leads from anywhere and keep up the productivity.