In spite of the fact that several methods are available for internet access, such as broadband connection, Fiber-based connections and so on, mobile broadband seem to be suitable for the pivotal position. There are several reasons for the popularity of mobile broadband connections, but the main reason is indeed the portability of this method, which is a matter of productivity in current context. Also, we should consider that there are some ventures like MobiData, which would provide you mobile connectivity throughout 40 countries. This means that you can stay connected with the online world, no matter wherever you are! Nevertheless, one of the problems of mobile broadband is that some people confront some trouble while choosing broadband plans for their personal or professional uses. For instance, as a one, who has not yet used mobile broadband, you might be incredulous about the selection of a good plan. Yet, we have some tips for selecting the best mobile broadband plan, so that you will never lose your money. We hope that these reasons are quite useful for a newbie, who wants to step up into the world of quick web world.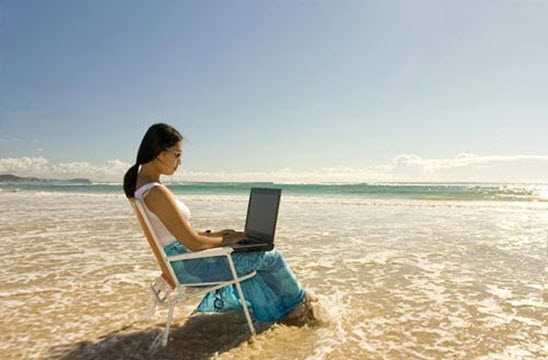 Put Your Requirement First
This is the main section, which most of costumers fails to care! Before you start exploring the broadband plans of the provider, you should have a clearer idea about, what do you want through the connection. For instance, if you are a movie freak, who downloads many movies a month through torrents, there is no point in choosing a plan with FUP of 4GB or something. On the other hand, if you are one businessperson, who uses internet for checking emails, Facebook, and other networks, a 2GB plan may be the suitable plan for you. However, if you are first to use internet through the connection, it is wise to choose a comparatively huge plan as a precaution. Because, if in case the usage exceeds, you will not lose much money. Thus, before you check rest of sections, you should be careful about your usage! After all, it is not at all wise to determine your requirement after choosing the plan.
Unlimited isn't Unlimited – Check FUP
FUP, the acronym of Fair Usage Policy, is yet another hiding problem among mobile broadband plans. FUP is a damn simple thing, because it is the right of your service provider to restrain you from exceeding certain bandwidth. If you have purchased an unlimited-labelled plan from your plan with an FUP of 10 GB, once you have used bandwidth of 10GB, your speed will have lowering to certain extend. For instance, an internet service provider, who gives you the speed of 10 MBPS, might reduce the speed to 100 KBPS, once you have exceeded the FUP. Hence, before you start purchasing a plan due to the unlimited label, you should check whether the plan has a FUP as well as what would be the speed after FUP. If both of these factors can satisfy you, the plan does not require a second thought.
Check the Speed
Due to some issues, sometimes technical or non-technical, all internet providers are able to provide you the speed, which they have offered in the plan. Hence, it would be great if you can check the speed of the service provider and speed of specific plan through your friends. It would also help you in determining the performance of that provider in your area, especially if you are depending on your neighbours! If you are that much concerned with the speed of the provider, you should give prominence to the exact speed of the connection rather than believing what they say in the plan brochure.
Reliability
Though we have put this point at last part, this is not of least importance, and you know the fact very well. Albeit the fact that you might have already chosen the provider based on friends' opinion, it is wise to check the reliability of the broadband connection as well as the specific plan. Just as you do in the case of other products, you can ask the few friends, who have used various mobile broadband connections to reach a decision. Also, you can browse web to gather reviews to get more information! If most of the reviews can make you happy, you can proceed with the plan.
What do you think about these tips? Don't you think these would help you in selecting the best plan? Do let us know through your comments.