Digital marketing is the leading segment of marketing services worldwide. Digital marketing spending reached nearly $380 billion in 2020, and it is expected to exceed $645 million by 2024.
A study on digital marketing and its impacts found that as technology development increases, the use of digital marketing, social media marketing, and search engine marketing is also growing.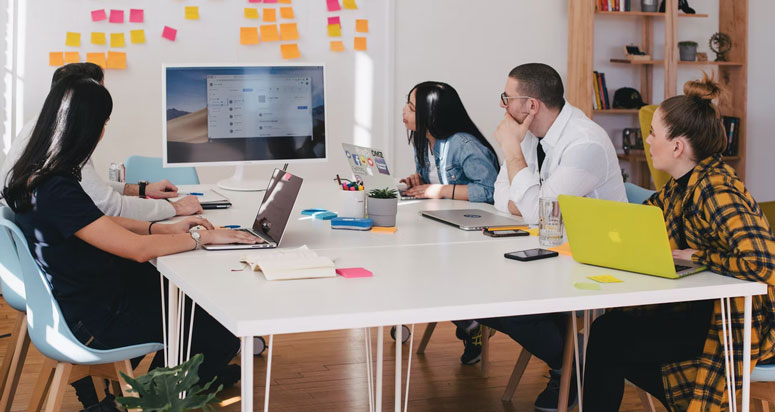 This presents an array of opportunities for students to aim for a successful career or a lucrative startup. Want to know more about why it makes sense to choose a digital marketing major? What makes digital marketing so attractive? Keep reading, and you'll find out.
Ample of opportunities
As noted, digital marketing is a growing industry. Most companies have accelerated the process of digital transformation. The pandemic contributed to the sector's growth, as demand for a range of digital marketing services (such as Video Production, Content Writing, e-commerce, Marketing Automation, Email Marketing, or Website Development) has now reached unprecedented levels.
This bodes well for those who choose digital marketing majors because of the growing demand for digital marketing experts. Some even fear that there will be a shortage of skilled digital marketers in the future. It looks like there will be lots of jobs up for grabs, so make sure you stay ahead of the curve.
Choose a digital marketing major that matches your interests best. Keep completing your college assignment to the highest academic standards. Make sure you review the top 10 essay writing service to find a reliable, trustworthy, and cost-effective company.
Better salary
You will have numerous opportunities to start a well-paid career in digital marketing. According to Payscale, here are the average annual earnings you can aim for:
Senior Marketing Manager – $99,959
Marketing Director – $93,060
Digital Marketing Manager – $70,642
Digital Strategist – $61,480
Marketing Specialist – $53,812
eCommerce Manager – $52,990
SEO Manager – $76,229
Marketing Analyst – $56,096
Needless to say, the salary levels vary depending on experience, performance, and other factors. This means there's always room for negotiating a better package.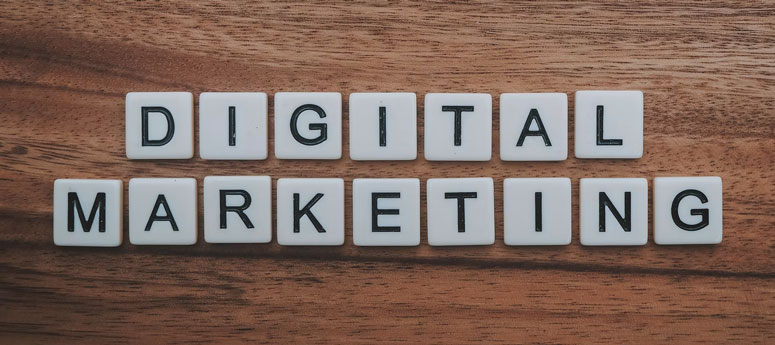 More flexibility
You do not necessarily have to choose a 9-to-5 job in digital marketing. The beauty of digital marketing jobs is that you can either work remotely or choose a hybrid model to benefit from both the flexibility of telework and face-to-face interactions.
As a student, you must appreciate the benefits of flexibility. Students like to keep their options open when working on their college assignments. That's why they take time to identify and use the best professional writing services to complete their essays on time and to the highest academic standards.
Your own business
If you are not risk-averse, you can try starting your own business. However small, it can always scale it up. With so many online resources available, there is no need to reinvent the wheel to get yourself organized to make a hassle-free start.
As long as you can find your niche in the market, you should be good to go. Going online also helps you save on rent, maintenance, running costs, etc. With experience, you can also work as a freelance consultant to help others make a successful start.
Continuous learning
Not only does digital marketing offer opportunities for employment, but it also encourages you to keep learning and challenging yourself. It is a fast-changing industry, and what looks like an innovation today might become obsolete a few years later.
By honing your skills and filling your knowledge gaps, you make sure your services stay in demand. As you do so, you can rely on a range of online tools, such as a title generator for your blogs, online writing courses, marketing skills training, and others. Eventually, you will be able to weather the storm of technological progress and changes in context.
Seizing The Moment
Digital marketing offers a wealth of opportunities. Whether you plan to start your own online business or a successful career, it has lots to offer. By choosing a digital marketing major, you set yourself up for a rewarding and eventful experience.
***
Carl Hill is one of the leading reviewers of digital marketing courses, programs, and tools. He has years of experience in advising students on the pros and cons of choosing college majors. Carl enjoys a large following, and he never disappoints with his crisp and insightful updates.