When the era of online payments started, there were around two options only — Credit and Debit Cards. In the course of time, we have seen how these systems faced several issues, especially in terms of security. As a result of all these, probably, we have seen the dawn of Online Payment Platforms, such as PayPal, Skrill and Stripe.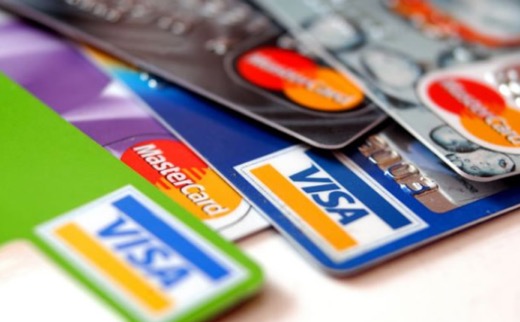 Also, in the past couple of years, we've seen how Bitcoin revolutionized the aspect of hassle-free payments. Still, not many people seem to utilize these benefits. So, in case you forgot, we have covered the top benefits of using online payment platforms. Shall we check them out? We mean, it's still not really a secure option to use Credit Cards and Debit Cards. And, if these platforms give you extra convenience, it's great, isn't it?
#1 Security at Top
This is the topmost benefit of using online payment platforms. You are not required to enter your payment details every time you want to purchase something. Say you want to purchase hosting services from web and they accept all sorts of payment. Instead of entering the credit card details, you would be redirected to the PayPal website, where you can log in using the account credentials. This protects from a lot of possible threats. First of all, you don't have to worry about attackers who may be sneaking to network that you are connected to. Even the merchant wouldn't have access to your card details, which is an added perk.
#2 The Perk of Convenience
If you are someone who does a lot of transactions every single day, using these platforms will offer you way better convenience. The first point is that you don't have to enter your details again and again. Of course, it is possible to use password and card manager software out there, but they aren't convenient when you are browsing from other details. On the other hand, if you have an account in one of these platforms, you'll be able to connect different payment methods and process payment in a single click. Personally speaking, this is a sure-shot benefit we enjoy every day.
#3 Flexibility of Usage
Suppose you are someone who plays online games so often. It should be clear that using online payment platforms such as Paypal, will help you play online games safely. In addition, however, you can use the account for easy-and-flexible withdrawal of money. Many online platforms will have an option to connect your accounts to such payment platforms and thus enable quick withdrawal. For instance, suppose you are running out of credits. The credits can be refilled in just a click, which is great. This convenience works in almost all types of payment scenarios as well. In short, you are going to save a lot of time.
#4 Diverse Compatibility
Apart from other benefits like the option to send money to anyone with an account on the platform, you'll be able to avail the perks of compatibility as well. First of all, keep in mind that such online payment platform offers dedicated apps for different devices, running different OS. When compared to the task of entering the payment details again and again, these apps are going to make things easier. Also, we cannot ignore those high-end benefits of having an integrated system for sending and receiving payments. No more entering of bank details and other stuff; just an email or a unique ID is enough to send money to anyone across globe.
So, these are some benefits of using online payment platforms. The biggest one is that you can stop worrying about the common payment issues — provided you are using a strong password for the accounts. Also, if you are using something like Bitcoin, you have better anonymity too. Well, which do you think is the best benefit of online payment platforms? Let us know through comments.