All those fine and bold weapon skins out there in CSGO have a worth ranging from a few cents to thousands of dollars. And the professional creators of these skins sometimes make money in 6 figures. So if you are thinking of choosing this as your base income source, well you can give it a shot after doing all the research. Plus, csgo skins are not just for gaming or selling purposes, but you can gamble and place bets through them too instead of money. You can enter into gambling sites and place skins on the gamble based on csgo gambling codes given by sites.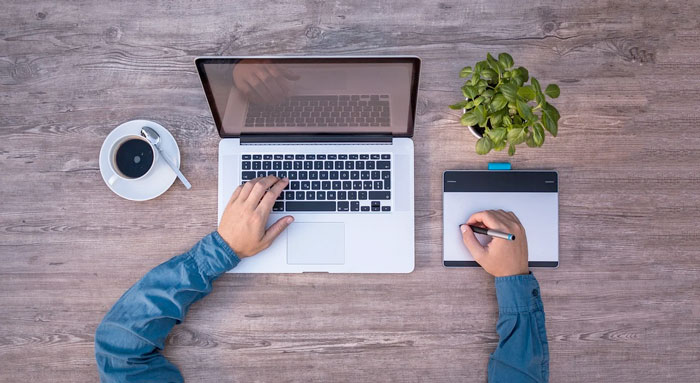 Coming back to the headline, how to design these professional csgo skins. Well there are quite few ways to design skins for weapons, and you can start with any as per your suitability and comfort. You can design on Photoshop CS5, or via vtfedit with notepad. To know them a step further, read the full article below.
Photoshop CS5 extended version
Photoshop is a great tool to work on to make these graphic skins since it has a great user interface which makes it simpler to work on. But you cannot directly design csgo skins on photoshop and load them on csgo. You will be needing certain other material to complete your designs.
Firstly you need an extended version of photoshop CS5 as suggested in the title because the basic version lacks some of the features needed for designing the skin. You can download a free trial from adobe website too. Then you will also be needing
Custom paint job TXT file to load your skins in bench
VTFEdit
Workbench materials
Now that you have all the material you have to start by opening photoshop and loading the object. For loading an object you have to go to the objects folder and select your desired object accordingly from the list of options. From the 3D object view in photoshop you will easily view it from every angle you want and from the texture feature in it you can select and design each and every part of the weapon texture wise in detail. You will need a good knowledge of Photoshop to put your ideas in that skin better.
Now once you are done we need to export that to the csgo bench which is not directly supported by Photoshop, so you will have to go via VTFEdit path.
Open the VTFEdit and import the texture file you designed in photoshop. From the text file we mentioned earlier you will have to make certain changes and add the location of your VTF texture file so that it appears on the bench.
Now just open the game and open the workshop bench from the console and then from the drop down menu of 'none' select a custom paint job and upload your designed skin and load it on the Five-Seven (in case you designed it for that weapon)by choosing the text file you created above and you will get the right texture needed. Now you will have to fill in some information and just submit it and there you go.
Creating that paint job TXT file we mentioned above can be a technical job to sound and indeed is. But you need not worry as there are many pre-made TXT files made by coders out there which make the job pretty easy. You will just have to understand the codes and commands used by them and work with your texture and uploading skin according to the names mentioned there. Or say, if you are capable enough then you can easily settle it on your hand and customize according to your need.
If you are using GIMP inplace of Photoshop CS5, it will work almost the same way, apart from the user interface difference between the both. If you are looking for a free alternative you can preferably switch to GIMP, as it almost mimics the same features, one or two less. You will have to follow the same procedure as had been suggested in the Photoshop heading above.
Conclusion
Now that you know the basics of how the skin is made and designed you do need to still know one thing and that is Valve's tight policies that are imposed by the community. Nowadays they have imposed strict procedures for a skin to be selected and are giving more preferences to the community made skins to be placed for offer and for adding to the crate of gamers. But say your skin does get selected and is placed in that crate, then at the time when it is offered to the gamer, you will get a cut percentage from the sales of that skin. And if your skin is selected once, you will be able to fetch a handsome amount of money from the regular sale of that skin.