Last year was a watershed moment for automakers. Shutdowns in chip supplies caused by the COVID-19 pandemic, modifications to environmental policies, and new standards for autonomous vehicles are driving them to keep up with an ever changing reality. In addition to these developments, automakers must contend with consumers' increased expectations for ongoing technical advancements. Let's explore how these problems affect automakers and what automotive market trends to anticipate in 2021.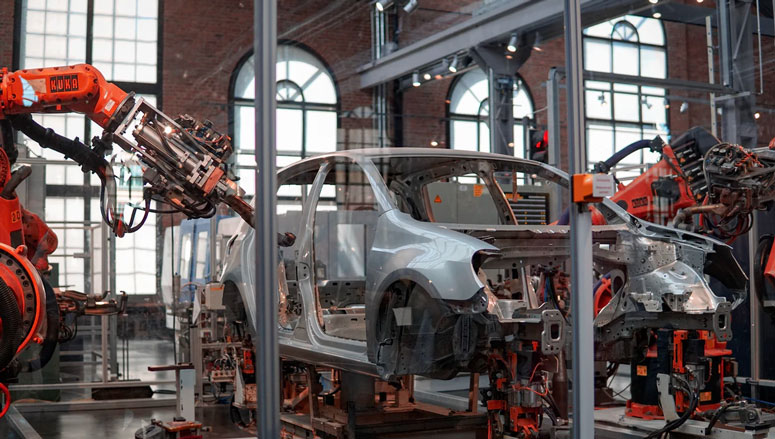 Increasing Autonomy
For a long time, autonomous cars will be a pipe dream. However, automakers are continuing to develop autonomous vehicle technology with the end goal of complete autonomy in mind. Legislative requirements facilitate this movement. A new UN law on automatic lane-keeping devices, for example, is already being implemented in at least 60 nations. This is the world's first legally binding rule on Level 3 vehicle automation. Automobile manufacturers now have the regulatory certainty they require to proceed with greater automation.
Next-generation Advanced Driver Assistance Systems (ADAS) are emerging on the automotive industry market, as the degree of autonomy rises. Aptiv, an American-Irish-British producer of innovative automotive solutions, for example, has unveiled its next-generation Level 1-3 capable ADAS platform with over-the-air upgrades. The solution's sensing capabilities enable a detection range that is twice as high as those now available on the market.
Next-Gen Infotainment
If you have witnessed the latest trends in automotive infotainment, you will notice that the way vehicle manufacturers approach the design of infotainment systems has evolved as a result of advances in technology. A typical vehicle's entertainment system has become a true digital cockpit as a result of high customer expectations, integrated safety systems, and autonomous driving features.
Voice control, AI-based virtual assistants, digital dashboards, game streaming, over-the-air (OTA) updates, and Augmented Reality (AR)-based Heads-Up displays will all be part of this system in the near future. A new in-vehicle electronics architecture with centralized designs and robust processing capabilities is necessary to enable all of these novel features.
This, however, necessitates significant upfront investments. Currently, similar technologies are available in a few high-end automobiles. Beginning in 2025, they will be more available for lower-tiered cars, according to ABI Research.
Increasing Electrification
In 2020, hybrid cars accounted for about 5% of all new car sales globally. Electric vehicles are anticipated to account for half of all new automobiles sold by 2030.
CO2 laws have aided EV production, which has resulted in rapid advancement. According to their Green Deal policy, EU nations are seeking to attain union-wide carbon neutrality by 2050. Emissions from new passenger automobiles have been reduced by roughly a third this year in comparison to 2015-19. Following the United States' recent rejoining of the Paris Climate Agreement earlier this year, American automakers expect similar regulations.
For the next few years, Tesla is expected to be the leader in electric technology, but other automakers are quickly catching up. Within the next several years, BMW, Volkswagen, and Daimler intend to electrify their portfolios.
OTA Updates
Software is getting more ubiquitous as automobiles become more connected. Over-the-air (OTA) software updates are becoming increasingly vital to keeping automobile systems current and safe. OTA software upgrades to distinct infotainment systems have already been sent by many automakers. OTA updates are creeping further into the automobile as cars become more software-defined, from braking systems to self-driving capability.
The historical electrical architecture of most automobiles, as well as the complexity of upgrading current platforms to accommodate OTA upgrades, are the primary roadblocks in implementing OTA updates.
However, this is beginning to change as firms begin to implement a new centralized electronics design. Ford, Volvo, and Volkswagen have all stated that they will be providing over-the-air upgrades for some of their electric vehicles this year.
Production Shutdowns
Car makers anticipated a drop in demand for automobiles at the start of the Covid-19 outbreak, so they cut back on chip purchases. However, they were mistaken; the demand for automobiles continued to rise. The chip production lines were already busy with orders from consumer electronics businesses when they decided to resume placing chip orders. It takes months to convert back to automotive components. Many automakers had to shut down production as a result of this. Production halts have already been reported by Audi, Ford, Honda, Toyota, and Volkswagen as a result of chip shortages. According to Fitch Ratings, the current interruptions will last for months before dissipating in the second half of the year.
Automobiles are becoming smarter and more connected as a result of digital revolution. They require more chips, and their availability is becoming increasingly important. Startups and carmakers must reinvent their supply chains to make them more flexible and agile in order to withstand global impacts.
What's Next For These Automotive Trends
This year's challenges for automakers include high customer expectations, new legislation, technological breakthroughs, hybridization, and chip shortages. However, these tendencies will intensify in the future years, hastening the transition to a new form of automobile architecture. Automobile manufacturers will change their manufacturing methods and how they deal with suppliers. The consequent upheaval in the automotive supply chain means not just new developments, but also new possibilities for suppliers and entrepreneurs to move up the automotive hierarchy, birthing new trends in automotive technology.