The fascinating history of online casinos dates back to 1994 in Antigua & Barbuda. This Caribbean island nation was the first jurisdiction to allow operators to apply for an online gambling license. By 1994, gambling software was created, and this was soon followed by encrypted communication technology. To be effective, online casinos needed to harness the power of the Internet, while maintaining strict security measures to prevent fraudulent activity from derailing the industry. The KGC (Kahnawake Gaming Commission) was founded in 1996 as a Canadian regulatory authority for issuing licenses to online gaming operators.
Fast forward to the year 2000. By this stage, online casinos had amassed revenues of $2.2 billion, with US players contributing 67% of the total. By 2001, the Alderney Gambling Control Commission (AGCC) and the Government of Gibraltar began issuing licenses to online casino operators. Cassava Enterprises of Gibraltar was established in 2003, with its signature brand 888 casino taking over from Casino on Net. But it wasn't until 2005 that the UK Gambling Act made sweeping changes in legislation. A major setback was dealt to the online casino industry in 2006 when the UIGEA in the US prevented banks and financial institutions from processing payments to online Games. Fast-forward to 2008 – that's when global gambling revenues topped out at $21 billion. By 2010 an estimated 865 casinos online were operational.
The tumultuous effect of Black Friday was forever etched into the consciousness of online gambling fans. In April 2011, major poker rooms and online gambling sites were shut down by the FBI and the Department of Justice. However, this did not dissuade gambling activity from growing on the Internet. The mobile gambling rush got into full swing by 2013 with an estimated $10 billion generated through mobile gambling activity. Today, some 85 countries around the world participate in legalized online casino gambling activity. The total value of the industry is estimated at $35 billion+. The most significant changes to online casino activity took place in 2013 when the state of New Jersey became the first US state to legalize it. This was soon followed by similar legislation in Delaware, Nevada, and by 2017 Pennsylvania. There is now significant traction across the US to move swiftly to legalize online casino activity on a broad scale.
What Are Some of the Technological Challenges Faced by Online Activity?
New Jersey is a classic case in point. As the first official US state to legalize online casino activity, it has faced significant hurdles on its way toward smooth functioning and efficient operations. One of the major challenges faced by tech experts was how to prevent players in neighbouring states from accessing online casino entertainment. Finally, a solution was found in the form of geolocation tracking technology. By using a player's IP address, their mobile phone signal, and other identifying information, it became possible to triangulate the player's precise position.
Once the technology was ironclad, many of the problems faced by state legislators were easily overcome. Other issues pertaining to online gambling legislation include payments processing. In the United States, the UIGEA (Unlawful Internet Gambling Enforcement Act made it impossible for banks and financial institutions to transfer funds to online casinos. However, at state level it became possible to approve this legislation. Many of these payments processing facilities were given a reprieve by legislating in favour of online gambling. As such, there are now an increasing number of deposit and withdrawal methods available to online casino players.
Mobile Internet Connectivity Is Powering the Online Gaming Boom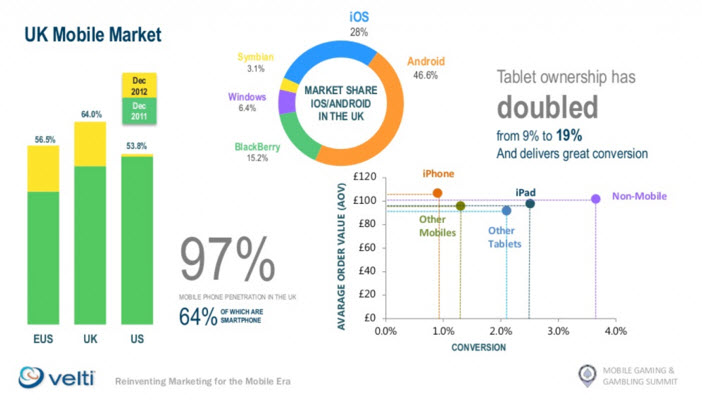 The inclusion of land-based operators in US states made it possible for online casinos to gain admittance to the US market. Close collaboration between land-based casinos and online casino platforms ensured a secure partnership. US states can now collect millions of dollars in tax revenues through online gaming legalization. Over the years, there has been a notable improvement in Internet functionality. From costly dial-up Internet, unreliable connections, and slow speeds, technology rapidly evolved to provide 3G, 4G and Wi-Fi connectivity at lightning fast speeds. Mobile functionality has been a godsend for the online gaming industry.
The progression to mobile has taken place at a rate of knots. Mobile apps for online casino games are now the dominant form of activity for the gaming industry. Today, mobile-friendly platforms are no longer a luxury in the online gaming world, they are a necessity. Consider that in 2014, mobile gambling volume doubled. The growing demand for mobile functionality is evident across the board. The comfort, convenience, and cost effectiveness of mobile-enabled Internet gaming is off the charts. According to Statista, mobile gaming is one of the fastest-growing sectors in the US economy. Mobile media grew from 135 minutes of usage in 2013 to 203 minutes of usage by 2018, and this figure is only increasing every year.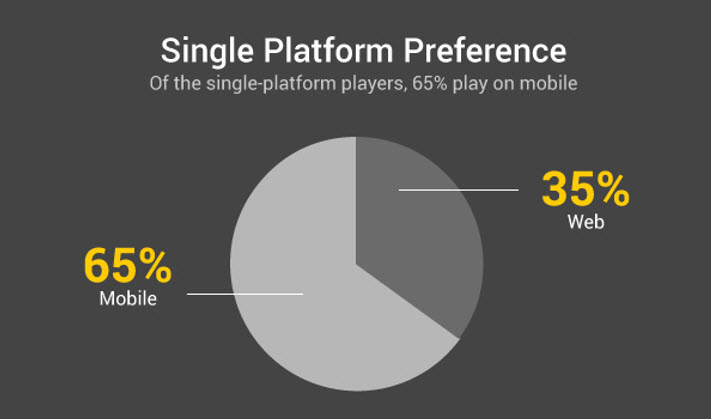 The UK market is a classic case in point: It sports 97% mobile penetration, 64% of which is available through smartphones. The many benefits of mobile technology include a greater number of players, enhanced convenience and cross-device functionality, immediate access to online casino betting across the spectrum, connecting online gambling with social media, fully adapted on the go gaming with complete immersion and uninterrupted gameplay. From a financial perspective, it has been reported that there is a much higher conversion rate with mobile casino players than traditional desktop/PC players.
What Does the Future Hold for Online Casino Gaming?
Live casino introduced a novel way for players to mimic the best of authentic Las Vegas-style action with online casino entertainment. Live casino games were the paradigm shift that the online gaming sector was desperately seeking. It bridges boundaries between land-based casinos and online casinos. With live casino gambling, players are introduced to authentic croupiers via a secure streaming feed. The action takes place between the dealer and the player – not between players themselves. It presents players with a workable alternative to fighting the crowds, finding a table and a seat, and avoiding the smoke-filled enclaves of popular casinos.
However, live casino is not quite the cutting edge of where the online gaming industry can go. There is talk of augmented reality technology coming into being. As one of the most ground-breaking industries of all, online casinos are continually pushing the boundary to go beyond what exists. Augmented reality takes physical reality with virtual overlays. In other words, it adds on to the experience by creating a more engaging experience. Augmented reality provides a 360° panoramic experience. It is like Dolby Digital surround sound in an IMAX-style enclosure. However, there are still hurdles to the adoption of this type of technology. The software and the hardware needs to coalesce to create this new age technology. We are on the cusp of innovation; it's just a matter of time before we see it online.