In the past two decades the way we shop has changed irrevocably, with most people purchasing products and services online nowadays. Technology has also changed the way that we buy these items with contactless payments now giving way to digital wallets in terms of convenience and use.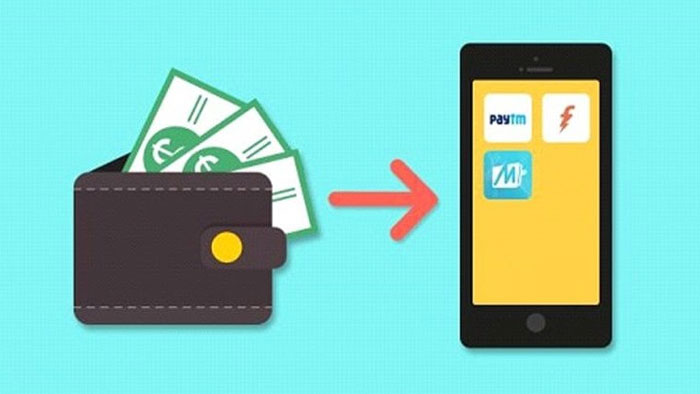 According to a recent survey the average American carries 17 payment and loyalty cards in their wallet. Digital wallets are not just reducing this physical clutter but they are providing us with a safe way to make online purchases and physical ones too.
The average person is also inseparable from their mobile phone making digital wallets the natural choice for hundreds of millions of people. With plenty of different digital wallets out there though, what one should you be using…
Apple Pay
Apple products aren't the most widely used on the market but they are perhaps the most popular so it feels only natural to start with their digital wallet. Apple Pay works by storing your card details in encrypted files that aren't available to either Apple themselves or third-party companies.
You can use your stored Apple Pay card details to pay for card transactions in most stores in the US and Europe that have contactless payment technology. Apple Pay also allows you to buy products from a wide range of online retailers, only requiring you to enter your CVC number to verify the payment.
Apple's fingerprint recognition technology is required to make a physical or online payment, adding extra security to an already reliable service. If your phones stolen that's no problem, the thieves will have to steal your fingerprint too in order to access your cash.
Google Wallet
We've come to expect technological innovation from Google so it was no surprise when they were one of the first tech giants to pioneer digital wallets. Google Wallet allows you to link any number of payment and loyalty cards onto your digital device.
It uses NFC payment technology to allow quick and easy contactless payments just like with your debit and credit cards. It does seem to lack that added layer of security of Apple Pay, although Google promise that every payment is uniquely encrypted to eradicate the risk of someone cloning your card details.
In Google Wallet you can link your cards to your favourite retailer as well allowing you to rack up rewards and loyalty bonuses. Google have partnered with some massive retailers to give you food, retail and travel rewards just for using their service.
Lemon Wallet
If you change your phone every couple of years and have no particular brand loyalty then Lemon Wallet is best suited to your needs. It's available on iOS and Android devices as well as being well suited to desktop browsers.
Earlier this year Lemon Wallet was bought by US identify theft protection company LifeLock for $42.6 million. LifeLock have a great reputation for providing their clients with the highest levels of security available so you can be sure that your details will be safe and well looked after when using Lemon Wallet.
The service works in the same way as Apple Pay but is accepted by more companies around the world. This is the digital wallet for the on-the-go customer who operates on several different devices.