After so many speculations, rumors, and leaks, Microsoft has finally announced Windows 11. In addition to a considerable number of features, the new OS brings a visual overhaul. Apparently, Windows 11 has taken inspiration from many other Operating Systems, including macOS and Chrome OS. Yet, it is as original a work from Microsoft. However, as always, Microsoft has left room for customization, and Windows 11 themes are the best way to do that.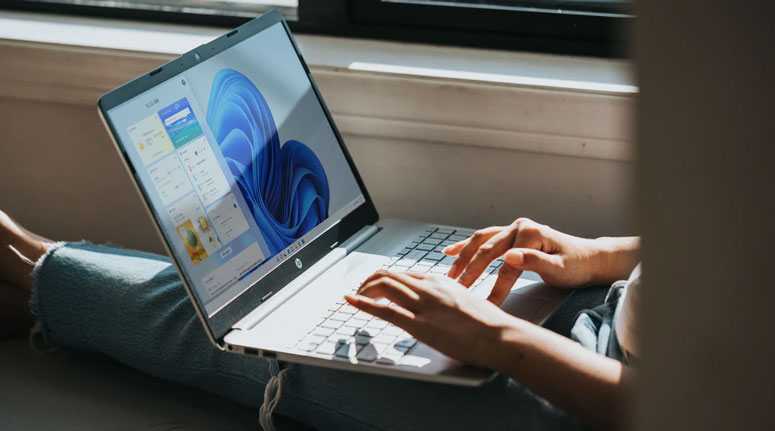 Windows 11 themes make it easy to bring new designs, backgrounds, and components to your Windows 11 PC without coding knowledge. In this article, we have listed some of the best Windows 11 themes you can download for free. We have tried to make this list as diverse as possible, including the maximum variety of looks you can get via Windows 11 themes. By the way, you must have a stable build of Windows 11 installed on your PC before you test these themes and skins. We also have listed some of the best themes for Windows 10 and the best icons for Windows 10.
Important Note: Please create a system restore point in your Windows before trying any themes listed below. You can always switch back to your current Windows safely using the system restore point.
We already mentioned that Windows 11 bears some similarities with macOS. However, if you want to take things to a new level, you should check the macOS Monterey SkinPack for Windows 11. This skin pack makes it easy to convert your Windows 11 PC into something that looks like a Mac. The developer has taken care of all the details, including the minute components like the dock, launchpad, menu bar, etc.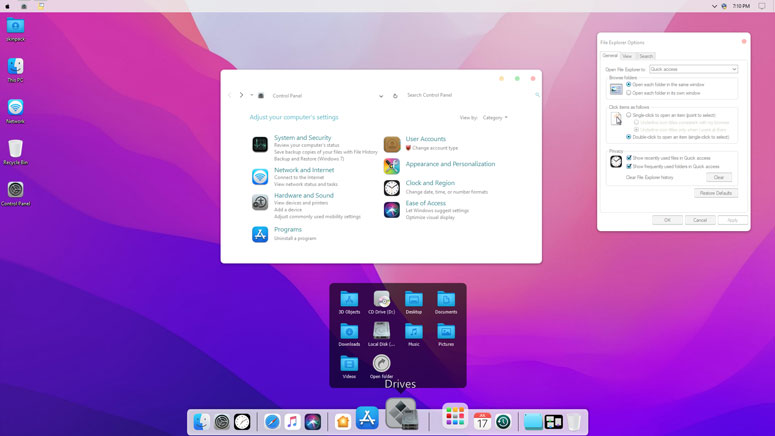 The best part about the macOS Monterey SkinPack Windows 11 theme is that it works flawlessly. So, you would be able to access the macOS feel even if you have a PC running Windows 10, 8.1, or 7. By the way, it is necessary to remove existing themes and skin packs from your computer before you install the Monterey one. Otherwise, you may run into trouble.
The Lite version of the macOS Monterey SkinPack is available for free. But you have to pay $4.99 for the full-sized version.
Ubuntu Linux probably has one of the most under-appreciated User Experiences when it comes to popular Operating Systems. If you want to bring that look to your Windows 11 or Windows 10 device, you must check out this Ubuntu Skin Pack. Once again, the developers have done an exceptional job. The single theme will convert the system to an Ubuntu Linux lookalike.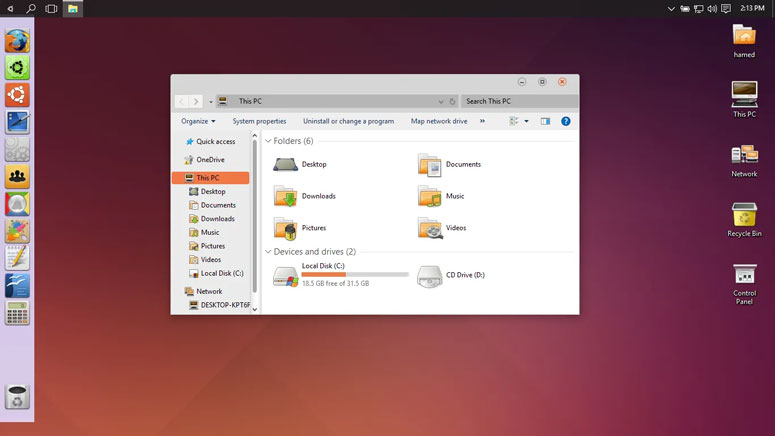 They have taken care of the icons, dock, and menu bar, to name a few things. The best part is that it does not consume many resources from your system. Unfortunately, while the Ubuntu Skin Pack theme is free to use, you have to pay extra if you want to customize everything. Having said that, if you enjoy the looks of an Ubuntu Linux device, you will love this investment.
The free version does the job. However, the full version allows you to change several aspects, including the Windows 11 icons.
Let us just say that you have not installed Windows 11 yet. However, you like to bring that modern look to your Windows 10 PC. In that case, you should check out the Windows 11 wallpapers we have mentioned in the link. It is probably the easiest way to make your PC look like it has Windows 11. You can download high-resolution Windows 11 wallpapers from the source.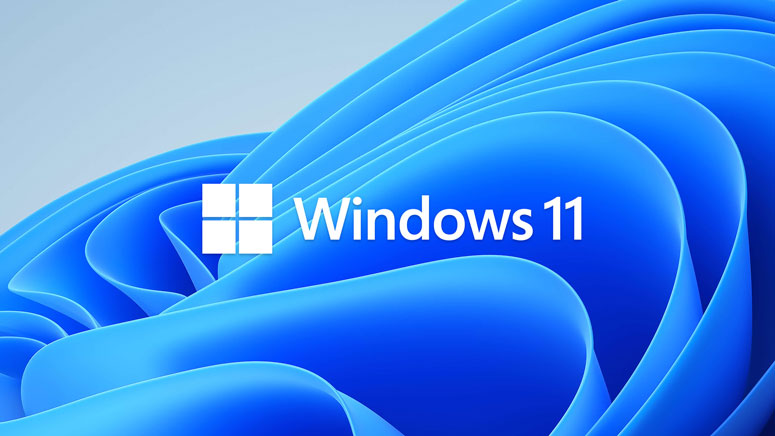 Once you have done that, you can place them in a folder and select the same source for your Windows 10 wallpapers. As you know, you can set up Windows 10 to frequently change the images from the folder, which works perfectly. We must add that the wallpapers look stunning. You can also find Windows 10, 8, 7, and XP wallpapers on the website.
Of course, these wallpapers do not make changes to the User Interface or User Experience. But, if you want to retain what Windows 10 has brought, it is the ideal solution.
Suppose you have not upgraded to Windows 11. You are probably waiting for the stable release, which may take until October. Nevertheless, you want to enjoy the modern design and UI that Windows 11 comes with. Well, the Windows 11 Dark Skin Pack for Windows 10 is your best solution out there. It can bring you a nice and neat design upgrade in a few seconds.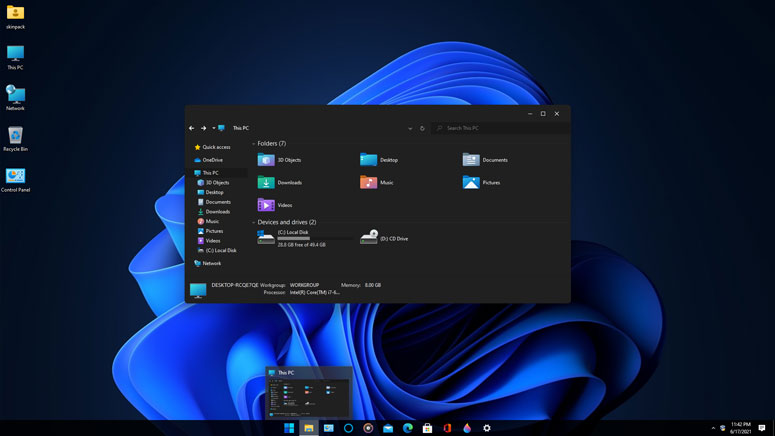 The theme does more than adding a dark overlay to your Windows 10 experience. Most importantly, it will replace the existing Windows 10 icons with modern ones. When combined with a dark background, your PC will look stylish and colorful. We cannot say the same about the existing Windows 10 theme, you know. Finally, the theme does not require a system restart, either.
You must be running Windows 10 Build 21H1 to use this theme. If you have another build, you could run into compatibility issues.
The Bottom Line
These are some of the best Windows 11 themes and skins you can download for your PCs running Windows 11 and 10. However, you should check the descriptions of each Windows 11 theme page before proceeding. These pages may contain some instructions that can help you avoid compatibility issues. After all, you want the best Windows 11 themes to work without problems, correct?