It really seems unbelievable that the first modern tablet was introduced just five years ago by Apple. The first iPad caused a sensation. No one had ever seen an object quite like it, with its easy to use controls, which could be basically directed with just one finger and the wide variety of applications which were available from third-party vendors through the Apple iTunes Store. It caused more than a sensation, it became a revolution. Sales took off like a proverbial rocket, with competing major global brands such as Samsung, Lenovo and LG producing tablets using the Google Android operating system. In many ways, tablet sales worldwide never looked back. But now, some experts are predicting that the global market is beginning to reach saturation point and that the volume of tablet sales is going to cool off.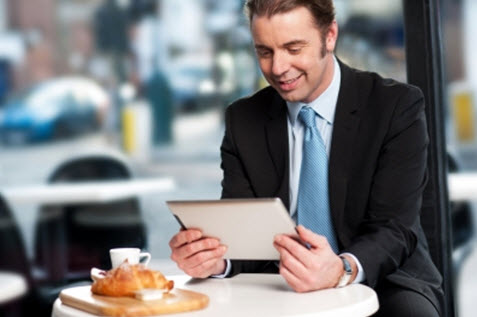 A Look inside the Numbers
One leading international research firm, IDC, has been tracking tablet sales over the last several years. They report that in 2013, they estimate that over 220 million tablets will be sold, which is a little more than a 53% increase over sales last year. However, for 2014, they estimate that the increase will be just slightly more than 22%. Given the fact that most people who buy a tablet fall in love with it, causing their friends and neighbours to want to buy one also, how can this be? One of the disruptive factors is the fact that the sizes of smartphones and tablets are beginning to blur. While some smartphones are becoming larger, some tablets are becoming smaller, which means that each individual user really only needs one of the two. Given the fact that smartphones can make cellular calls, it provides these devices with a distinct advantage over tablets.
The Challenge of Data Overload
For most organizations, the challenge of having a substantial number of their employees using tablets creates one of many headaches. Perhaps the most challenging is the fact that tablets don't have much hard memory, which means that they don't store a lot of data internally, like traditional computers do. As a result, the organization has to have an ever-increasing amount of storage capacity on their servers, so that tablet users can access any information they require while on the go. As you might imagine, another issue can be security. Making sure that only authorized users can access information stored in the cloud will continue to be a challenge for any company.
Creating an Efficient Organization
All of these new technological solutions can make a company's employees, especially those that spend a lot of time out of the office, more efficient. Their ability to use either a smartphone or tablet to retrieve company information on the road frees them from their desk. However, all this flexibility comes at a price. The company's network has to be able to handle all of this traffic, as well as the storage of all the data that all the employees require. Storage and data management is becoming a topic that no successful company can ignore. Achieving a high degree of efficiency means more productivity, which leads to increased sales and profits.