t's almost one month after the elegant launch of the most anticipated Operating System from Microsoft, the brand new Windows 8. Amazingly, the OS has grabbed the notice of technology world through its brand new Modern UI and multi-platform support which makes the OS to be running on both Mobile Devices and Tablet PC's along with Desktops and Laptops. As we can see, a majority of trending PC/Laptop manufacturers has come up with their products which bear the new power of Microsoft Windows 8 and we should say that the OS has scored good marks among users. While reading the peculiarities of new User Interface in Windows 8, we might think that the OS could have failed because of the bigger change in the platform such as the absence of Start Button and Start Menu. But there are no such results from the critics or users yet. So, the Windows 8 is apt for said to be a very good Operating System from Microsoft.
As we said before, Windows 8 has a bunch of new features regarding User Interfacing and accessibility but the requirements are still resembles that of Windows 7. Such as 1 Giga Hertz Processor, 1 GB of RAM, a 16GB/20GB(64 Bit OS) of Hard Disk Space Installation and a Graphics Solution with support of DirectX 9. We can say that the requirements are very much simple, especially when we consider the awesome upgrade options from Microsoft which price tags the OS around $40 for existing customers (Excluding the exclusive offer for Win7 lap to Win8). Though the requirements are quite simple, we should think twice or more before upgrading your existing Laptop or Desktop from Windows 7 to the newer Windows 8. Suppose, you've a Desktop or Laptop with hardware features that mentioned above and you've upgraded to Windows 8. But the sad fact is that still you won't be able to access the whole features of Windows 8 such as touch screen based features and gestures.
So there are several changes that you should make on your existing Laptop or Desktop before purchasing an upgrade to Windows 8. The list includes several gadgets and some hardware requirements for your computer and although, it'll cost a little bit.
More Memory = More Performance
We know how Random Access Memory important in determining the performance and speed of your desktop or laptop. As you can see, the hardware requirements are pretty basic. Microsoft is recommending a 2 GB RAM for a PC to run smoothly on Windows 8. And the simple card will only cost around 700 which are much negligible when compared to Windows 8's new features. You can install the new RAM by yourself or with a help of your computer technician.
But your RAM should have more memory if you're to install more Operating Systems other than Windows 8 such as setting up a dual boot of Windows 7 and Windows 8 for different purposes. In this case, it's better to upgrade to a 4GB RAM and the price difference is very small as you can get the 4GB RAM around 1500 Rs. Having a RAM with excess memory is a very good decision because in future you may have to install more OS's for different uses.
Get a Solid State Drive for Your PC
As you may have heard, Windows 8 only posses a lower boot-up and shut-down time. If your PC is not able to bear this awesome improvement, installing a Solid State Drive commonly known as SSD will help you to do so.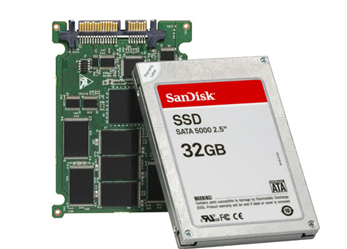 Even though the standard boot up time is low, addition of an SSD can improve the time of felling down to sleep and waking up from sleep mode. And, of course SSD's are performance king when compared to the commonly used Hard Disk Drives though the price is a little expensive. So, needless to say that the upgrade will be absolutely worthy if you're aiming a smoothly performing laptop or desktop.
Touch & Effects
We said that Microsoft Windows 8 is developed in such a way that it can power PC's, Tablets and Mobile Phones. Unlike from PC's a majority of mobile devices from popular manufacturers are coming with a touch screen which enhances a bunch of features. And, Microsoft has added some touchy features into the newer version of popular OS. Which means you'll be able to enjoy whole Windows 8 features only if you have a PC or Laptop. But it won't be fine for everyone to upgrade to a touch screen enabled monitor because of their less availability and comparatively expensive price. But here's something you can do affordable to get the awesome touchy features of Windows 8.
Buying a touch mouse is the best way to get the feature affordably. Now, there are several touch mice devices available in our tech market and some of them are from the home of Windows 8. The Tech Giant Microsoft has unveiled their own touch mice on the market which have become much popular like their OS. You have to pay only around 4000 for getting the power of Windows 8 via Microsoft Touch Mice. The device has no changes from a usual computer mouse except one touch sensitive surface. You know there are some exclusive features on Windows 8 which can be used by swiping on the touch screen. But if you're buying this touch mouse, it'll simply resemble the function of that touch screen through its touch sensitive surface. Although, touch mouse will enhance your navigating experience in the Windows 8 OS tile view. The device is more comfortable since it's a wireless one.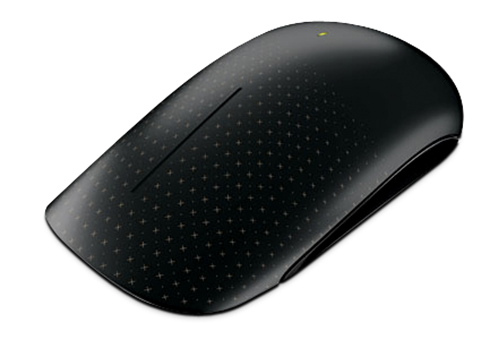 If you don't want to go with Microsoft's products, then one of the top computer peripheral manufacturers is waiting for you. Famous company Logitech has also launched their touch mice which supports Windows 8. Logitech has unveiled a touch mouse product dubbed as Touch Mouse M600. The wireless mouse is price tagged the same of Microsoft Touch Mouse (Around 4000 Rs.) Like the usual mouse, there are both right and left click buttons along with a touch sensitive vertical scroll wheel in it.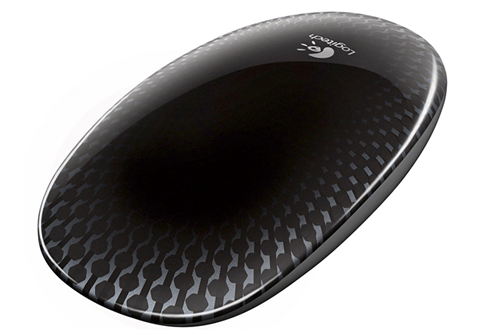 Logitech has launched another wireless mouse which is dubbed as Logitech Touch Mouse T400. Unlike from M600 and Microsoft Touch Mouse, the mentioned device is available for a cheaper price of 2895 Rs. The mouse also includes a right, left clicks and touch sensitive scroll with an option to make gestures for Windows 8.
Three of the devices mentioned above are very good to enhance the Modern UI experience in Windows 8 and you can purchase any of them according to your budget and requirements.
Touch Pads
Do you think a mouse won't be enough for making gestures and controlling your PC? Then you've a second choice of buying a Touch Pad for your Win8 powered PC. Or you'll need a separate touch pad if you're using an older PC in order to enjoy swiping features of Windows 8. Logitech has also launched some touch pads especially developed for old PC's which tends to run on Microsoft Windows 8.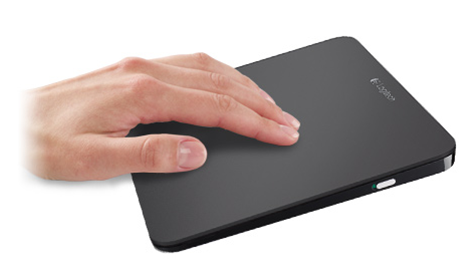 This is also a wireless device dubbed as Wireless Rechargeable Touchpad T650 by Logitech. Since it's a wireless device, you can place your touch pad anywhere you want and hence to escape from messing of wires. When Logitech's words are to be believed, you'll have to recharge the device once a month via USB connection. There are around 13 different gestures that the device will support. Touch Pad T650 is also compatible with a Windows 8 Tablet PC as well.
But you will be only able to enjoy the actual power of Windows 8 only if you've a Touch Screen monitor for your PC which is sadly unavailable in our market. But still, the options mentioned above will in-turn help you to get a majority (not complete) of Windows 8's exclusive features. By The Way, do you think there are any other facts you should notice before purchasing an upgrade pack of Windows 8? Then shout your opinion through comments.