No doubt, solitaire game lovers are present in a large number. Some of them like to play solitaire card games online while others want to play these games offline. It's all due to internet connections. Those who don't have an internet connection all the time, they definitely love offline solitaire games. If you are also one of those who don't have an internet connection all day long and a card game lover, here is the list of 5 best offline solitaire games you would love. Here, I'm going to tell you something about games and their features.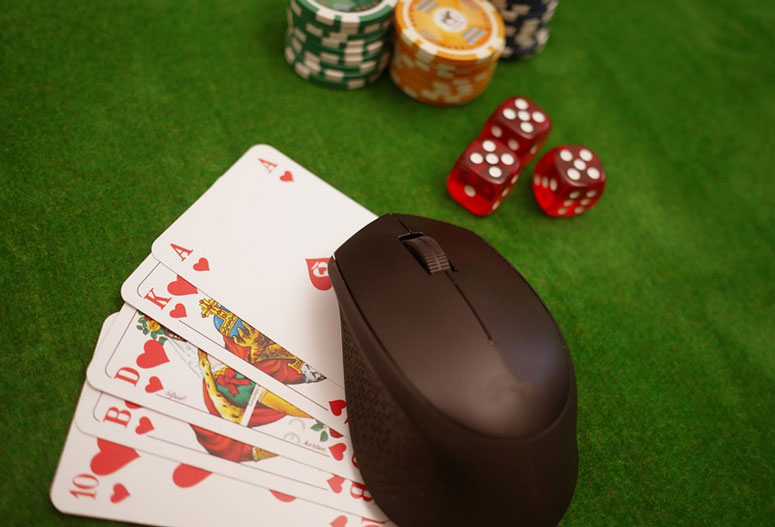 Solitaire Bliss:
Many other card games fall under the umbrella of solitaire pleasure. We place the cards from the shuffled deck in a particular order for this game. Classic solitaire, which is thought to be the most popular type of solitaire today, is also known as Klondike solitaire. The card game that was previously playable on every Microsoft computer since 1990 is actually this game.
Mongoose Net Ltd. developed Solitaire Bliss. If you want to give a classic game a new spin, this app is fantastic. Players can choose from up to 28 versions of the standard game and compete with other players for the highest scores in ten various game types, including solitaire, hearts, memory, and forty thieves.
Features:
-Random and solvable transactions
– Countless undos and suggestions
– Daily tasks and leaderboards
– Left-handed posture
– Different card designs
-Play on smartphones and tablets
-There are portrait and landscape options.
-Several languages
– Rules, instructions, and advice sections
One of the most important features is that there is no need for any  internet connection at all, which is our basic need and first priority.
So, you should download it at once and try it.
Hearts:
Your objective in the card game Hearts is to play as few Hearts as possible, especially the Queen of Spades, in order to accumulate as few points as you can. Hearts is a fun and straightforward game that you can play anytime you want. The game can be played on computers and mobile devices. Despite the inclusion of a few new elements, the game manages to keep the lightheartedness, snappiness, and beauty of its predecessor. It also follows the customary guidelines. The controls are responsive, so if you've played the original game before, you may start playing right away. The game includes thorough gameplay tutorials to help new players get started.
Hearts will appeal to you immensely if you are familiar with other well-known Windows games like Freecell, Spider, Yatzy, and Klondike.
Features:
-Effortless playability and graphics.
– Very powerful artificial intelligence (machine Learning and neural networks)
– 3 levels of difficulty for the computer opponent.
– No internet connection is required.
– Absolutely free!
– AI training that is simple.
– Along with Jack of Diamonds.
-No banner advertisements (this one is probably a lie).
Above are gonna appeal to you to download this amazing game.
FreeCell Solitaire:
FreeCell Solitaire is an excellent game for beginners! Although it is different from other game strategies, this one is still quite easy to grasp. All of the cards are face up at the start, and there is space to move any cards that are in your way.
FreeCell is played with a 52-card standard solitaire deck. It essentially differs from most solitaire games in that there are very few deals that cannot be solved because all cards are dealt face-up from the beginning of the game.
Features:
-Classic, simple and elegant design
– Winning animations
– Game statistics
– Landscape and portrait support
– Amazing free hints
– Unlimited undos
– Auto complete
– Single player solitaire game
– Definitely free offline game
You have to try this game at least one time. So download it and enjoy.
Cribbage:
The two-player card game cribbage, also referred to as crib, involves playing and grouping cards to score points. It could be played by three or four players.
You can play the classic game of cribbage with Cribbage for nothing!
Two players fight to score points in the card game cribbage by creating card combinations. The first person to 121 points wins! Due to its straightforward controls and clear directions, this game is fun for players of all skill levels and age groups.
Cribbage is apparently widely regarded as one of the classic old Windows card games, but I don't remember ever seeing it back then.
In spite of this, it is comparable to BlackJack and Gin Rummy in that it functions like a casino and occasionally gives players Delusions of Grandeur about becoming a famous casino crime boss.
Features:
-There are four stages of artificial intelligence.
– Gameplay and aesthetics are excellent.
– No internet connection is required.
– Without fee (half lie – there are in-app purchases).
– There are no banner advertisements, despite Google Play's claim that it does. SNG games must quit lying.
You should try it, because it is one of the best offline solitaire games which influence a lot of people.
Gin Rummy:
You can play Gin Rummy, which is the most well-liked card game in the world. Ginrummy Free, Knock Rummy, Rummy 500, Basic Rummy, and Standard Rummy are some of the other names for this two-player card game.
Play American players the finest Gin Rummy ever created. It is totally free. You are certain to have the best gin rummy experience ever thanks to a remarkable artificial intelligence that automatically adjusts to your playing level.
Gin Rummy Offline is available everywhere you wish to play. A connection to the internet is not required. If you are a really skilled Gin Rummy player, you could win millions of chips and compete in high-bet rooms against computer opponents.
Features
-Receive the most generous FREE CHIPS as a "Welcome Bonus."
– Receive FREE CHIPS every day as part of the Daily Bonus
– Receive FREE CHIPS every few minutes as part of the Magic Box Bonus.
– Different styles include straight gin, okc gin, and undercut
– Simple methods for sorting your cards.
– Daily Challenge & Lifetime Milestones
-Many hours of enjoyment!
-It's a totally free card game called Offline Gin.
You can also try it.
Conclusion:
So, here is the list of offline solitaire games for those people who avoid playing card games online for any reason.
Hope you found this article helpful.