Tushar Thakur
The man behind Xtendedview.com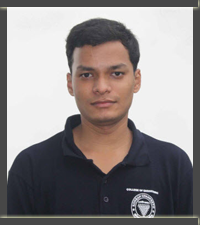 Tushar Thakur
Founder and Editor In Chief,
I am Tushar Thakur, owner of Xtendedview and an engineering pass out student with an interest in electronics and Blogging.
I like to work behind the scenes and generate as much output as I can. My main interests are WordPress, search engine optimization, microcontroller programming and embedded systems.  I have been blogging part time for some years now, and am interested in the technical aspects of blogging and also in Search Engine optimization and Digital marketing.
How journey started?
Like many people, my participation in the blogging community involved a steep learning curve. When I started, Adsense meant nothing to me and I was unconvinced regarding the benefits of monetizing blogs.  That attitude rapidly changed when a friend showed me his results. Also, like many people, I have suffered through the Google Panda update, and have since learned how to create and publish solid unique content.
Content truly is king, and all new bloggers should take whatever steps are necessary to create fresh and unique content. Although English is not my native language, I still succeed in generating high quality articles for my website. This is an essential component of any successful website or blog.
I have also been carrying out a number of tests on alternative web technologies and search engine optimization (SEO) techniques, much of which I am able to pass on to my readers and followers on these pages.
Credits
Blogging Platform: We are running a self-hosted blog using the world's most famous PHP based content management system and blogging platform: WordPress.  This is available for download from WordPress.org or CPanel web hosting services. Information relating to WordPress can be found in the WordPress section of this site.
Web Hosting:  This domain is hosted on the world's third-ranked web hosting service, Hostgator, which employs the easy-to-use CPanel web management interface. We use the shared hosting service 'Baby' plan which is sufficient for any personal or small business blogging service.
You can purchase Hostgator web hosting here with a 25% discount: simply use the coupon code "xtendedview" on the Hostgator site.
Technology and Internet Marketing Blog
Here at Xtendedview, our fundamental purpose is to offer unique and useful articles of high quality to our visitors. One of my major personal objectives is to ensure that my readers do not repeat my own mistakes.
Xtendedview primarily focuses on blogging, technology, useful gadgets, making money online and tutorials on the day-to-day use of modern technology. We also focus on how to monetize your blogs because that is a significant factor for many bloggers. Most would prefer that their blog was at least self-funding in terms of maintenance and web hosting services, even if it has not been designed for profit.
Meet our Team