Without computers, information technology, and the Internet, it is difficult to imagine the modern world because they have already filled a special place in each student's lives. Social networks are very well-known. At least many times a week, we create accounts and visit our blogs, and we support other social networking pages. There is a chance to talk to families and friends who are far from us. You must accept that this is very convenient. Nevertheless, the effect on the students of social networks increasingly concerns scientists. The article attempts to understand the social networks ' good or bad impact.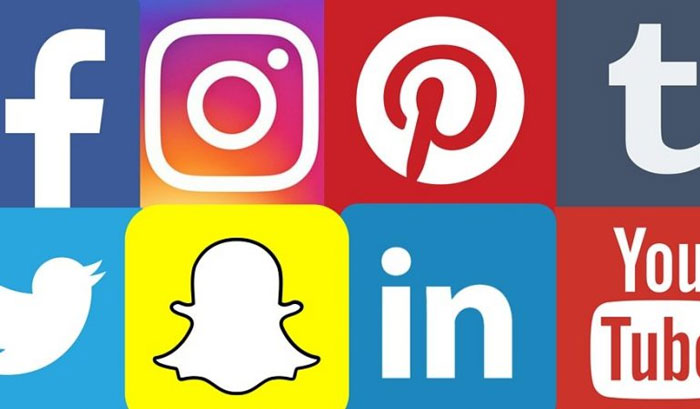 Today, almost 96% of the world's population has access to social networks. By the number of users in the first place is Facebook, with about 1.5 billion people. Scientists estimate that the minimum time a user spends on a social network is 3 hours, while he visits his account at least twice a day.
Positive Effects of Social Networks on Academic Performance
Social networks offer a chance to connect and to make new friends with colleagues, family members, and friends who live in different towns and countries. This is very useful for students who study far from their families.
Social networks can be used as a development tool. Here are instructional films, good music to listen to, fascinating books to read and foreign languages to learn. On social networks, interest groups have been created in which you can find the information you need, for example, videos with fitness classes or with math lessons.
Social networks can also aid in the process of learning. You could share lecture notes, laboratory assignments and other useful information with their help. There is also the opportunity to join a community of a certain subject and study in detail questions on history or to tighten knowledge in a foreign language. To do this, social networks have links to the necessary literature, photos, and video materials. You can discuss problematic issues with other members of the group.
Social networks are a business development tool. You can publish online, open a web design lab or rock school here. Advertising can be aimed at the target audience, and individuals who may be interested in the products or services offered may learn about your business. New customers can be found here and regular customers can boost their loyalty.
Negative Effects of Social Networks on Academic Performance
The time spent in the social network is considerably increased due to the abundance of entertaining, trivial, and often unnecessary garbage data. Such a leisure time could harm students' wellbeing because a lot of information also stimulates and strains the nervous system.
The hormonal background may also change as a result of Internet dependence. For example, at the time of checking social networks, the hormone oxytocin, which is responsible for the feeling of empathy, stands out more.
The downside is that one loses the ability to connect in real terms because they have to chat online. Social networks also prevent people from keeping with grammar and punctuation laws, use inadequate terminology, replacing feelings with emoticons, all of which have a detrimental impact on real interactions.
Intelligence agencies use social networks to organize surveillance. Representatives of special services make up approximately 15% of users of public networks.
Users of social networks are mainly people from 12 to 45 years old. Psychologists pay more attention to adolescents because the psyche at their age is not stable, and there is a psychological illness called Internet addiction. This disease affects the performance of adolescents in schools and colleges.
Internet addiction is a psychological disorder that can cause various complexes, for example, an inferiority complex. So that the child does not acquire this kind of deviation, it is necessary to monitor how often he visits his pages on social networks, as well as his reaction to the ban on using the Internet for some time. If the teenager reacts aggressively, then the action is needed.
College students spend a lot of time in social networking which may result in failing their grades. That's why a lot of them address professional essay writing services like DoMyEssay.net to have their papers written by experts.
How Does Social Media Affect Other Age Groups?
At the age of 28 to 45 years, single people have great hopes for social networks. They think it's easier to get to know through the Internet. According to statistics, every fifth family in the world gets acquainted with social networks. But there is a flip side to the coin: many family quarrels occur due to reading the correspondence of your partner with other residents of social networks. Every third divorce happens because of social networks. After meeting in social networks, the number of betrayals has tripled. Communicating with women in the virtual world, men can forget how to care for them.
Conclusion
Surely, an individual is influenced by social networks. Most importantly, we treat it carefully because time is the most valuable thing we have. You should not waste your time. The resources given to us by the Internet must be useful. The conclusion is that interaction via the Internet must complement life and not form the basis for all our work! Social media can become a big advantage! Nevertheless, misuse of social networks can cause dependency, lack of knowledge, waste of time, and loneliness. So, they give both pluses and minuses. Our task is to use them with a clear understanding of them. In order that social networks do not harm health and the psyche, each student must regulate their pastime in the virtual space.