As mobile continues to grow as the most popular gaming platform across the globe, it raises the question of just why mobile titles are becoming some of the most successful games ever created. What is it about mobile games that keep players coming back for more? And how are designers using the platform to revolutionize the way people play games? Here we'll take a look at the key features of mobile games which have helped them to change the face of the video gaming industry forever.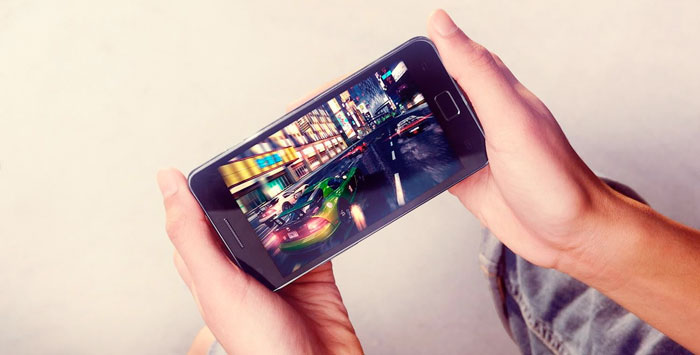 Amazing Gameplay
It may seem obvious, but the innovative ways designers have maximized on the unique features of mobile gameplay is undoubtedly related to their astounding popularity. First and foremost, games require players to want to come back for more. With mobile gaming, it's often a unique combination of challenge vs reward and simplicity which sees them shooting to highest ranks in the App and Play Stores. As players will often be navigating the game with just their fingertips, game designers have quickly learnt how to use this to their advantage. Take Angry Birds for example. Thanks to the delicate balance between the challenging levels and the ease at which players can get started, it has become one of the most popular and highest grossing mobile games of all time. Another great example is the House of Fun app, where users can play mobile slots and other fun casino style games which offer unique and immersive gameplay varieties at the touch of a button.
Killer graphics
When it comes to engaging users through a handheld screen, game designers have really had their work cut out for them. While fully immersive Virtual Reality experiences are also growing in popularity, mobile game creators must strive to produce new titles that not only rival these technologically advanced editions but surpass them in terms of players numbers. This is where offering killer graphics comes in. While casual players make up a large proportion of the mobile gaming population, designers are striving to produce creations which can rival even the most meticulously designed console editions. Whether it's hyper-realistic or simple animated designs, game designers have perfected the art of producing inviting, intriguing and enjoyable smartphone-suitable graphics.
Genre Access
One of the main reasons mobile games have skyrocketed to popularity is the fact that they lend themselves to pretty much any genre. What's more, it gives the smartphone owner the chance to carry any number of intriguing titles around in their pocket with them. Mobile gaming has changed the convenience with which gamers can enjoy not just one but an array of their favorite genres whenever they want. The ease with which new games can be downloaded is only inspiring more and more players to try new titles. It's changing the way even the most dedicated and traditional gamers enjoy playing. This increased access to different genres sheds a valuable light on just why mobile gaming is taking over as the most popular platform out there.