We already discussed about how to Pre book Aakash Tablet online. Suppose you already booked your tab and still not single email or call from Data wind? Then you have to contact them.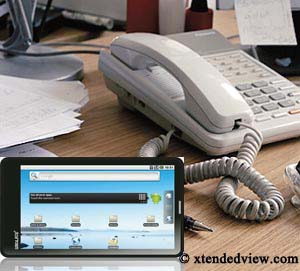 As when we Pre book the Aakash Tablet by this procedure at last stage of registration you will get unique booking number. It is in the format of XYZ*******. Here xyz may be any alphabets and * represents different numbers. So recall your noted number and there are two way to know your Pre Book status. Company said that they are actively producing the tablets. But due to very high demands they cannot provide the Tab to all people immediately.
We got emails from people saying and requesting that how can they buy the Tab immediately so we have found a post about buy Aaksh from Nimbuz store. You can refer it and those people want to know their booking status they please read following steps:
How to find Pre Booking status of Aakash Tab:
         i)  From Website:
Just visit the official website of Aakash tab : http://www.ubislate.com you will see this :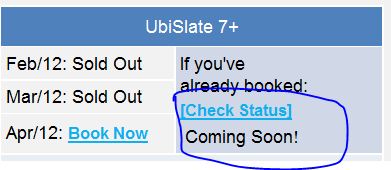 (Special thanks to Technology for this info. )
From this you can do it very easily.
         ii) By call:
You can call to data wind on a toll free number: 1800.180.2.180 from India and ask your booking status by telling your unique Booking number or ID.
Another emergency calling number for India is: +91 94172 01700
See this for more options: http://www.datawind.com/support.html
        iii) By email:
You can email the company on supportin@datawind.com and send them all queries. You will get your answer.
If you have any difficulty then you are always free to comment here.
Read this: 
How to Pre book Penta T-Pad IS701R with or without BSNL at 3499/- and get 3 month unlimited internet downloading