The world of online slots is continually evolving, providing an ever-changing landscape that offers endless possibilities for players around the globe. Leanna Madden, an established writer on the topic of online slots, is at the centre of these developments. Her skills, knack for detail, and deep understanding of the iGaming industry make her an indispensable guide for players navigating the exciting realm of online slots.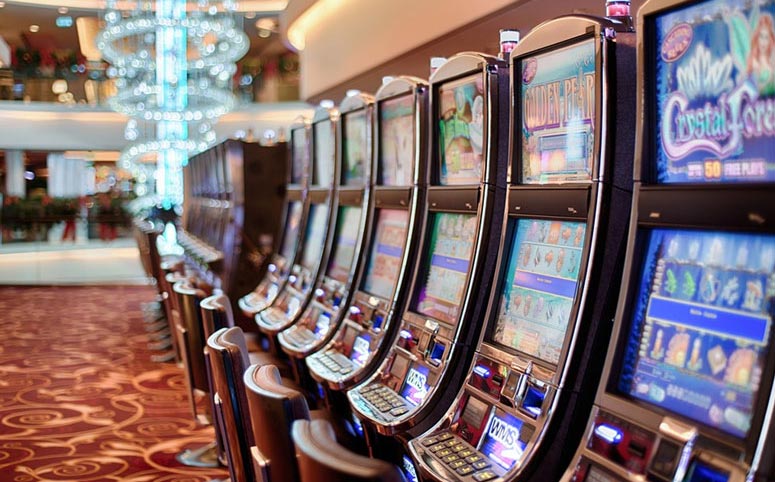 Ms. Madden's role at JohnSlots and her six years of experience in various industries has equipped her with a deep reservoir of knowledge and insight. Her primary objective has always been to shed light on the truth about online slots and ensure that players are well-informed before playing.
Our exclusive interview will uncover her insights, expertise, and experience as we look into various topics related to online slots.
Question 1: What sparked your interest in online slots, leading you to become an established writer in this field?
Leanna Madden: I've always been intrigued by the dynamic nature of online slots. The blend of creativity, technology, and chance made it an irresistible subject for me.
The more I learned, the more I realized that my insights could guide others to a more enjoyable and informed gaming experience.
Question 2: How has your prior industry experience influenced your perspective on online slots?
Leanna Madden: My diverse background has provided me with a unique perspective. I've been able to draw from my past experiences and apply the skills I've gained to understand and elucidate the complex world of online slots.
The broad perspective allows me to view the industry through various lenses, which enhances the depth of my analysis and writing.
Question 3: What process do you go through when writing about new slot games?
Leanna Madden: The first step is extensive research. I delve into every aspect of the new slot game, from its theme and mechanics to its payout structure and unique features. I aim to play the game myself to get first-hand experience.
I aim to present an accurate, comprehensive, and engaging overview that gives readers all the information they need to decide whether to play the game.
Question 4: How do you stay updated on the latest developments in online slots?
Leanna Madden: Staying up-to-date requires a proactive approach. I follow top game developers, attend industry events, and constantly research. Reading industry reports, joining webinars, and networking with industry professionals are crucial in my continuous learning journey.
Question 5: Could you share some significant trends you have observed in online slots?
Leanna Madden: Over the years, I've seen an increase in games with immersive storylines, high-quality graphics, and innovative features. Technology integration, especially with the rise of mobile gaming and VR slots, has revolutionized how games are designed and played.
Another trend is the growth of slots with high volatility and big potential payouts, catering to players seeking high-risk, high-reward gameplay.
Question 6: What common misconceptions about online slots have you encountered in your writing career?
Leanna Madden: One common misconception is that online slots are rigged, which is not valid for licensed and regulated online casinos. Another is that sticking to one slot machine increases the chance of winning, whereas, in reality, outcomes in slots are determined by Random Number Generators and are entirely independent of previous results.
Question 7: In your opinion, how important are slot game reviews for players and the industry?
Leanna Madden: Slot game reviews are essential. They provide players with valuable insights that can significantly enhance their gaming experience. These reviews can influence game design for the industry, identifying what players appreciate and what elements might need tweaking. They also serve to maintain a level of transparency and trust, which are vital to the industry's longevity.
Question 8: How do you see the future of online slots, and what role do you envision for yourself?
Leanna Madden: The future of online slots is incredibly bright. I foresee more technological advancements leading to more engaging and immersive experiences for players. As for my role, I intend to continue providing accurate, insightful, and engaging content, keeping players informed about new developments, and helping them navigate the evolving world of online slots.
Final Words
Our enlightening conversation with Leanna Madden offers a glimpse into the world of an established writer in online slots. Her in-depth knowledge and insightful analysis are invaluable for anyone interested in this dynamic segment of the iGaming industry. By distilling complex topics into easy-to-understand content, Madden is a trusted guide for players and enthusiasts, lighting the path for a well-informed and enjoyable gaming experience.