Blogs used to be looked down upon as a place for budding writers and journalists to have their say, as well as being a place for search engine optimisation (SEO) experts to ramp up the visibility of their websites in the leading search engines. Today, blogging is taken far more seriously than ever before, with B2B and B2C blogging now regarded as an integral marketing tool for any online brand. Blogs not only help to insert your brand into a conversation with prospective customers, they can be just as powerful in reconnecting or engaging with existing customers. If you still need some convincing as to the benefits of business blogging in terms of customer engagement and retention, take a look at these undeniable benefits and case studies below.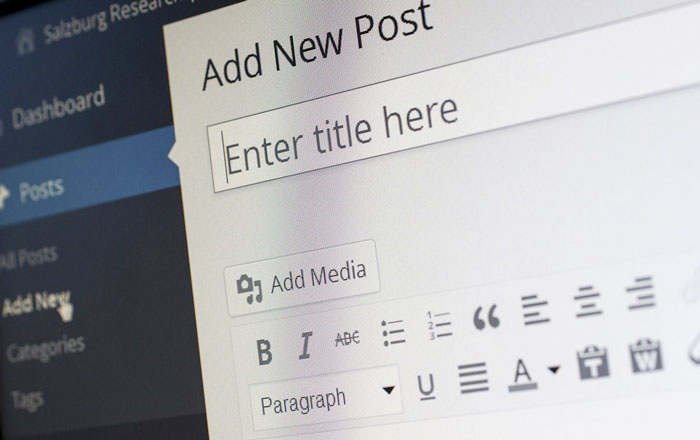 Photo by Pixelcreatures // CC0 1.0
Solve problems for your customers
One of the greatest ways business blogs can reach out to new and existing customers is by talking about and solving common problems experienced by your target demographic. It's a chance to build trust and brand advocacy, demonstrating your expertise and commitment to providing the best possible customer service. Let's be honest, we're all in business to provide valuable solutions to customers. One pertinent example of a company that utilises its blog well to educate and empower its customers is HubSpot. Their blog helps digital and social marketers to ascertain the best ways to measure the ROI of content marketing.
Become a thought leader in your industry
There is no better feeling as an online business than being regarded as a trusted source of information. Whether you're the new portal for answers to frequently asked questions, or you're simply talking about the most pertinent talking points within your industry, by becoming a thought leader in your sector you can help to foster engagement and debate. In the world of online poker, PokerStars recently celebrated the tenth anniversary of its blog, which has proven to be a great endorsement for brand engagement. Content has been tailored to both beginner players and veterans alike. There are strategy-based articles, news updates from the latest big-money tournaments and interviews with some of the professionals that so many amateur poker fanatics look up to.
Generate new traffic sources to your website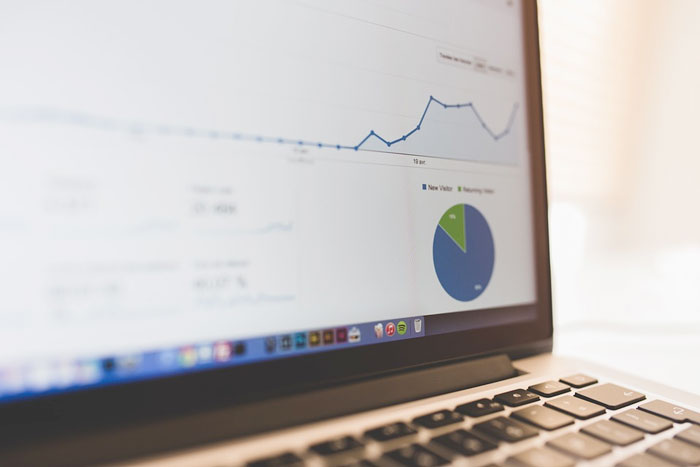 Caption: Consider business blogging as a long-term traffic-driving strategy
If your business is feeling like your website has maxed-out its traffic potential, blogging can help drive fresh traffic sources to your products or services. By educating readers and becoming a thought leader in your sector you can also subtly weave in your products or services that are most relevant to your blog posts. Take Deliveroo's Foodscene blog as a case in point. The blog discusses a host of cuisines and new food trends, whilst weaving in mentions of relevant restaurants and takeaway outlets where readers can sample these new tastes.
Discussing inspirational customer stories or case studies
Of course, it's always important to provide a level of context for readers to relate to and engage with. That's why inspiring customer case studies of like-minded individuals can prove so powerful on your business blog. For those who are doubting whether or not to do business with you, these case studies can help reinforce your brand credibility and provide a timely reminder of existing customers to re-engage and buy more of your products or services. If you're unsure how to communicate your brand's reliability and trustworthiness, check out Bizible's five examples of B2B case studies that work across various industries.
An ideal location for informal brand news or announcements
If your business has big news to share, you'll no doubt be in the habit of creating a press release to share with local, regional or national news sources. However, those channels only offer top-level discussions. When your company has a great new offer to share with existing and prospective customers, your blog should be your first port of call for informal announcements. A blog posts allows you to inject a new layer of brand personality and a tone of voice that mightn't fit on your website's landing pages.
Hopefully these reasons will inspire you to create or breathe new life into your own company blog, helping to transform low on-site conversion rates in the process. Give your customers a different perspective of your business with a blog. We promise, you won't regret it.