Robots, sentient machines, a shared consciousness: until recently, artificial intelligence (AI) has been limited to sci-fi books and films. However, the future is rapidly becoming a reality.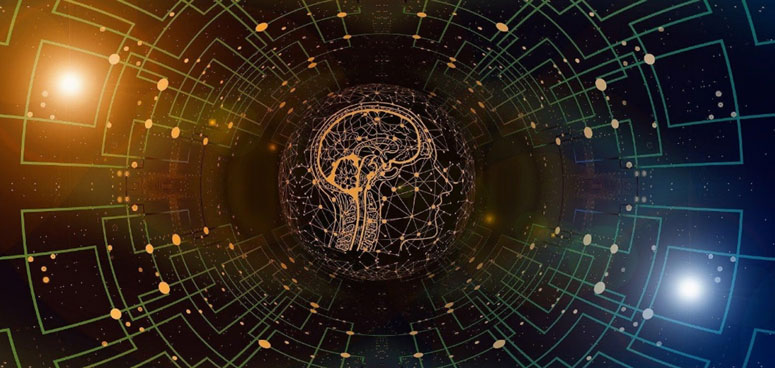 The future's here
AI now forms the basis of many of our interactions and activities in daily life. Think about online shopping recommendations, streaming services, or social media posts based on our interests. What about virtual assistant technology that most of us have in our homes today, already adapting to recognize our voices? We open our smartphones with facial recognition or digital print. We're prompted for the rest of the text when we write our emails. And many of us now use driver assist technology when we get behind the wheel.
AI is often found where you would least expect it. For example, not many of us would link AI with the gambling industry. And yet, it's being used very effectively to analyze big data and spot connections that standard computer processes could miss. This technology can often identify cheating and potential scams. It's also being used to analyze behaviour patterns that might identify a gambling addiction, allowing the online casino to protect individuals by suspending play. If you want to learn more about online gambling, there's a wealth of research on this topic from recommended sites, promotions, to important information you need to get started safely and securely.
A healthy future
The potential is almost limitless when it comes to how AI will change the world. Many applications we take for granted today would have been considered fanciful just a few decades ago.
Probably one of the most important areas for AI in health and medicine. With so many people now using wearable technology, the next step is to use that data to spot early signs of problems such as heart disease. And it's possible to extend that technology to other diseases such as cancer, diabetes, or dementia. A patient could then be automatically referred to a doctor or provided with a personalized action plan.
It's a journey
Transportation is another area where AI is already making changes to our lives. From the technology in our cars to the driverless trains we see at airports or in major cities. There's even an autonomous plane in development – just one step up from drones. And while we're on the subject of drones, we're already seeing how effective they are in modern warfare, minimizing the risk of collateral damage and casualties.
We can certainly imagine how, in just a few years, this technology could be adapted to every form of transport, with robots making all the decisions while we sit back and enjoy the ride.
The world of work
There has long been a discussion about robots taking over the work done by humans. And we have already seen this in the manufacturing industry, leading to lower costs and greater efficiency. But where AI will really come into its own is in cybersecurity and, in particular, in finance where, just like in our gambling industry example earlier, AI can analyze big data to identify discrepancies and potential fraud.
Getting personal
Another area where AI will have a big impact on our lives is greater personalization. For example, imagine entering information about the type of book you like to read and then an app instantly writing that story for you. Sounds far-fetched? Well, so were hand-held phones back in the '60s!
Or, how about the concept of playing a computer game so advanced that it's created on the fly with no two players having the same experience? Again, when you combine AI with virtual reality, this is not so far-fetched after all.
Ultimately, we could each have our own AI app to identify our likes, dislikes, health conditions, and other attributes that could connect to various services for optimum personalization.
A fully automated world?
We can certainly expect our lives and the world we live in to become much more automated. We will have to accept that our personal data is harvested and analysed wherever we go and in whatever interaction we have.
In the same way that the industrial revolution changed our world in the past, AI will most certainly change how we work, live, and socialize in the future.
AI will become part of us; its benefits and applications will be limited only by our imagination.