You have got tons of methods to share your thoughts online. Right from the social media apps to instant messaging services, they are all here to connect you with your close ones. For those who want to share long pieces of content, blogging is the best thing. And, you probably learned by now that Tumblr is one of the best ways to do that.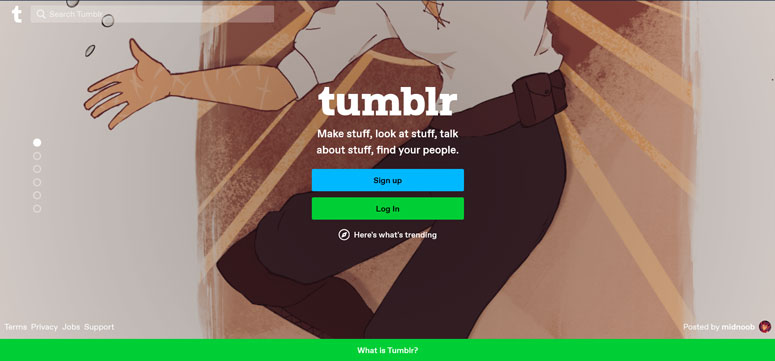 After weeks or months of using Tumblr, you might have grown dreary of it. Or is there a second reason for you to look for similar sites? Whatever it is, we have got you covered. Check our article about downloading audio from Tumblr.  In this article, you are going to get fifteen replacements for Tumblr.
Also check alternatives to:
Alternatives to Tumblr; What will Replace Tumblr?
That's the question you are asking right now, aren't you? Tumblr has got so many features that you love. At the same time, there are a few that you hate. Don't worry! We have fifteen sites here. You will stumble upon at least a couple that satisfies your needs.
You have heard of it, haven't you? Owned by Google, Blogger is by far the easiest method to set up a blog. You just need a Google account, which most of the people on this planet have. When you create a blog, you have to give it a title, choose a URL, and pick a theme from the available list.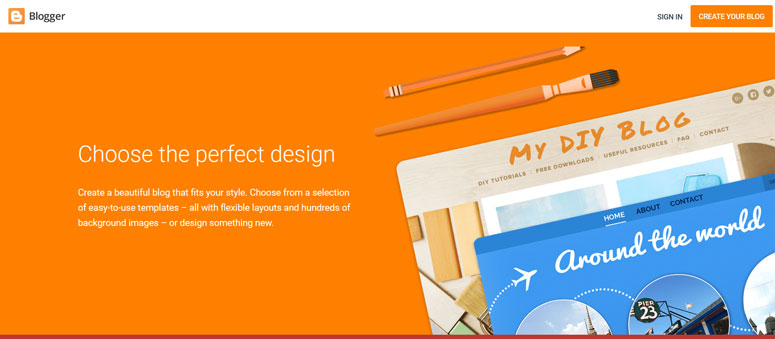 At first, it will give a .blogspot.com subdomain, which you can always shift to a custom domain. What if you don't like the in-house themes that come with your blog? Well, a simple web search will reveal tons of templates. You can pick one based on the niche of your blog. Google has arranged every setting in an easy-to-understand manner. You are never going to have issues using Blogger. Even if you have, Google itself can solve everything because you know, Blogger is a popular platform.
Positives
Easy to setup
Handy AdSense integration
Available for free
Negatives
Customisation options are limited
No plugin support
No Amp support
You betcha! WordPress is the perfect Tumblr replacement. When you opt for Blogger, you miss out on a great deal of customisation. Moreover, Google is the real owner of your blog. When it comes to WordPress, you can control almost everything. For that, you need to choose the self-hosted option. Yeah, there are two types of WordPress blogs; self-hosted and hosted.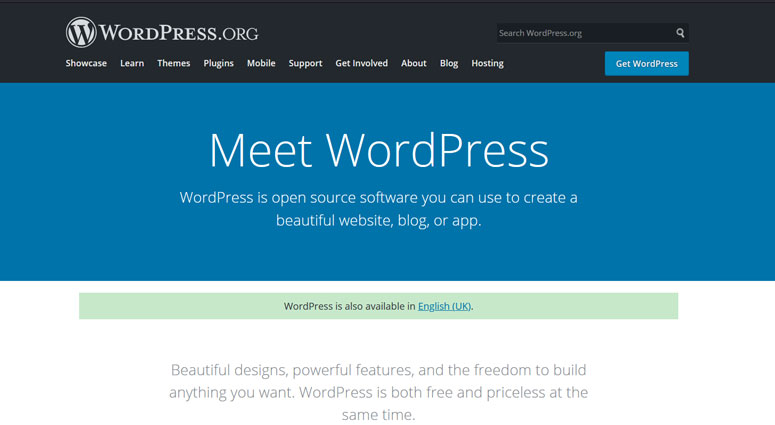 A hosted WordPress blog gets a .wordpress.com subdomain and you won't have to spend anything. On the other hand, the former needs you to buy a domain and hosting space. Believe us when we say a lion share of the total websites all over the world runs on WordPress. Plus, you get the best SEO plugins to bring your website on top of the search engine so that it will have more visitors.
Positives
More control
Advanced customisation
Better search engine options
Open-source platform
Negatives
Includes a learning curve
Default post editor may not seem intriguing
We won't say Reddit is the ditto alternative to Tumblr. However, it does help people share their ideas and thoughts with the world. Started out as a link-sharing platform, it now is the front page of the internet (that's how people call the site). There are thousands of subreddit where you can join and interact with other people.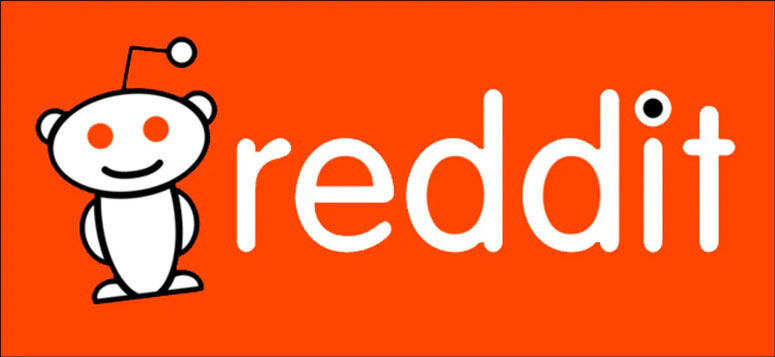 Our authors are fans of Reddit especially the communities like Life Pro Tips, Writing Prompts etc. You can take leverage from it not only as a writer but as a reader too. To up the game, you could start a subreddit as well. On popular subreddits, you have to follow the rules and norms, which the moderators brought out.
Positives
Interactions with real people
Broad scope for readability
Minimalistic
Negatives
Strict subreddit rules
Content moderation
Are you a creative writer? Have you ever dreamt of publishing your book? Then you know having a fanbase always helps you sell more. That's where the importance of Medium kicks in. Many people visit this site in search of knowledge and entertainment. Although it's not a true blogging platform like Blogger or WordPress, a wannabe author can't ignore its existence.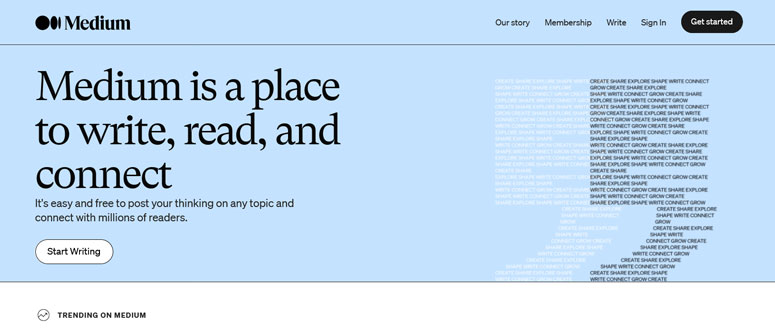 You will get rich customisation options or control. And, you can't insert AdSense ads inside the blog either. Nevertheless, when your readership increases, you can make money from the Medium Partner Program. The interactions between users are on a lower side here, contrary to what is on Tumblr. Moreover, all the necessary features are already there, so you won't need an add-on or a plugin.
Positives
Easy to use
Scheduling settings
Monetisation options
Negatives
Not AdSense friendly
No custom domain
Monetisation and customisation are limited
Ghost, another open-source blogging platform, which according to others in this list, is a new kid. Started as a Kickstarter, it has come a long way. If you don't want to format your blog posts a lot and what you care about the most is the speed, you are welcome to jump on board with this Tumblr replacement. Don't worry about customisation. You can find some exquisite themes on the web.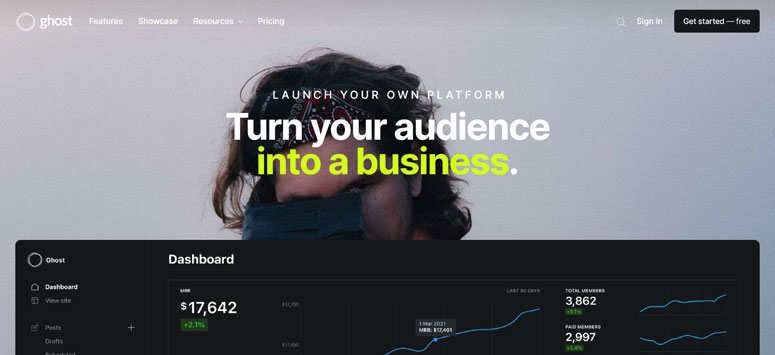 The developers have built this on top of Node.js. Meaning, Ghost never test your patience (unless, of course, you have a decent internet connection). There are two versions available; web-server and self-hosted. Looking for a free site like Tumblr? You must skip this because it needs a monthly subscription.
Positives
Smooth and fluent
Powerful backend
Real-time formatting
Negatives
Availability of themes are limited as compared to WordPress
It may not be affordable for some
The platform is still under development.
DeviantArt may strike as quite a surprise for many. In case you searched for Windows themes, you might have come across this site. Yeah, not only does it offer a place for digital products, but literature as well. No matter if you are a poet, storyteller, or essayist, you can showcase your works here. We won't put this under the best alternatives to Tumblr for blogging, though.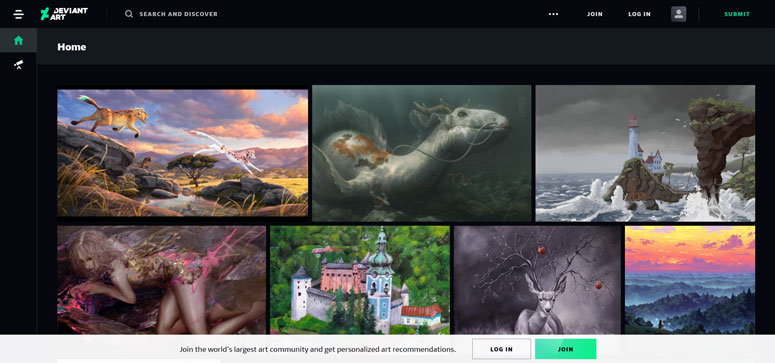 DeviantArt lacks advanced blogging tools. All it offers is a place to share your work with limitations. Still, chances are you will build an audience base as the site is popular among people. Make sure you pick the right topic when posting your creations.
Positives
Has an audience base
Best for showcasing artworks
A second home for fan fiction writers
Negatives
Not a flawless blogging platform
Limited in features
Don't tell us you are unaware of Twitter. In countries like India, they are in a cold war with the government and still, you don't know about it. You must know that Twitter is perhaps the best microblogging site available on the web right now. A photo, video, with a 140-character long text, you can interact with the world. The extreme popularity of the platform brings exposure to your content.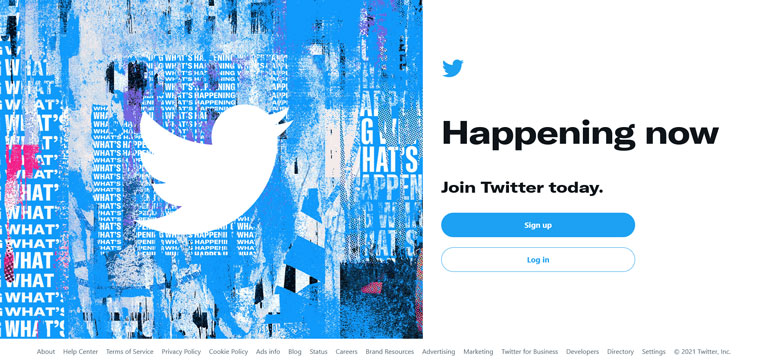 Don't think it's an easy journey to harness followers. You need to post good content and hang out below popular handles of your genre. Even after you do everything you can, the count of your followers may not see a boom. Talking about the technical aspects, Twitter is well-built and you cannot edit a published tweet.
Positives
Hundreds of millions of users
Well-built website
Easy interactions with the audience
Negatives
Monetisation options are limited
Getting bored of all the popular blogging sites? Do you think it's time to think out of the box? Well, Mastodon is here for you. Don't worry! Your content will not go unnoticed as it has more than four million users around the globe. The platform is ad-free and there are no subscription plans. So, you can join and reap the benefits right away.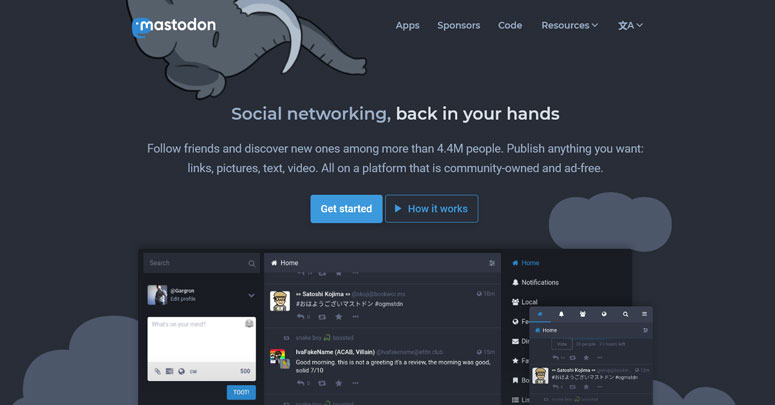 The appearance of Mastodon reminds us of Twitter. And in the function, it's similar to Tumblr. You can post anything on the platform and later edit the content as well. When you are on the website, try following some popular profiles so that your feed won't go dry.
Positives
Non-algorithmic feed
Huge community
Ad-free
Negatives
Here comes yet another replacement for Tumblr. When you want your content to last on the web forever, you must sign up for Posthaven. They made a promise that the service won't be sold or shut down. We are unaware of a similar promise made by other sites in this article. Posthaven is still in its infancy and the features are slowly rolling out.

You have to pay $5 upfront to get an account. And, it's a monthly subscription, so you have to keep on paying. The trial account is unavailable. Meaning, you won't get a chance to experience how it works unless you pay the fee. With a single account, you can host up to five blogs, protect them with passwords, and post pretty much anything. It's a relief, isn't it? After all the fuss about Tumblr NSFW (Not Safe For Work).
Positives
Won't shut down ever
Posts won't disappear even if you won't pay the fee
Minimal
Negatives
No free trial
No scope for revenue
Maybe, you don't know it. Typepad is pretty popular among big players like ABC, MSNBC, and BBC. They are all using this service to host their blogs. If you want to do the same, you will have to sign up for an $8.95 subscription. Once you make up your mind for that, everything else is simple.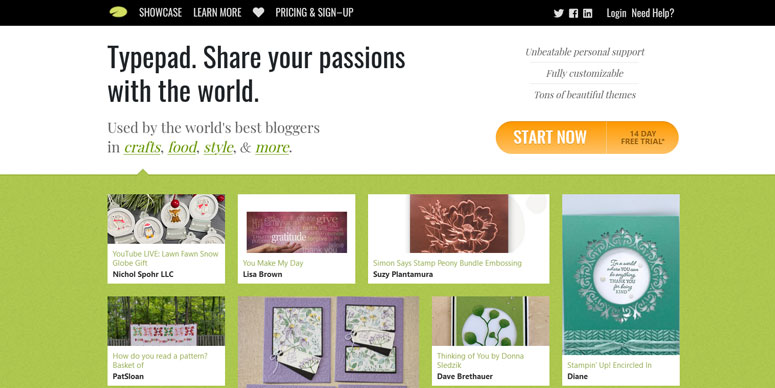 Being a reputed website, Typepad has got all the required tools in its arsenal. Still, we don't think it can beat WordPress in the whole functionality. The best thing about it is the availability of a free trial period (for which you have to enter the payment details though). Once you decide not to continue, you can cancel the trial.
Positives
Free promotion inside own network
Custom domains
Import from WordPress option
Negatives
No free plans
Not as feature-rich as WordPress
Do you want to stay anonymous while you post? All the ten sites like Tumblr given above need you to create an account, but not 4chan. Began as an anime image-sharing website, 4chan has come a long way. There are multiple boards on the platform now. However, the user interface is old and feels like we are still in 2010.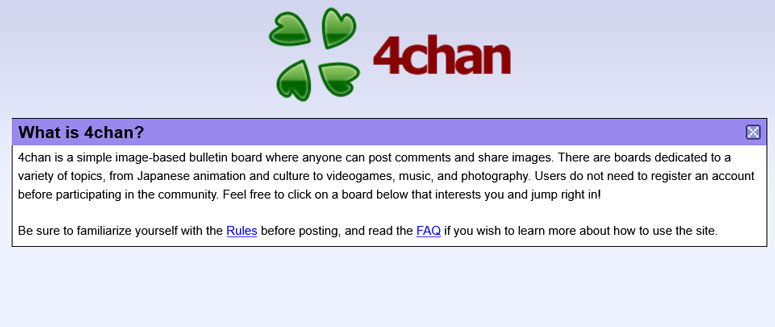 Sharing your content is quite an easy task. Choose a board, fill a few boxes, and voila. You just created a new thread. What if you don't want to go anonymous? Well, you can use a trip-code, which is a sort of registration. Every time you post, they want you to fill a captcha, which can be irritating at times. If you want to bypass this step, you will have to spend $20.
Positives
Anonymous posting
Easy to use
Negatives
Outdated interface
Filling captcha can be annoying
Are you a digital artist? Do you think it's near to impossible with a personal website to sell your work? Don't worry, with Ello, you can attract more customers and like-minded people. Ello started as a community for artists, and later it took an overhaul to be an image-based platform like Pinterest.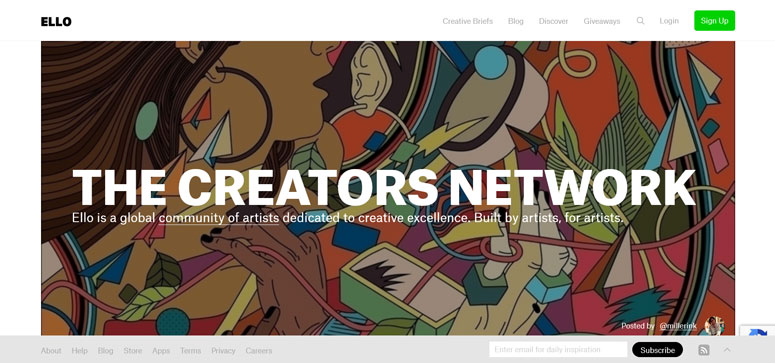 You can't go anonymous here, it is obvious. Moreover, as an artist, it allows you to collaborate with others. We don't promote this as the perfect replacement for Tumblr because the social media potential is limited here. However, it can do wonders in developing your artistic abilities.
Positives
You can sell your work
No NSFW ban like Tumblr
Negatives
Limited social media potential
Coding an entire website from scratch is a scary affair. If you botch up a line, you will have to spend days or weeks debugging the issue. When you are not an expert in coding, many mistakes will appear like bolts from the blue. That's when you realise the need for a ready-made website builder.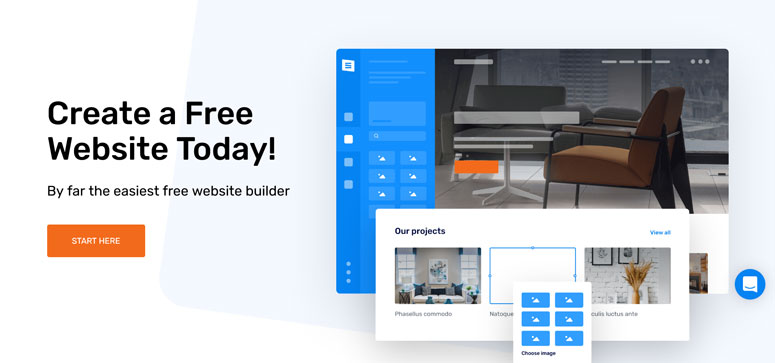 Site123 is one such website with enormous potential. With a WYSIWYG (What You See Is What You Get) site builder, it can satisfy all your needs. A colossal of themes are available on the platform, which you can choose from, based on the genre of your website. Not to mention, Site123 allows its users to map custom domains.
Positives
Simple website builder
Myriad of templates
Custom domain
Negatives
If you have been blogging for quite some time now, chances are you already know this website. Many bloggers leverage the power of this Tumblr alternative to bring traffic to their sites. You can share an image, GIF, or video on Pinterest. And, it saves your post as a Pin.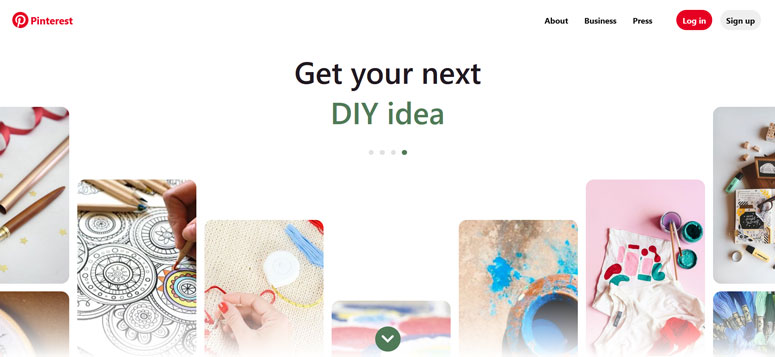 Moreover, when you create a collection of pins, it becomes a board. Sharing someone else's pin has the name repinning. Even though you don't see it as a true contender to Tumblr, you must join the service to increase the readability of your blog.
Positives
Already has an audience base
Tight privacy features
Negatives
You can't download videos and GIFs
Let's get things clear first. Squarespace isn't a free alternative to Tumblr. They need you to buy a monthly plan so that you can use their service. From the price, we perceive it isn't for hobby bloggers. They target small business owners who look forward to building their online assets with the help of advanced tools.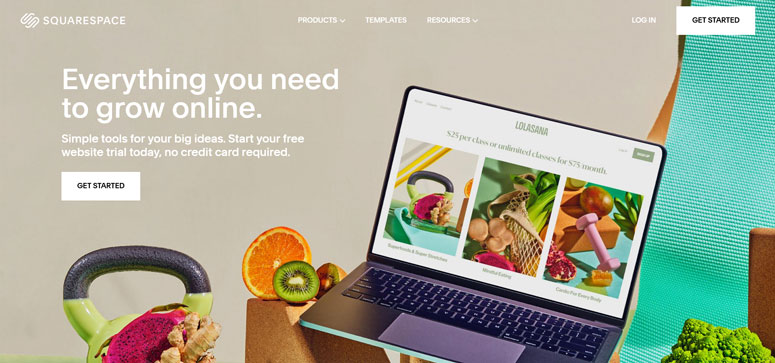 The drag and drop website builder helps you bring your ideas into reality. Since it started 17 years ago, the behind-the-scenes guys know what their customers want. So, there are no issues with reliability.
Positives
Reliable
Easy to use website builder
Negatives
Conclusion
We have shared with you the best Tumblr replacements available on the web. Without knowing your specific purpose, it is impossible to recommend one. So, go through each one of them keeping your needs in mind. For example, someone looking for a free solution can rule out Typepad and Posthaven from the list. By narrowing down the prospects step by step, we are sure you will stumble upon the perfect Tumblr alternative for you.