Whether you are in grade school, college, or high school, studying better isn't as easy as it sounds. Besides having all the study materials and enough time for your schoolwork, you can still find yourself unproductive most of the time.
According to a 2021 updated review on top-rated academic writing services, most students are willing to buy essay online because they lack enough time to attend to all their tasks.
With technological advancement, it has become easy to boost your productivity with certain mobile apps. Keep reading to learn more about the top 5 productivity apps that can help you study better.
Top 5 Productivity Apps You Should Have
Smartphones have multiple uses. Traditionally, such devices were best known for communication alone, but you can use mobile devices in different ways in recent days.
As a student, your smartphone gives you access to multiple apps that could potentially help you address diverse tasks like note-taking, to-do lists, or time management.
Even as you think about reliable writing services for students, such as PayforEssay, here are some critical productivity apps that can help you study better.
1. Google Calendar – Best for Time Management
If you haven't noticed, your student life is dependent on a calendar. If you have an excellent calendar app, it will be easy to remain focused by structuring your social life, personal study time, and class timetable. With proper scheduling, you will achieve a streamlined studying experience, helping you remain productive always.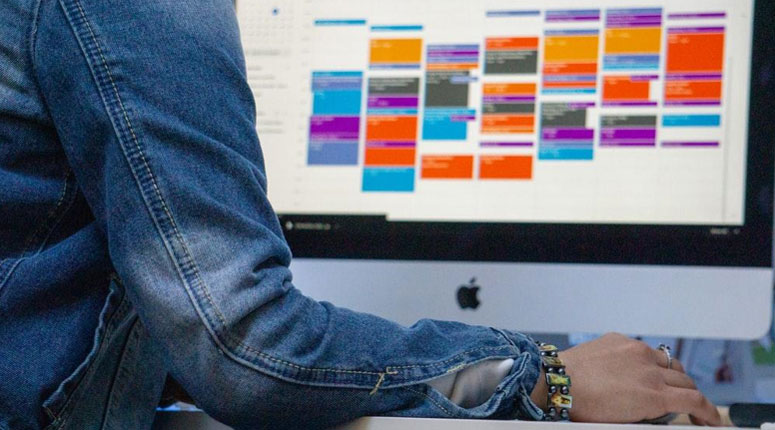 Google Calendar stands out because it balances functionality, accessibility, and simplicity. You can get it on any iOS or Android device. Besides, it is a stand-alone app, so you won't need an email calendar extension to be effective.
2. Forest – Best for Staying Focused
Remaining focused when doing an assignment, reading a book, or writing an essay, can be challenging, considering the numerous digital distractions around you. And, when you are carrying out the tasks on your phone, it becomes even worse, as pings and notifications pop up any time. Fortunately, you can install an app that keeps you away from such distractions so you can remain productive the entire time.
Forest remains a perfect app for such tasks. With this app, you have a timer to plant a tree whose growth will depend on your focus level. The tree will time any moment you leave your current task, but if you focus on your work, the tree grows. What a great way to hold you to a task!
3. Notion – Best for Note-Taking
You probably want to change how you take your notes so you can stay productive, and the Notion app can help you do this with ease. While it is a bit sophisticated compared to existing note-taking apps such as Google Keep, OneNote, and Evernote, Notion gives you the freedom of creating anything from scratch to a detailed compilation.
Available for the web, macOS, Windows, iOS, and Android, this app stands out for its flexibility. It offers something for everyone – it is straightforward and complex at the same time. What matters is the level of your needs!  In addition, it hosts a range of customizable features.
4. Google Drive – Best for Cloud Storage
How exciting can it be knowing that you can access your documents anywhere anytime? If you have ever written a complete dissertation, for example, only to lose everything following a power glitch, you know that having a cloud storage app is necessary these days.
Google Drive is every student's lifesaver when it comes to cloud storage. It beats similar apps such as Microsoft's OneDrive or iCloud because of its user-friendly aspect. With this app, you can store, access, and even edit your documents at will on any mobile device.
5. StudyBlue – Best for Collaborative Learning
Collaborative learning may be challenging, especially when learning remotely – unless, of course, you have an application for this. StudyBlue is an outstanding crowdsourced library equipped with more than 400 million study guides, notes, and flashcards.
With this app, you can use your mobile device to create flashcards and easily share them with your classmates. The app also allows you to save notes from your classmates, monitor your study progress, and develop customized quizzes for one another. Since this app is compatible with any mobile device, you can use it anywhere, anytime.
Final Thoughts
Remaining productive is an integral element in the life of any learner. With the multiple distractions of the digital era and social life, achieving this objective can be a far-fetched dream but manageable if you have the right productivity app.
Whereas there are apps that can help you handle almost any task, you should limit their usage to functions that allow you to study better. Choose apps that can help you manage your time well, increase your focus, or even seamlessly deal with classwork!
About the writer of this article:
Adam Stone is one of those academic writing masterminds who can write five A-grade within 72 hours, then take on a thesis paper and finish it in less than a week. Impossible is nothing if Abel Coleman is your writer. There's no such subject matter Abel can't delve into and there's no such deadline he can't pull off. Abel's passion for writing and a kind heart fires up everyone around him, and so we're very happy that he's one of our very own.