Having a writing app that you can use to store your documents and ideas can help you get your work done faster and easier. There are several options, so read on to learn which suits you.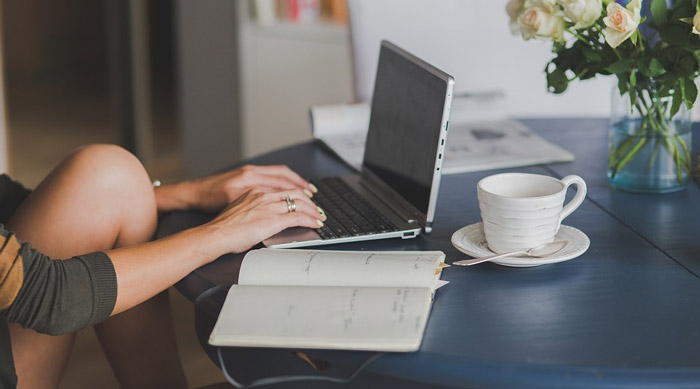 AbiWord
Whether you are writing a document, an article, or a blog post, the AbiWord app for writing can help you get the job done quickly and efficiently. It is a free, lightweight word processor compatible with the most popular file formats. It can also be used for creating HTML Web pages.
AbiWord supports various file formats, including WordPerfect, OpenOffice, Microsoft Word, OpenDocument Text (.odt), and more. It also has a built-in image importer. It has grammar and spell checkers and can export to Microsoft Word.
Drafts
Whether you're writing a blog post or typing up a quick email, Drafts is a text input app for the Mac that will make the process easier and faster. It's also got some new features like automated backup and drag-and-drop support. It's free to download and use, but you can pay for a subscription.
Among the new features in Drafts is the Actions feature, which lets you add markdown, perform a search, copy, move, send, and print. You can also assign keyboard shortcuts for actions.
JotterPad
JotterPad is an easy-to-use writing app designed for writers that optimizes productivity and streamlines the writing process. It is available for iOS and Windows and works with numerous cloud services, including Dropbox, OneDrive, and Google Drive. JotterPad also allows you to share your work on Tumblr and WordPress.
JotterPad supports text formatting and markdown and allows you to save your work in various formats. You can even customize the typography, spacing, and indentation. JotterPad's custom formatting options allow you to add images to your writing. You can also choose from a variety of beautiful typefaces.
OmniOutliner
Whether you're writing a novel, a blog post, or a class, OmniOutliner is a great way to organize your thoughts. The software makes it easy to keep your work organized and collaborate with others.
OmniOutliner has several features, including inline notes, drag-and-drop support, and filtering. It also has a variety of templates. They can be simple tick lists or spreadsheet-like mathematical grids.
It's easy to navigate, and there are three panes to choose from. You can also view different sections of your outline at once.
Hemingway
Whether you're a writer or just looking to improve your writing, Hemingway Apps can help you improve your writing skills. They are free to download and can also be used online. Using them will help you bring your original ideas to life. Using the app will help you better understand what your writing is capable of.
The Hemingway app highlights the essential words in your writing and suggests alternatives for those less important. It will underline complex words in purple and yellow and recommend simplifying long sentences. It will even tell you how to avoid common writing mistakes.
Canva
Whether you're writing a blog post or creating graphic advertisements, Canva's free app for writing will give you everything you need to get started. It's easy to use and comes with over 250,000 templates. You can import content from Google Photos, Facebook, and YouTube.
Canva's free plan provides 5GB of cloud storage. You can also try out the Pro version, which offers more features. The paid version costs $10 a month, but you can save money by paying in advance.
Sharethrough
Earlier this year, Sharethrough, a programmatic ad-seller, released its first mobile app, which lets advertisers and publishers alike create and test native video ads on the go. It is also the first DSP to allow third-party buyers to purchase native video placements.
The company's ad stack is impressive, with a full suite of native ad tools, a custom PMP, and a custom analytics suite. They are also the first to offer a programmatic ad-selling platform that can comply with the Interactive Advertising Bureau's OpenRTB 2.3 specification. Using Sharethrough, advertisers can bid on ad placement in real-time auctions. It also lets publishers and advertisers fine-tune ad campaigns. The company claims its patented technologies can help break down billions of data points along a customer's journey.
Calibre
Using the Calibre app for writing, you can create and read ebooks. Calibre supports a wide range of ebook formats. These include MOBI, EPUB, and TXT. This tool also offers a lot of plugins. The plugins let you customize how the program works. You can use these plugins to sort and organize your ebooks and convert, edit, and save eBook files.
Calibre has an inbuilt reader that you can use to preview your work. You can also choose to edit the metadata and the cover image. The program also allows you to organize books by series, publisher, or author. You can also rate books you've read.
Paperhelp Writing Service
Whether you're looking for a writer to write a paper for you or need to buy one from scratch, Paper Help is a writing service that will cater to your needs. They offer various services, from writing to proofreading, editing, and grading. Use a paper help discount code to order an essay even cheaper.
Although PaperHelp does not provide a list of writers with their portfolios, they have a decent selection of professional writers. They use a system of tests to ensure that their writers are qualified to do the job. They also offer the grading above and plagiarism checks.
They also offer a money-back guarantee if you're unhappy with your order. They are willing to provide a refund if you have used duplicate payments to make your order. Also, they offer a money-back guarantee on papers that still need to be delivered as promised.