Nowadays, plenty of media are posted on Instagram daily. After all, it's a well-known social media platform with many users. The application allows account owners to curate their profiles and set limits on who can see their stories or posts. So, there may be times when you can't access an account due to its restrictions.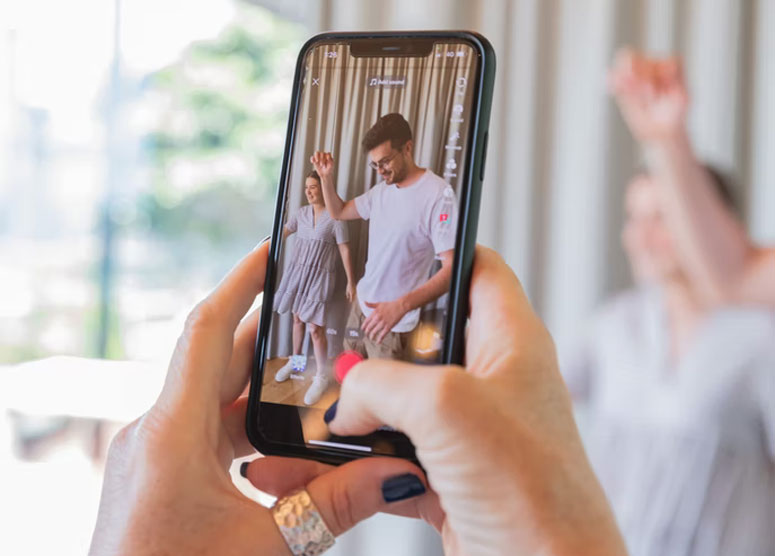 Fortunately, some applications allow you to visit private profiles anonymously. So, if you wish to use it, you should weigh its pros and cons first.
You Can View Accounts You Don't Follow
The accessibility and diverse features of Instagram allow users to check out various accounts with little to no problem. However, there could be instances when you can't access private profiles since their posts can only be seen by their approved followers. Furthermore, account owners can see who interacts with their posts or stories. Therefore, if you don't want to reveal your identity, it may not be a good idea to send a follow request to check out an account.
So, if you wish to keep your Instagram activity private, using a private account viewer may be a good idea. For one, it would allow you to check out profiles you don't follow without problems. Also, it would keep you under the radar since you can access profiles without verifying your identity or notifying the owner. You can use it to view various posts like stories, pictures, and videos of private accounts with ease.
Overall, if you need to look up accounts and check out their activity, using a private viewer may be a great idea instead of sending them a follow request.
You Can Check Out Direct Competitors
Nowadays, individuals and businesses utilize Instagram to reach a broad audience since around 1.4 billion people use the platform. So, it's no secret that social media can be a powerful tool to promote products and services without spending a fortune. So, it's not surprising for some brands to take advantage of its features to boost their visibility to their target audience.
If you're using Instagram for business, you may have limitations when managing your account. For one, it may not be a great strategy to use it for viewing other public or verified profiles. It may affect your brand image and make your account appear unprofessional. However, there may be times when you need to view photos or videos to understand trends and learn new tactics to promote your business.
Fortunately, private Instagram viewers allow you to check out your competitors without letting them know your activity. You can safely view their profiles and observe how they manage their social media. Also, you can safeguard your brand image while utilizing various application features.
It's Accessible
It's easy to find private viewer applications that would allow you to visit Instagram accounts anonymously. Some may also have user-friendly features, so you won't need to worry about navigating them.
You can look up various websites or applications to help you access private or restricted accounts. But, remember that you may need to undergo additional steps like registering your account or downloading an app before using them.
Private Viewers May Not Be Reliable
Some Instagram viewer applications may require you to download them before using their features. In some cases, this won't be a problem as long as your gadget has enough memory space and you're downloading a trusted application. However, you may download a suspicious site with potential risks if you're not careful.
For instance, some software may plant a virus or bug on your smartphone or laptop upon downloading it. If this happens, your information may be compromised or hacked. You may also lose your files or passwords.
Also, there's no guarantee you can view private accounts anonymously by using some viewer applications. Some may work poorly and have various restrictions that prevent you from using them. So, it's best to be cautious when looking for private Instagram viewer programs.
The Subscription Fee May Be Expensive
Nowadays, it's common for online apps to offer free and paid subscriptions to their customers. In some cases, the free version has various limitations which may affect a user's experience. On the other hand, premium subscriptions allow you to maximize all features of an app without any distractions like advertisements.
If you plan on using Instagram viewer software, you may shoulder expensive fees to use their services. And, if you have a limited budget, it may not be a practical business decision. It will only be a waste of money if you're not going to use it often, especially if you don't need to view posts from other accounts all the time.
Final Thoughts
Private Instagram viewer applications have various benefits and disadvantages. But, if you think you need it for professional or personal use, it's helpful to use a reliable one. This way, you can safely navigate the social media platform. Lastly, remember to keep the above information as a guide before subscribing to such applications.