In Singapore, social media is currently the major source of advertising for businesses. But how do you get started?
Facebook, Instagram, Twitter, YouTube and Snapchat are all well-known social media networks. With respect to social media, where should your company start first?
Based on the size of Singapore's social network marketing audience and the most widely used platforms, Facebook is one of the most widely used and recommended social media platforms for your company's marketing needs.
One of the fastest internet connections in the Asia-Pacific region is found in Singapore. At any one time, nearly everyone is plugged into the internet. According to a recent survey, 7 out of 10 Singaporeans use Facebook.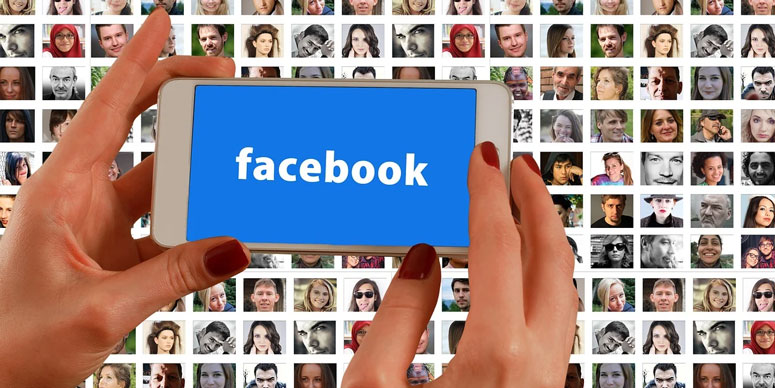 When it comes to social media, business owners have a plethora of options to choose from. Because of this, this platform has its own set of unique features and capabilities.
Facebook As Your Business Social Media Platforms
In Singapore, Facebook is the most popular platform for advertising, according to the latest data. Despite the complaints and dissatisfaction of some users with what Facebook has done, Facebook is still one of the most popular social media platforms.
Facebook's business advantages
There are several advantages to having a Facebook profile for your business. When compared with owning a website, several of these advantages are unique to Facebook. Your company's sales and earnings will rise as a result of the following advantages:
Facebook is a low-cost method of promoting your business
For a fraction of the expense of other marketing channels, Facebookmay be utilised to do activities that would otherwise cost thousands of dollars. As a result, small and medium-sized enterprises with modest marketing budgets will find it particularly useful. In addition to small companies, large corporations may use Facebook to test out marketing ideas and themes before committing to larger campaigns.
Share the basics of your business with your audience
You may use your Facebook profile to advertise your company name, address, and phone number, as well as a short description of your products and services. You may also talk about another part of your business that will intrigue people to know more about your product and services.
Share photos and videos from your company's activities on social media
Additionally, Facebook allows you to share images and videos from your business's website. Consumers and potential customers can view your product or service without having to come to your location, which may be a strong method to interact with them.
Instagram allows users to tag photographs with the names of people they know on Facebook. Using this feature can help you advertise your company.
Be cautious while using tagging. In certain cases, it might be an issue of privacy and some Facebook users are wary about being photographed.
Consumers and potential customers can be approached
Sharing and sending messages on Facebook is a great way to stay in touch with current and future consumers. Nevertheless, don't use Facebook to excessively market your products or services.
If you give relevant or intriguing information about your firm, you'll have a lot better chance of success. Developing long-term relationships with other users boosts your credibility and promotes your business.
A veterinarian, for example, may provide advice on how to best care for dogs, and time it to coincide with the occurrence of specific health conditions. Listening is just as important as talking when it comes to communication.
Aware of what the public thinks about your brand's products and services.
Provide assistance to customers
After-sale questions can be answered by your personnel on your Facebook page. In many cases, this is more efficient than employees answering phone calls, and it allows other customers to read typical queries and answers without having to contact you one on one.
Promote favourable word-of-mouth and increase brand exposure
Promoting your Facebook page 'Like' button to current and prospective consumers is an effective way to raise your company's Facebook presence. When your clients like your Facebook page, your updates will appear on their timeline, where their friends can view them as well.
As a result, your company and its products will be more readily associated with the minds of your social circle. Customers may also provide testimonials about their experiences with your products, which they can then share with their social networks.
It is possible to use Facebook to drive visitors to your website
On Facebook, you may provide a link to your website. More and more companies acknowledge that Facebook's most significant advantage has been the increase in traffic it has brought to their website.
Visitor exposure to greater marketing messages and the chance to purchase products and services is commonplace on the website.
Your website's visitors who came to it via Facebook are more likely to be interested in what you're selling, as they already have some knowledge of your company and were encouraged to follow the link.
Advertisement with a specific audience in mind
Millions of people in Singapore use Facebook every day, and the company has access to all of that data. You, as the owner of a business page, have the option of paying to have this data used to offer advertisements to a certain demographic.
An outdoor retailer may utilise Facebook to see how many guys in their area who have selected "fishing" as interest are above the age of 35.
They might then create an advertisement for new fishing lures and pay to have them displayed solely on the pages of those people. (Ads in Facebook show on the right side of the page.)
Facebook Places may be used to promote bargains
In order to share their position with their friends, Facebook Places lets people 'check in' on their smartphones in a specific area. Additionally, Facebook Places finds the most popular locations near where a user is currently logged in.
Businesses may take advantage of Facebook Places to provide a list of neighbouring businesses with special offers when a user checks in to a neighbourhood, street, or establishment (e.g., discounts, freebies, loyalty rewards).
In order to add a location to a page, it must be classified as a Company and Organization or Local Business.
In terms of SEO, Facebook is a good thing
The use of Facebook to promote your business's website and blog may be a powerful tool. It is possible that if search engines index the content on your public Facebook profile, it will help your SEO.
You may improve your search engine results by creating a Facebook page with lots of relevant material about your business and sharing it widely through social media.
Your competitors have one already
You can't just do something because your competitors are doing it. A lack of a Facebook page or other social media presence might lose you possibilities in today's digital era, especially if your opponent is making good use of social media.
If you aren't interacting with your clients in this way, you can expect that your rivals will.
Enliven your business's image
With Facebook, you can provide a face, identity, and personality to your business by connecting with people and communicating authentically. With one-on-one interactions, personal anecdotes, and non-business contact, your Facebook page may not only represent your company but also convey its human side.
It's still possible to maintain some level of face-to-face connection even if you automate some of your social media activities.
Get to know the people you're trying to reach
Having a Facebook profile for your company allows you to interact with your target market on a more personal level. Consider it as a constant group of people who are listening. They're there because they've heard of you and want to discover more about you and your business.
Facebook users expect to receive relevant information from your page, but their involvement may also yield valuable information. Your followers' behaviours on your page may also be tracked using Facebook Insights.
What your customers desire may be learned from their interactions, comments, and feedback on your Facebook page. Another approach to interacting with your audience is through Facebook groups.
Additional Tips: Make sure you interact with your consumers in ways that appeal to them while maintaining a steady brand voice on social media.
Facebook is a useful tool for businesses, and you should learn how to make use of it.