The WordPress platform is extremely versatile and can be used for a wide variety of websites. Whether you're running a personal blog or a large corporate website, there are always ways to optimize your site and improve your workflow.
In this article, we'll share some of our favorite WordPress tips and hacks that can help you get the most out of your website.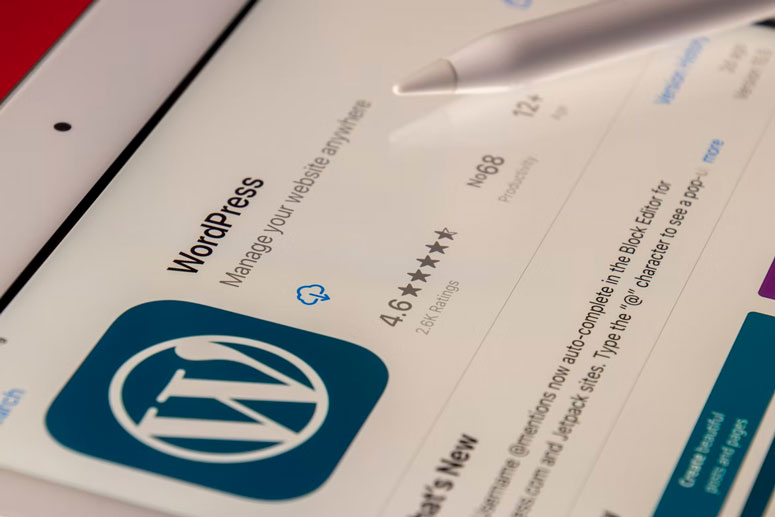 Choose The Right Host
Your WordPress hosting is the foundation of your website. If you're not using a quality hosting provider, your site will be slow, prone to crashes, and difficult to manage.
There are many types of WordPress hosting available, including shared hosting, VPS hosting, dedicated hosting, and managed WordPress hosting.
Managed WordPress hosting is the most recommended option for most users. This type of hosting comes with all the bells and whistles you need to run a successful WordPress site, including automatic updates, security features, and performance enhancements.
When compared to other hosts, managed WordPress hosting is a better option in terms of WordPress-specific features such as automatic backups and one-click WordPress installs.
When choosing a managed WordPress host, be sure to look for a provider that offers:
Automatic backups: Automatic backups are essential for keeping your website safe.
Security features: Security features like malware scanning and firewalls can help keep your site safe from hackers.
Performance optimization: Performance optimization can help improve your website's speed and performance.
Choose The Right Theme
Your WordPress theme is what determines the look and feel of your website. A theme can make or break your site. It's important to choose a theme that is:
Responsive: A responsive theme will ensure your site looks great on all devices, from desktop computers to mobile phones.
Optimized for speed: A fast theme will help improve your website's performance.
SEO friendly: A theme that is SEO friendly will help you rank higher in search engines.
When choosing a WordPress theme, ensure you consider:
The purpose of your website: Is your website a personal blog or a corporate website?
Your target audience: Who are you trying to reach with your website?
Your budget: How much are you willing to spend on a WordPress theme?
The features you need: Are you looking for a theme with a specific feature?
Once you've considered these factors, you can start browsing through WordPress themes. Be sure to preview each theme to get an idea of how it would look on your website.
Install An SEO Plugin
One of the most important things you can do to improve your website is to install an SEO plugin. This plugin will help you optimize your website for search engines. It will do this by:
Generating an XML sitemap: This sitemap will help search engines index your website.
Allowing you to set custom titles and meta descriptions: This will help improve your click-through rate from search results.
Helping you optimize your website's content: The WordPress plugin will analyze your website's content and help you optimize it for your target keywords.
There are many SEO plugins available, including Yoast SEO, All in One SEO Pack, and Rank Math. Choose the best that matches your SEO needs.
Install A Caching Plugin
A caching plugin will improve the performance of your website by caching your website's pages. This means that your pages will load faster for visitors.
Choose a Catching plugin that is compatible with your WordPress theme and hosting environment. Also, consider a plugin that offers:
Browser caching: Browser caching stores static files on your visitor's computer, so they don't have to download them each time they visit your website.
Page caching: Page caching stores a copy of your website's pages in the server's memory, so they can be served to visitors without having to be generated each time.
Object caching: Object caching stores the results of database queries in memory, so they don't have to be run each time a page is loaded.
Minification: Minification helps reduce the size of your website's files so that they can be loaded faster.
Remember, data shows that 52% of WordPress vulnerabilities are connected to WordPress plugins. Therefore, it's important to keep your plugins up to date. Additionally, you should only install plugins from reputable sources.
Use A Content Delivery Network
A content delivery network (CDN) is a system of servers that deliver your website's content to visitors based on their location. This can help improve your website's performance, as it reduces the distance between your server and your visitor.
Most managed WordPress hosting providers offer a CDN as part of their service. Alternatively, you can sign up for a separate CDN service, such as Cloudflare, Amazon CloudFront, or StackPath.
Quality Content is King
No matter what tips and tricks you use to improve your website, remember that quality content is still king. Your website's success depends on providing visitors with high-quality, relevant, and engaging content.
When creating content for your website, keep these tips in mind:
Plan your content: What topics will you write about? Who is your target audience?
Create evergreen content: Evergreen content is relevant and timeless. It will be just as relevant in a year as it is today.
Make your content scannable: Use short paragraphs, headings, and lists to make your content easy to scan.
Include images and videos: Images and marketing videos can help break up your text and make your content more engaging.
Edit and proofread your content: Be sure to edit and proofread your content before publishing it.
With these tips and hacks, you can improve your WordPress website and take it to the next level. Rember to keep your target audience and SEO in mind as your make changes to your website. These two factors will help you create a successful website that meets the needs of both your visitors and search engines.