Practically every conceivable business in this world is faced with the serious threat of cybercrime. To use the Internet securely in this time and age where cyber crime is a hot topic, it's pivotal to take some simple but effective security measures. One of those measures is securing your Internet connection with a Virtual Private Network.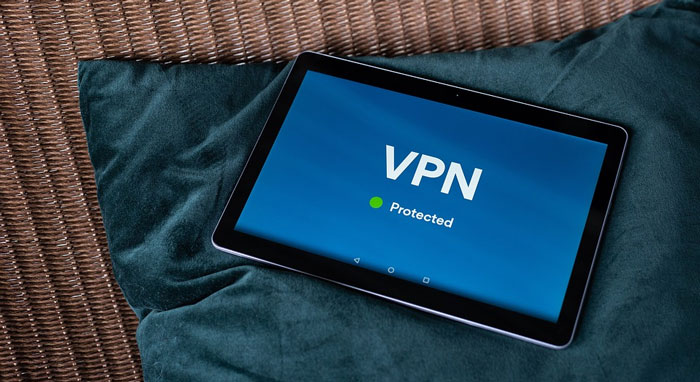 What is VPN?
A VPN helps you to create a secure and private connection when using internet, and even enables you to use a business network from anywhere.
Why should businesses use VPN?
Ideal for businesses where employees have to connect to the network remotely.
To protect sensitive business data from prying eyes when employees use the Internet. This added layer of security also relieves stress amongst employees.
If you are confused about using a VPN service and which VPN to choose, you'll find 5 factors below that you should consider when selecting a VPN so you can make the right decision.
#1 Encryption Protocol:
The encryption features of a VPN are pivotal as they determine the level of privacy and protection that the VPN provider assures. If you are a big organization, it bodes well for you if the VPN service you choose has dependable encryption mechanisms.
#2 Speed:
Nothing more infuriating than slow internet speeds. Time is one of our most valuable assets, and we don't want to waste it waiting for an internet page to load. Unfortunately, the added layer of encryption a VPN offers and the fact that you connect to a remote server, leads to a small delay in your internet speed. When you use a solid VPN provider with a decent server network, this speed loss is maybe 1 or 2 percent and you won't notice it in every day practice. So far so good. But especially when using a free VPN service, where the VPN servers are sometimes shared with thousands of people at any given time, connection speeds can drop significantly, leading to a lot of frustration.
#3 Server proximity:
One reason why most businesses use VPN apart from having a multitude of servers in different parts of the world is that they come with servers that are closer to their data centres. The more closer it is, the higher is its efficiency and it lessens the chances for network failure.
#4 Performance and Support:
Do some research about the past performance of the VPN service provider and look at the list of clients they have worked with. Also, what kind of support are they providing? How fast do they respond to your queries? Because, if there is a server downtime, you might want quick redressals, especially if your business relies on cloud services. The VPN provider should be equipped with tech support executives who can fix VPN errors without much delay.
#5 User-friendly interface:
If your VPN has all the above qualities but operating it feels like a maze, then you are not at the right place. Keep searching for a VPN service provider that is not only user-friendly but also keeps the jargons to a minimum and makes it easy even for a novice to handle the procedures.
Conclusion:
Attributes like functionality, speed, performance history, support team and encryption protocol are some of the things that we believe are important criteria when choosing a suitable VPN for your business. Make sure that the VPN provider that you end up finally using is in line with your business values and goals.