Branding is essential for any e-commerce business. You need to get your brand's name regular exposure. SEO is an excellent tool that must be a part of any digital marketing plan. Here are a few tips to increase website traffic, improve your conversion rate, and get your brand on page one of search engine results.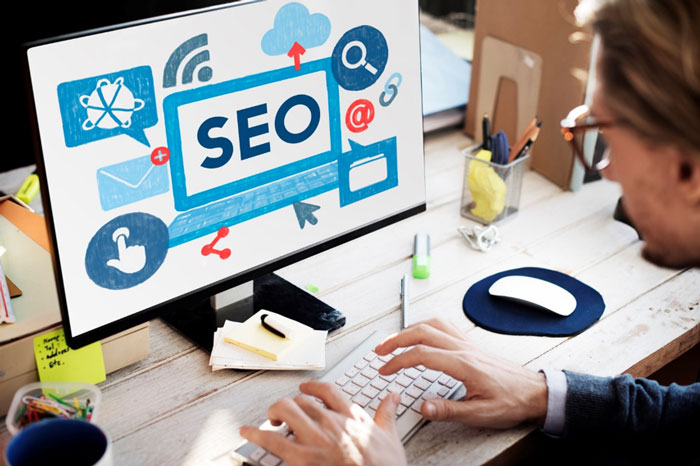 Keyword Research
The crown of SEO goes to keyword research. There are millions of terms, and that number grows daily. Search terms change, and they vary by different regions of the world. To make it to the top of the search results, you need to target the keywords users are searching. If the terms have none or few, your brand won't see the light on page one. Content buried past the first page rarely gets noticed, let alone clicks.
Competitor Analysis
It's vital to know what your competitors are doing. You're not going to steal their content, but you are going to see what they're offering and how it works for or against your brand. You can learn from their failures and successes, and use it to avoid certain pitfalls or go a different direction with keywords and content.
Customer Identification
What is your customer base? When creating keywords, you need to be in that mindset. You want to know their basic data, such as:
Age range
Gender
Ethnicity
Income level
Last level of education achieved
Interests
Other important areas for e-commerce can relate to having children, living in a specific region, different health needs, or other product-specific attributes.
Link Building
Link building boosts your brand's reputation. The off-site SEO strategy complements your site's on-page SEO. This path to success is more complex, requiring relationships with other bloggers and website owners.
Building backlinks can also work with influencers by getting the fan with the highest social media following to link back to your site from their pages. Along with adding more complexity to your marketing campaign, it can take more time than other methods. An experienced SEO company can complete these steps for you while you're concentrating on products and customer service to grow your business.
SEO Tools
There are dozens of tools available to help e-commerce stores with their SEO needs. Google offers one to anyone using their ads services, and many paid options provide excellent insight. Additionally, you can use Amazon's free tools to get a general idea of what customers are searching.
However, these all require time to learn and perfect. Unless you have several hours to devote to acquiring a new skill, it's easier and more effective to hire an experienced SEO company. The business specializing in digital marketing keeps up with the latest SEO changes and strategies to expand your brand.
Build your brand through well-crafted SEO techniques to naturally drive customers and leads to your website. An experienced SEO company can incorporate this important step into your digital marketing campaign to get your brand the exposure it needs to grow. For more information about how our SEO services for e-Commerce stores can help your business, contact us today.