Tumblr is undoubtedly one of the most popular places on the Internet. People use the platform for a wider variety of needs, ranging from political opinion to showcasing their talents. While it's true that we now have other platforms like SoundCloud and TikTok for making creative content, there are still some people who do depend on the good-old Tumblr. This means you may come across some really good music producers or an amazing podcast content creator on Tumblr. One of the not-so-good parts about Tumblr is that it does not allow you to download the audio file that easily. This doesn't mean you can't download, though.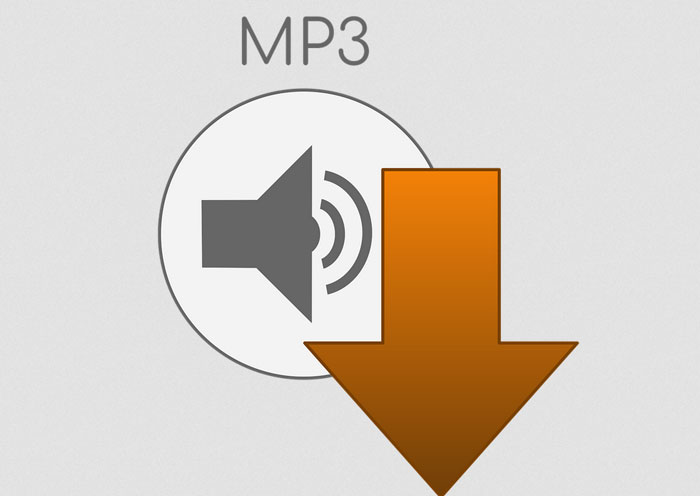 As it happens, there are quite a few ways in which you can download songs or any other audio from Tumblr. Depending on your need and the type of content that has been published, you can choose any of the given methods. In this article, however, we wanted you to provide some sure-shot working methods. So, we have chosen two of the mostly used and probably working methods to download audio from Tumblr. If one does not work, you can try the other. If both of these works, it means Tumblr has done something to prevent the unauthorized copying of published content. You can also find and download the high-quality audio and music on depositphotos.com for any need
Common Note: In both of these methods, we are going into the code of the website to grab the music/audio content that you would like to grab. We recommend using popular browsers like Google Chrome and Mozilla Firefox, since both of them have developer options. Better development options mean that you will be able to get the best out of the under-hood exploration. In this case, the following methods would be way easier on Chrome or Firefox than on a browser that doesn't give much hoot about in-browser development as well as testing. Check our article about the best Tumblr replacements and alternatives.
Now that your ideas are clear, shall we check out the two methods?
Method #1 Download Audio from Tumblr by Saving Audio
This is the easiest method you have when it comes to downloading Tumblr audio content. The limitation is that the process would not work unless the audio file in question has been hosted on Tumblr. Just so you'd know, Tumblr allows publishers to embed content from other websites via iFrame as well. So, if the following method does not work, you can go figure. Meanwhile, until we are sure, you can follow these steps.
You have to open the Tumblr page where the audio file you want to download is hosted. Make sure that the webpage has been completely loaded before you move onto the next step.
Find out the Audio Player on the page and click on the Play button. Once again, ensure that the audio file has been loaded and is playing.
You now have to right-click on the Audio player and choose the Inspect Element This would be opening up a new section at the bottom part/right part of the screen.
Keep scrolling within the source code until you find a tag named <audio preload="auto">.
Once you have found the section, you will find a code like the one shown below.
<source class="audio-source" src="https://www.tumblr.com/audio_file/yuurivoice/157290960110/tumblr_olfsqarl0a1vj40wf">
You have to copy whatever that is shown after src="
Now, paste the URL on another tab and let your browser load the audio content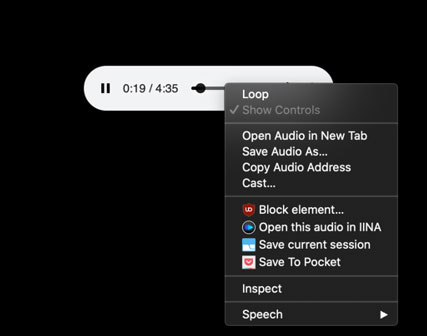 This will be a normal audio player and you can right-click and Save Audio for getting the MP4/AAC file with you.
Don't you think this process is completely easy? Well, yeah.
Method #2 Download Audio via Network Resources Tab
There are instances when Tumblr might set up some restrictions. That is, the audio may not be found directly on the website source code. In these instances, however, you can check out this method.
You have to open the webpage where the audio is hosted. Almost like the same method, wait until the content is completely loaded.
Now, press the F12 button on your keyboard and you will be able to see the Inspect Element interface on the screen. And you have to go to the Network tab.
As you may see, requests may be getting loaded by the engine. You have to wait until everything has been completed.
Once that's done, you can hit the Play button on the Audio player. You will then be able to see a new entry in the list of resources. You can right-click on the new entry and open it in a New Tab.
Just like we did last time, you will be able to open the native audio player and save the audio. This is working for almost every kind of audio file, not just some music tracks.
The next time you come across a soothing song or an impressive ringtone on Tumblr, you can use one of the methods to download the audio. Sounds cool, doesn't it?