Having your dream kitchen is the best feeling. It just makes you feel like your food would be better cooked, your water would even taste better. When thinking of high end appliances which you can have in your kitchen, you should be thinking towards, ventilation, cooking and refrigeration.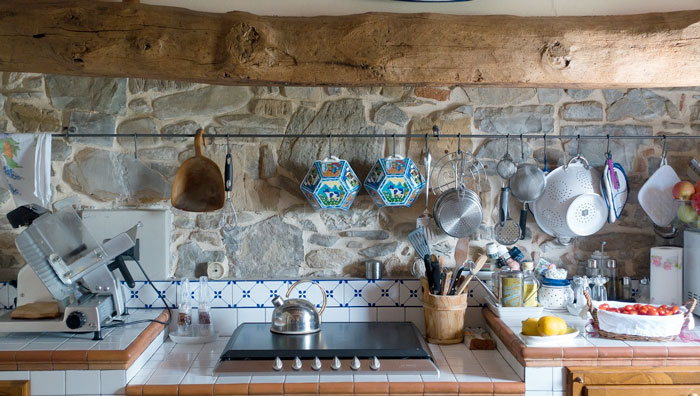 These three things in totality make up the core activities which go on in the kitchen. Ventilation is needed for removal of steam from the kitchen. For cooking, having an, high end burner makes preparing of dishes easier. Refrigeration is the most crucial part of activities in the kitchen. All the foods, drinks, are stored in the fridge. We store leftovers from meals, fresh foods, to keep them fresh till time to eat it.
High end appliances are focused on style plus better function. When it comes to cooking, for high end appliances you can either have a professional range, cooktop or rangetop combination of wall oven. Refrigeration can be built-in or an integrated design. See it here https://www.bestreviews.guide/categories/appliances
The best high end appliances and also luxury brands are;
Vikings
Offering buyers different ranges of products since the 1980's, Viking happens to be the first company to come out with a professional range of kitchen appliances in the US. You cannot boost of a high end kitchen without a range of appliances from Vikings. Not just high end range, they also have a professional stainless steel cooking line as well. This line is particularly popular with chefs and high end restaurant owners as well. This is so because Viking's core strength is in cooking. So, their cooking range or line of appliances stand out from the rest. As for the other two activities of ventilation and refrigeration, this is not the high end brand for it, as you are bound to experience some service issues with this brand. Owing as Viking kitchen will cost you within  $21,000-$25,000.
Jenn-Air
Coming out with two line named Rise and Noir, this Architectural Digest Design Show winner stuns with an overall beautiful high end kitchen look that rivals others. The have a refrigeration unit which is integrated, equipped with 3 separate zones for cooling. Thinking this is their core strength? Well, you thought wrong. They also have a line of wall ovens with unrivalled functionally. How? Time and temperature of cooking time can be calculated using this high end luxury wall oven in addition to a picture of what your food would look like after cooking. Jenn-Air high end kitchen appliances have their core strengths in best temperature, refrigeration controls, wall ovens and professional ranges. Owing a high end Jenn-Air kitchen will cost you $21,000-$26,000.
Miele
With over 100 years in the kitchen appliance industry, this company is consistently pushing for continuous innovation. With unrivalled reliability in their dishwasher systems, laundry line, wall ovens and coffee systems, Miele is one high end brand to own. They also have a professional range which can be used by professionals in the cooking business. This professional range has its own wall ovens, can connect to a water line for steam cycles. You can also use your inputs to cook food with the Miele M touch series that has ranges like MasterChef. Their core strength lies in laundry systems, dishwashers and cooking. This range would cost you $23,000-$30,000.
Sub-Zero/Wolf
This is the name to go for in refrigeration. It comes with 2-compressor performance. Just think of how long your food remains fresh with this in your kitchen. It also comes with vacuum seal( the temperature remains the same all through), air scrubber and a water purifier all combined to give you the best refrigeration system. Sub-Zero is family owned and easily competes with some of the best brands in the world. Now owners of Wolf, they have a combined high end kitchen appliances which isn't focused on refrigeration only but cooking also. The cooking system has awesome simmer abilities, great convection technology. The convection technology brings the use of blowers as opposed to the use of fans. Sub-Zero takes the first place for luxury high end kitchen appliances in the market. It has undoubtedly the best refrigerators and best cooking appliances for that is where there core strengths lie. To own this any range from this top luxury brand would cost you $24,000-$$35,000.
It is well known that owing a range of high end luxury kitchen appliances would require a lot of money spent. We are talking about thousands of dollars to equip your kitchen. Now, most people would say there are other cheaper options which would serve the same purpose. This is true but these luxury brands are so much better. They have leveraged on technology to take cooking and the art of refrigeration to another level. Just imagine a wall oven which shows you a picture of what your food would look like after it is cooked? Isn't that something to see?