The year 2012 is coming to a close and what a year it was for smartphones. It feels like 2012 is really the year that consumers has really embraced smartphones over feature phones and manufacturers have been churning out model after model ever since.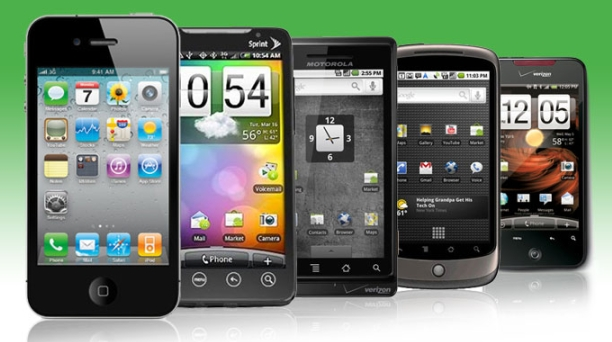 Just look at the phones that made 2012 such a blast. You have Samsung's Galaxy S3 and Note 2. There's HTC's One X, One X+, and Droid DNA. LG got the Optimus G and produced the Nexus4, and last but not the least, there's the iPhone 5.
So where will we be going in 2013, here are some things that you can expect:
Bigger and bendable screens
It looks like smartphones will be officially moving to 5-inch territory next year. It is rumored that HTC's next high-end smartphone (currently named M7), and the LG's upcoming Optimus G2 will all have 5-inch screens. There is even a rumor that Samsung's Galaxy Note 3 will sport a 6.3 inch display. Now that is a lot of screen space to fill.
But it doesn't end there. There are also rumors that LG and Samsung are working on flexible screens. Both brands are rumored to be experimenting on OLED screens since it doesn't need to be covered in glass, allowing more flexibility. Samsung is expected to release their model before LG but both are expected to be launched in 2013.
Cameras with higher MPs
Nokia pushed the envelope with their 41-megapixel phone camera in the Nokia 808. Combined with the PureView algorithms, it gave users a very impressive optical image stabilization that is great even for low-light environments.  In 2012, there also have been a 12 MP shooter in the Sony Xperia S and a 13-MP shooter in the LG Optimus G (Sprint Version).
By the end of 2013, however, 16MP cameras should be the norm among flagship phones. In fact, the upcoming Sony Yuga will reportedly be one of the smartphones that will have a 16MP camera next year.  Expect better lenses, better sensors, and better image processing software from the top manufacturers.
Faster processors and bigger RAM
The quad-core revolution has already started in 2012 so we should expect this trend to continue in 2013. We already have phones running in quad-core chips like HTC's Droid DNA, Samsung's Galaxy Note 2 and LG's OPtimus G and Google Nexus 4.
However, an unlikely brand is rumored to be working hard to be the fastest in the market. While most flagship phones clocks in at 1.5GHz, South Korea based manufacturer Patech is working on a smartphone that will have a chip that will run up to 2GHz. If they succeed, they will indeed be the fastest in the market; at least until the major manufacturers catch up.
We should also see in increase in RAM. The upcoming Sony Yuga, again, will reportedly sport 3GB of RAM and up to 128GB of internal memory. More RAM in a smartphone might also signal the start of the 64-bit software movement so that smartphones will be better equipped to handle the eventual increase in RAM. I imagine that browsing the Internet, VoIP service calls, and just basic usage of the touchscreen phone will be faster and smoother with the new generation of devices coming.
The smartphones are getting faster and better, and 2013 should not be different. The evolution of the smartphone next year should be fun to see.