As 5 days ago  Facebook announce Marathi language officially in the facebook. Facebook is most popular social networking site in the world. Many facebook users not only from Maharashtra-India but also from the USA and most popular countries in the world are Marathi facebook users.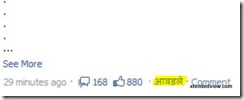 There are so many pools alive on facebook for voting Marathi language as primary language in the facebook. Now facebook has decided to bring Marathi language. Facebook Marathi version is still in the developing stage and only 5 to 10% of translation job is done from the facebook team. Very soon all Marathi people can see their famous social networking site in Marathi a full version.
Here are some very easy steps to enable facebook Marathi language to your facebook account.
To activate facebook Marathi language on your facebook account:
Just login to your account.
click on setting
Account setting.
Primary language: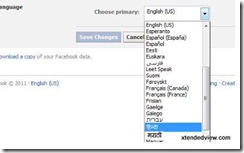 As shown in image.
Select Marathi language ..
You can now see Marathi in your facebook account.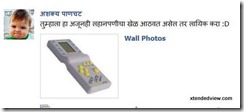 Also remember that if you are getting box box instead of Marathi word then you will need to download Unicode font and install it.