2014 has been an eventful year in technology. From the development of brain mapping that could result in genuine Artificial Intelligence further down the line to the explosion of popularity in wearable technology, the speed that our tech is advancing seems to be increasing.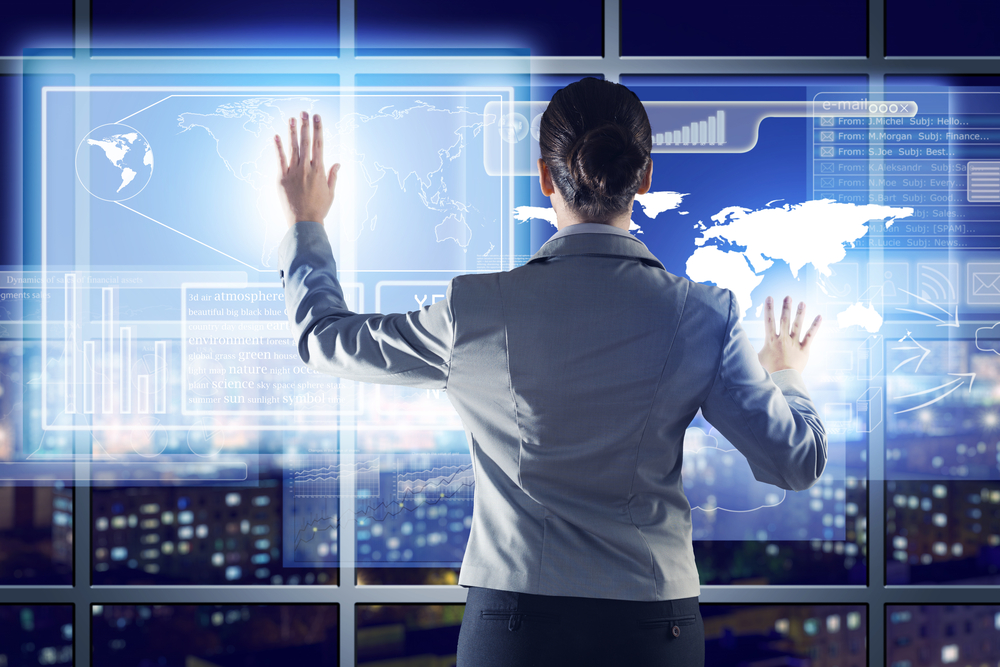 So with a year of considerable technological leaps almost behind us, what can we look forward to in 2015?
The Apple Watch and other wearables
Will it be a triumph of design over functionality, or will the Apple smartwatch be a genuinely groundbreaking development in wearables? As the design is still very much under wraps we'll simply have to wait and see. But the Apple watch is probably one of the most hotly anticipated pieces of wearable tech for 2015.
However, putting aside that iconic iWatch concept for a moment, 2015 is the year we're set to see a real boom in wearable tech. Throughout 2014 consumers have been familiarising themselves with the idea of wearables mainly through fitness bands such as the FitBit, the Nike Fuelband and the Jawbone. But there's much more to the idea of wearable technology than just bands that will shame you into getting up and moving about a bit more.
In 2015 wearables could start to really push forward, and it's often small, crowdfunded ideas that burst forth in this marketplace. Innovation is key, as companies such as Plastic Logic have been saying for years. And it's down to concepts such as flexible electronics and paper-thin plastic screens that are allowing wearable technology innovators to push the envelope a little further each year. "Flexible electronics is a reality, already proven through the development and manufacture of plastic, bendable displays and sensors," explained Plastic Logic's CEO Indro Mukerjee recently. "For the first time a fully organic, plastic, flexible AMOLED demonstration has been achieved with a real industrial fabrication process. This marks the start of a revolution in wearable products, the next frontier in consumer electronics – 2015 will be the year that wearable technology really starts to go mainstream."
The Smart home
Voice-activated lights, a TV or lights that turn on when you tell them to, fridges that drop you a text message when you're on your way home to remind you to pick up milk – this is the home of the future, the smart home. The tech experts have been going on about this since the 1960s, but as with wearables we're now finally starting to get something that comes close to being a true smart home. The integration of advanced computing coupled with the expansion in memory capacity and wireless technology means that smart homes are now feasible, practical and soon to be a big part in all our lives.
The Internet of Things
Synced devices (such as your smartwatch and phone or your fitband and your tablet) are just the tip of the transistor when it comes to the Internet of Things. Although the smart house could easily fall into the same category, the Internet of Things has a much greater scope and can include Internet connectivity in your car through to devices that correspond with each other independently.
The end of the credit card?
Everyone now has become familiar with the idea of contactless payments, but could the credit or debit card's days be numbered? With new apps developed by banks that effectively turns your phone into a contactless payment method, it might seem so. However, we do think that this may be the hardest sell of all for consumers in 2015 – after all if you lose your phone (and it's not unheard of!), you could lose access to your bank account or, even worse, unwittingly hand it over to someone else!
For phone payment software to work, there are going to have to be some rigid security features put in place to reassure consumers. And we also think that security, including biometrics, will also be big in 2015. But smartphones are a technology we're already comfortable with, so it won't be too much of a leap of the imagination to see that in 2015 our phones become ever more important parts of our daily lives.