Understand the pros and cons of having a credit card before you apply for one.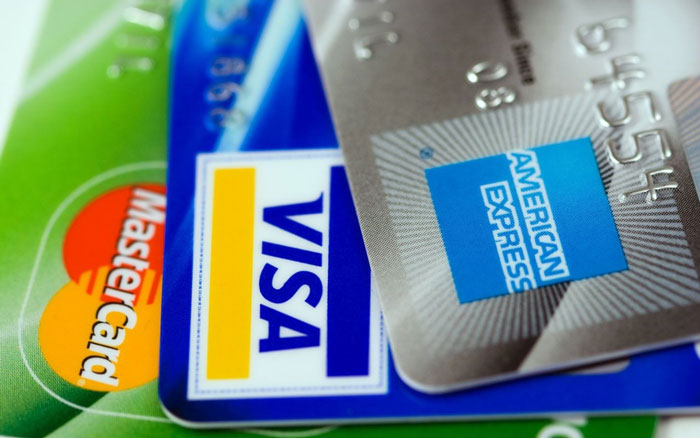 There are two types of people in this world. Those who swear by credit cards and those who absolutely detest them.
Whatever way you slice it both parties have some legitimate points when it comes to owning one. In this article, we explore the pros and cons of having a credit card before you go and apply for one. Let's dive in.
Pros and Cons of Having a Credit Card: The Pros
If you want to benefit from having credit cards, it's essential to understand some of the perks that come with them. Some advantages of credit cards include:
1) Builds Your Credit
Most people aren't aware that they can use their credit card to enhance their credit rating. Keeping your credit utilization rate low has a positive effect on your credit score.
The general rule of thumb is to keep the debt-utilization-ratio at less than 30%. Good credit enables you to enjoy better interest rates on auto loans, mortgages and credit cards as well.
2) Earns You Rewards
One of the benefits of using credit cards to pay your way around is all the exciting reward programs that card issuers offer their customers. These can be in the form of loyalty points that you can redeem later. There are also cash back rewards on selected items and shopping stores when you pay with your credit card. You could even try to align your business and personal spending to maximize your rewards.
3) Protection Against Potential Fraud
Credit card companies go to great lengths to ensure that both you and your purchases are protected from potential credit card fraud. In the event that you lose your credit card or it ends up stolen, the Fair Credit Billing Act protects you from liability when unauthorized purchases are made on it. This applies only if you report the loss right away.
4) Added Convenience
Carrying around a large wad of cash is not only cumbersome but it also attracts a lot of unwanted attention. Unless you intend to make it rain at the club, carrying a credit card takes up less space in your wallet.
5) Is a Great Consumer Spending Tool
One of the pros of credit cards is that they are widely accepted in the majority of retail stores and business establishments around the world. What's more, you don't have to worry about currency conversion when you use your credit card to make purchases when you're out of the country. Simply swipe your card and you're home free.
6) Credit Cards Are Replaceable
At the risk of stating the obvious, if your cash is stolen or you lose it somewhere, the chances that you'll recover it are slim to none. With a credit card, however, if it gets lost or stolen all you have to do is alert your issuer and they'll send you a new one in the mail in a couple of days.
7) Tracks Your Expenditure
Credit cards help you to keep a leash on your spending habits. The issuers provide a detailed monthly report of all your expenses.
It makes it a lot easier to budget since you have a clear picture of where your money's going. Recording every single cash transaction in a ledger is hard to do.
The Cons of Having a Credit Card
Credit cards also have a dark side to them. If misused they can lead you down a path to financial ruin. Some of the disadvantages of credit cards include:
1) Potential to Overspend
People often forget about the "credit" in "credit card". It means you're spending borrowed money.
You might think that you have an infinite pool of money at your disposal but far from it. If you're not careful you might end up making purchases that you don't need and spending money that you don't actually have.
2) Easy to Fall into Debt
Speaking of spending money you don't have, credit cards are one of the most common ways people fall into debt. You end up spending more than you can afford to pay back and before you know it, you're behind on making your credit card payments. If you had cash, however, you'd only spend what's in your bank account.
3) High-Interest Rates and Fees
If you max out your credit card and fail to pay off your balance at the end of the month, card issuers usually charge interest on that balance. Other charges credit cards bear include the annual percentage rate (APR) on the balance, annual fees, over-the-limit charges, cash advance charges, etc.
If you don't settle your balance, these charges can really rack up. Nevertheless, Bonsai Finance allows you to compare credit cards side by side. That way you can make an informed decision based on solid credit card facts, to safeguard your financial wellbeing.
4) Negative Impact on Your Credit Score
Your credit card activity can negatively impact your credit score. Some of the behavior that could bump down your rating includes making late payments, not making payments at all, and frequently maxing out your card.
5) Complex Fine Print
If you've previously come across a credit card's fine print then you know just how confusing it can all be. The details of the costs surrounding credit card use are wrapped in a miasma of jargon that makes it difficult to understand the full implications and repercussions of going against its terms of use.
6) Potential for Credit Card Fraud
If your credit card is stolen and you don't report the charges right away you are liable for fraudulent purchases. What's more, if you don't have adequate internet security, hackers could also steal your credit card information from the online stores where you've previously made purchases.
7) Reduces Your Future Earnings
As previously stated, having a credit card is a form of debt. You're spending money that you haven't actually earned.
You'll have to find some way of paying it back. This means that a portion of your future earnings has to be channeled towards doing this.
The Bottom Line
The pros and cons of having a credit card depend on which side of the fence you sit. As long as you're smart with the cards and use them wisely, the pros of having them certainly outweigh the cons.
Check out our blog for more financial-related posts.