GetSales.io. Predictable Leads
These days, CRM capabilities have expanded significantly, some of them include more than 200 different functions, divided into a number of categories and subcategories. In this article, we present to your attention a selection of the most popular features of CRM systems and talk about the benefits they bring. A CRM platform is a very important and almost indispensable tool for modern enterprises, which helps them manage multiple business processes through a single interface. One such system is the GetSales.io sales automation tool.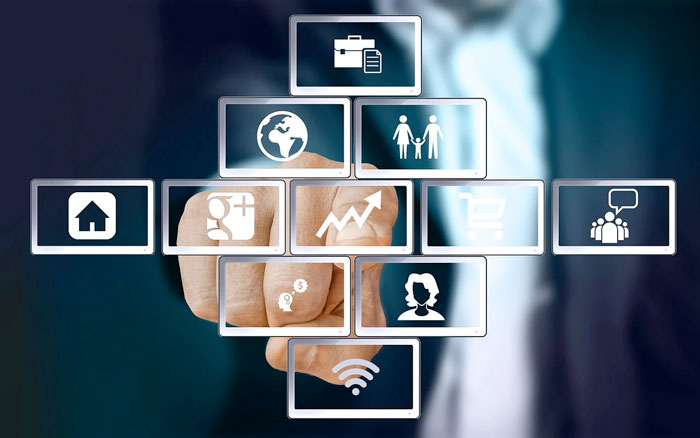 Lead generation is the first and one of the most important stages in the sales cycle, so it should be given maximum attention. The automation tools included in GetSales.io help you capture leads from various sources, including websites, calls, emails, social networks, instant messengers, etc. Properly configured and correctly applied, the option will not miss a single lead, skipping each one through the sales funnel.
Lead management
Lead management helps not only generate leads but also evaluate them and conduct lead scoring. It can also be used to track the progress of leads through the sales funnel and use tools to warm up and nurture leads. When choosing a CRM platform, you should carefully consider its functionality in the field of lead management and find out if there are options for analyzing leads and visualizing indicators, as well as whether it is possible to customize lead scoring and qualification settings.
Leads in sales: degree of warmth
This is a conditional concept. In each company, this criterion can be qualified in different ways. However, there are common features that are characteristic of these types of leads:
Cold leads are potential buyers who already know something about you, but are not yet ready or have not yet expressed a desire to buy from you. These can be clients who register for free events, leave a request for a consultation, or fill out a form on the site to receive free useful information.
It takes a lot more effort to sell to such potential customers than to warm ones. The number of touches of such customers until the moment of purchase will be maximum.
Warm – This type of buyer has already expressed an interest in buying, but is not yet ready to make a final decision without your help. These may be buyers who have left a request for the purchase of goods but need additional advice.   
They may be at the stage of choosing between you and your competitors. But the main emphasis should be on the fact that he considers your company as a seller. And at this stage, it is very important to involve the best sales managers.
Hot customers are those who ask almost only one question: "Where to pay?". With such a client, the number of touches is minimal. No need to convince, close his objections, and compare products. He is ready to buy. Here, now and right here with you.
Of course, such a client is the dream of any company. There are few such leads, but nonetheless, they exist. The reasons why they become hot can be different. The main one is a well-built sales funnel.
Distribute all received contacts according to the degree of warmth, calculate the conversion to the sale for each group, and correctly set up the system for their distribution among managers.
The rarest and "sweet" Seeds
Seeds. These are the sales leads that the company received as a result of the word-of-mouth effect. They usually do not make up the largest share of the total incoming traffic flow. Most often, it is on this type of lead that a start-up business with low turnover and even low costs relies on.
Advantages
High profitability
High conversion rate
Flaws
Positive word of mouth is almost always not launched as a result of understandable marketing efforts. It manifests itself as an "echo" of a professionally rendered service or customer satisfaction from the quality of the goods. All that remains for the company is to get "seeds", stay on top, working with customer loyalty to its product.
Marketing and sales management
Each modern CRM platform should provide functionality for segmenting and warming up leads, preparing and launching marketing campaigns, as well as evaluating their effectiveness. Equally important here will be tools for SMM (social media promotion), content marketing, and automation of marketing campaigns.
Separately, it is worth noting the functions for creating and managing sales funnels, which are also actively represented in almost every CRM system. With their help, you will be able to visualize the sales cycle, filter deals, and "squeeze" potential customers using email newsletters or other methods. Equally useful is the option to create several sales funnels for different products and compare their performance.
Workflow automation
Another important advantage of CRM platforms is the functionality for automating repetitive tasks, which helps to optimize processes and costs, as well as save time. For these purposes, AI-based software solutions are often used to configure triggers (trigger conditions), entry criteria, and actions to be performed.
CRM tools make it possible to automate various operations with leads (capturing, heating, etc.), sending emails, generating and sending invoices, etc. With their help, you will receive automatic notifications about the completion of tasks/processes/stages, as well as the need to take any actions manually.
A little about the main
Lead generation is a complex process with not always predictable results. Usually, its launch is due to the fact that the company has a need to collect information about potential customers, i.e. there are few customers, and something needs to be done. After testing various methods of inbound or outbound promotion and analyzing the results, marketing and sales strategies are usually transformed in accordance with the current criteria for evaluating the company. Next, the company will have to figure out how to properly qualify leads, how to work with their different categories, and what tools will help with this.