Gambling is inarguably an awesome source of entertainment. However, you always need to be on your toes if you don't want to lose control of the game. At the same time, too much seriousness can take a toll on you. Therefore, you need to lighten up the mood every now and then and make sure you don't forget to have fun!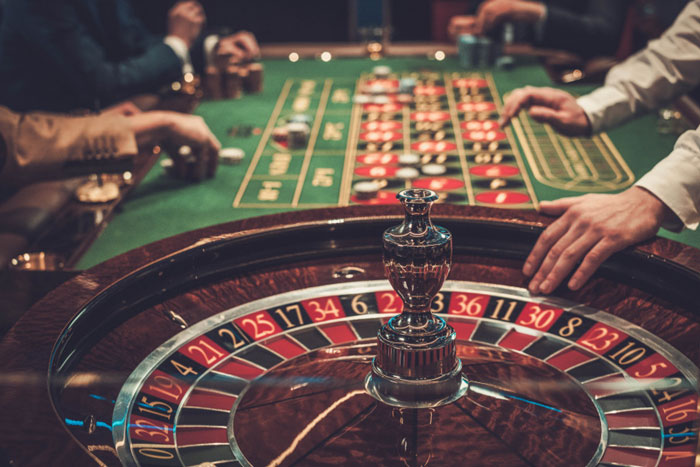 While everybody loves to wear a poker face during a game, it isn't the easiest job to break the ice and cheer everyone up. Some of the following jokes and puns can lighten up the aura of the room and cheer everyone up in no time!
Some Gambling Puns
What's the difference between politicians and casino players?
Casino players don't bluff all the time!
When someone with money meets someone with experience, the person with experience leaves with the money, and the person with money leaves with experience
How to become a millionaire through gambling? Start as a billionaire!
I must complain the cards aren't shuffled well until I'm dealt a good hand!
They call gambling a disease. However, it is the only disease where you gain money
One day, the owners asked me to leave their casino. They said I had a chip on my shoulder
I tried gambling with one of the big cats at the zoo and lost everything. I think it was a cheetah!
I loved eating chips until they banned me from the casino
Why are huge maps not good at poker? They always fold
A Few Out-Of-The-Box Gambling Anecdotes
Jokes and puns aren't the only things that can bring life to a long gambling game. There are always stories about people and incidents at casinos that are sure to amaze everyone who hears about them. A few amazing stories that would leave your listeners in complete amazement are listed below:
The Glorious Grandma who won 154 rolls in just one row!
People who wish to avoid the seriousness of Las Vegas and Macau often turn to the next most favourable gambling city in the world, Atlantic City. Even though it doesn't top the list of the most loved gambling cities, it has definitely witnessed some amazing incidents!
Patricia Demauro, a sweet Grandma, managed to win despite unimaginable odds of 1.56 trillion to 1. She laid down her bet of $100 in a round of craps at a table at the Borgata Hotel Casino and Spa in Atlantic City. She continued to win for the next 154 rolls on the bounce over a period of more than 4 hours.
She attained a Guinness World Record for the longest number of rolls and the player with the most successive wins on a game of craps. Way to go, Granny!
Limit your booze, or you're guaranteed to lose
Casinos, often gladly, offer complimentary drinks and discounts to customers who play for long durations. However, casinos find this to be in their favour, as people appreciate this gesture and often play a few more rounds.
However, it would be best if you always controlled how much you drink. A bit too much would lead to loss of focus, and you're sure to go on a losing streak.
In a similar case, Terrence Watanabe took the Caesars Palace and Rio All-Suite in 2007 to the court claiming they gave him too much alcohol and painkillers to make him lose his focus. According to sources, he claimed that this is what led to him losing $127 million through bets.
However, Watanabe's plea was disregarded since he had previously been banned from Wynn Casino for drinking too much on the casino floor. Next time just download casinos,Watanabe!
Be a better boozer, not a sore loser.
Another incident that makes it to our list of amazing stories is that of an 8-year-old boy, Aashish Nanak, who managed to get his hands on his uncle's poker game.
While most of the kids we know would've blown-off all the cash in our accounts, Aashish had other plans. He won more than Rs. 22,915,500 ($500,000) by playing on online poker rooms. No one knows how he pulled off this feat, but he did.
The poker room refused to pay the money later claiming to be unaware of the fact that he was such a small kid. While we hope that the case in the New Delhi Court helped Aashish get the money he won, what we're certain of is that he was referred to as "the little poker wiz" by all the staff of the website.
Great work, champ!
Conclusion
It's always good to take up gambling with a light heart. These puns and anecdotes are also great conversation-starters.  Remember there's no point in getting too serious about gambling and it's all about taking the highs and lows with a pinch of salt!