We all had the creative writing class either in school or our college. Some people loved it; others believed it wasn't their cup of tea. Even if you are not a big fan of literature (which is the first thought that comes to mind when thinking about writing), a creative brainstorm is beneficial for your thinking process. Without a doubt, regardless of your major, creative writing can boost your confidence and encourage discoveries.
Many university and college paper writers also use creative writing techniques to keep their skills at their peak. All you need to have is a spare hour of your time and mood for creating something. It is normal to encounter writer's block as you start practicing. The more you practice, the higher are chances to make it easier for you in the future.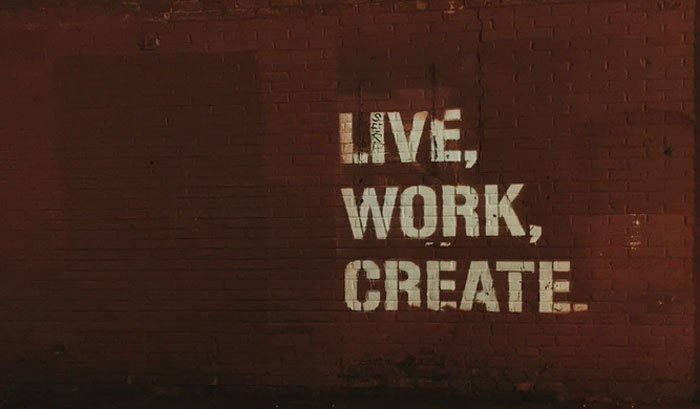 Why is creative writing beneficial for students?
Creative writing is more than just fostering the ability to write at any time and fight the writer's block. It helps to develop a growth mindset, where you look for opportunities and not past mistakes. It is associated with the fact that creative writing exercises require gradual training, and it's judged less strictly as formal writing.
Many educators implement creative writing as a way to learn their students better. Yet, creative writing is not limited by personal topics. It can be anything, and sometimes you may find the term "freewriting" when looking for the exercises. Writing trains you to feel comfortable expressing yourself verbally and your skills to think quickly and come up with solutions faster.
Creative writing is all about developing your voice and focusing on your strengths. It encourages students to communicate efficiently and foreground the most relevant details of the story (if limited by word count). Therefore, by overcoming the fear of failing and a perfectionist mindset, students can look at the writing process as their advantage. These advantages are positive for communication and self-reflection.
Use standard advice on essay practice in your favor
Creative writing is often liberal and flexible in its requirements. There's no fixed structure or obligatory use of sources. You may be asked to focus on a specific topic and explore it or try to experiment with the form itself. Anything can happen with your creative assignment.
However, if you feel lost, don't dismiss sample essays. Try to follow the familiar structure, where you first introduce the topic, then develop your arguments, and conclude it.
The difference will be in the way you are conveying all these story milestones. You can try and start from the end or in the middle of events.
At the same time, rules exist to break them. You can play with a style as well as a tone. Try different techniques available for you. Look for rules to break them.
Approach different topics
Most creative writing assignments focus on students' experience and self-reflection. The first step in creative writing indeed is to practice how to write from your point of view. Yet, you are not limited by topics in any way.
However, you are always encouraged to write on different topics. It is not limited to one specific aspect of the subject. You can look at ordinary things from perspectives that no writer ever considered before.
At first, it might seem hard to grasp the necessary tone. As you grow more comfortable with creative freedom, you open more possibilities to learn what vocabulary and techniques are appropriate to address the topic. Again, it is a perfect time to look at some simple but working advice on writing.
Experiment with a genre
Just like with topics, the genres are more than a convention. You can try to write a fake advertisement or fake piece of morning news. By mimicking a form of something you know, you can learn firsthand how they work.
The most interesting piece of such writing is the podcast Welcome to the Night Vale, presented as a radio show of a fictional town. Many podcasts have a form of something familiar to us, but they always have a twist that makes them unique. Don't build walls of genre or topic; experiment with them, and maybe you will create the next sensation.
Descriptions are the key
Knowing how to write descriptions in a meaningful and efficient way is beneficial for you regardless of your major. Whether you are a STEM major or an art minor, the descriptions allow you to be more sensitive to your environment. You train your attentiveness and your skill to be as precise as possible when evaluating the world around you.
Try to describe the object of your choice from different perspectives. Imagine that you are a character that adores ordinary objects like a carpet. Pay attention to all small details, texture, patterns, and even smell. Then turn tables around and imagine you hate the same object.
If you feel uncomfortable with growing into different characters, try to spend some time being as realistic as possible. Your narrative would always be different from someone's point of view. It also allows you to learn how you perceive the world around you and know how to improve your mindfulness.
Character study
If you are an aspiring writer, you might have heard about character study. This activity is good for literary critics and future writers and for everyone who wants to understand people better. It enables us as people to get a better grasp of someone's personality. As well, it gives us a deeper understanding of motivation and what lies in the core of one's individuality.
You can try to watch a movie and pick a character of your choice. Pay attention to their reactions, how they express emotions, and how they perceive the world. Often we focus on dialogs or monologues because it is the easiest way to know someone. Yet, we always dismiss the surface things that we overlook.
The gestures, voice, how people fix their hair, in a character study everything counts. Still, it is a field for a wide variety of interpretations because there's always our bias that impacts our judgment. When looking at these judgments and thinking, "why did I make these conclusions?" we can learn more about our flaws and strengths in perceiving others.