Are you seeking to join the trend of passionate blockchain enthusiasts who are finding ways to make the most of it, from investing to implementing enhanced technologies into existing business structures? Although blockchain is not built directly for investment but is a transaction storing and processing system, the disruptive technology that has the potential to help investors earn money in innovative ways that society has never seen before.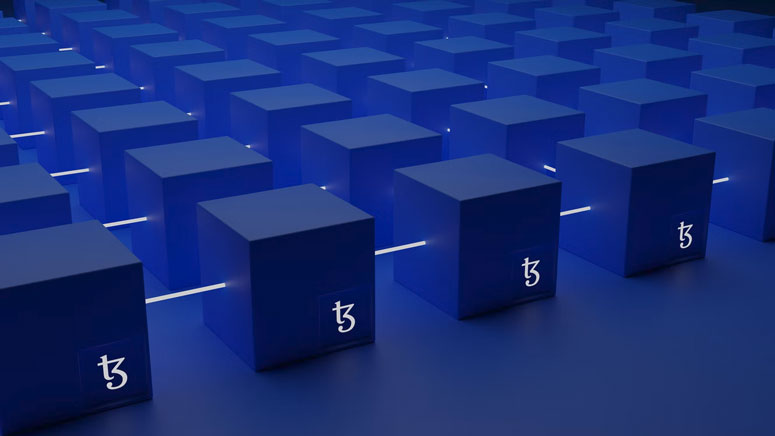 Blockchain could improve global GDP by $1.76 trillion by 2030. Almost 95% of financial service professionals believe blockchain has already achieved its mainstream adoption, but that it will continue evolving even at a much quicker pace.
The "blockchain boom" resulted in numerous new concepts that needed to be created to explain various points of this emerging technology, however, the number of its use cases continues to rise. That only shows us that blockchain is here to stay, and those who want to maximize its potential, regardless of the area, will need to jump on the train while they still have a competitive advantage.
Blockchain in Supply Chain
For multiple sectors, blockchain has been and will be a game-changing technology, but the supply chain industry is probably enjoying the most benefits from it. Blockchain technology even helped the shipment of COVID-19 vaccines in the UK, where hospitals started experimenting with this technology. Blockchain was used to monitor and track the entire supply chain of the COVID-19 vaccine throughout the country.On the higher level, enterprise blockchain solutions have started being implemented in huge healthcare organizations to provide better service to patients, but also to control the supply chain of medications and other relevant supplies in this industry.
Further Evolvement of Smart Contracts
2021 has been the year of blockchain adoption, and most of it is due to smart contracts, and agreements between two or more parties recorded on the blockchain. These contracts are automatically executed by blockchain technology once the predetermined conditions have been met, eliminating the need for an intermediary completely.
The algorithms in smart contracts enable blockchain-supported services to be accessible for organizations that don't intend to invest in years of research and development to create their own blockchain technology. With DeFi platforms like Ethereum, Avalanche, and Solana, companies can create smart contracts directly on the blockchain and maximize the potential of its immutability. This can save tremendous amounts of time and money for those organizations that need to invest their resources somewhere else.
NFTs are Becoming More Important for Blockchain
Non-fungible tokens or NFTs, have been one of the hottest trends in blockchain technology in the past year. They are minted on the blockchain as unique tokens, which cannot be duplicated, and that is why this is the first time we're seeing the principle of scarcity in digital assets. Non-fungible tokens allow a number of new use cases for blockchain, surpassing art and digital collectibles.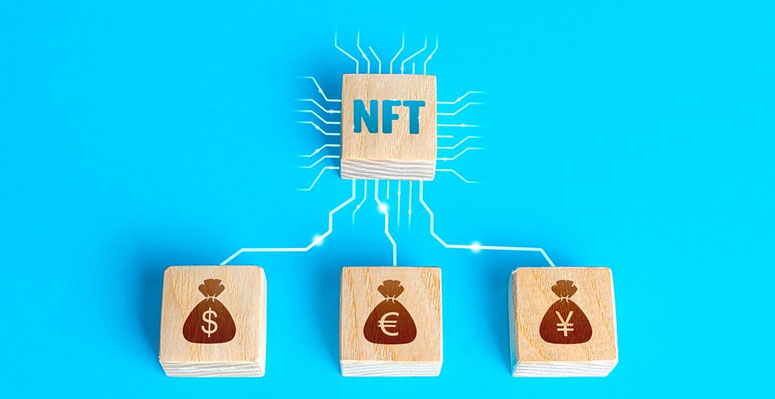 The first industry that embraced non-fungible tokens was music, where artists began tokenizing their songs and selling to their fans without a third party and commission. Popular media names like Vogue have also made their own NFTs by creating digital covers and entering the metaverse that way. It will be interesting to see in which other industries we'll be able to see the value of NFTs.
Facilitating the Real Estate Industry
Another industry that is already enjoying the perks of this emerging technology is real estate. As buying or selling property has always implied tons of paperwork, blockchain technology alleviates the headaches caused by it. Blockchain technology ensures that record keeping is safe and requires minimum effort and cost.
Additionally, the system can create smart contracts that are only funded when the predetermined conditions are met. Not to mention that commission rates are quite confusing for clients in this industry, so a cryptocurrency-supported attitude aspires to change this situation once and for all.
Strengthening the Democracy and Transparency in Politics
Although politics is not the first area you would think of when talking about blockchain technology, it showed impressive improvement in reducing and eliminating bureaucracy and corruption in many government agencies.
Through smart contracts, whether its contractors or foreign governments the release of the funds can be guaranteed but only if specific conditions have been met in the form of subsidies. Blockchain technology also showed to help improve the security, transparency, and efficiency of state tasks.
Crypto OTC Trading
If you've never heard of OTC trading before, think of it as the trading of crypto assets between two parties in an exclusive trading market. However, this market is not like an exchange where you can find several prices.
With any OTC trading platform, involved parties have the private price they demonstrate to each other and are able to negotiate deals based on that price. It's similar to private trading negotiations in which one person is selling an asset at a given price and the other person is willing to buy these assets at the given price.
New Business Models
Undoubtedly, blockchain technology will affect the business world by solving main challenges in the industries, however, there are even new types of businesses appearing with this new technology. One of them is blockchain or cryptocurrency API as a service (BaaS). It allows connecting decentralized applications to blockchain networks in a snap and with no commission.
This new BaaS model allows organizations to save time by simplifying data retrieval, focusing on major application logic development, and gaining all required blockchain data organized in a ready-to-work way. Also, it enables companies to build a consistent interface for all the structured and parsed data.
In Final Words
From something that was only reserved for those interested in the latest technologies, blockchain has evolved into an exciting new area that overflows every other industry, while creating new jobs in the blockchain sector as well. With everything we've seen so far, we can expect to see new use cases of blockchain in the future years.
However, even more, important will be to see how blockchain is revolutionizing other industries, solving challenging, and improving crucial areas, whether it's in politics, healthcare, or any other area.