I'm a personal productivity junkie. I'm always looking for new ways to organize and level up my life.
So when I got my hands on an Amazon Echo a few years ago the first thing I did was to dig into the ways in which it could help me get more stuff done. As it turned out, the Echo has changed my life and the way I do things in so many ways, I can't  even imagine life without "her".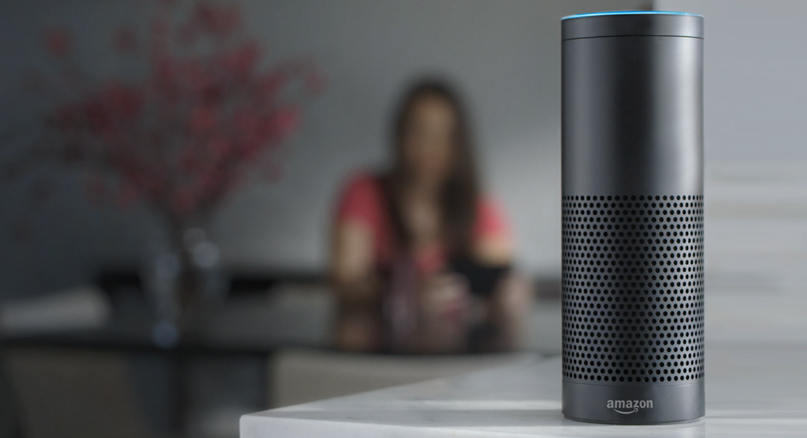 In this article, I'm going to give you the top 5 productivity tips that have made my life easier and just generally better. To stay productive you need to have a better balance over your sleep and day to day activities. Another factor that can affect your productivity significantly is anxiety. There are various factors contributing to anxiety; like what you eat, your life choices, etc.
Morning Routine
Life begins in the morning and the Amazon Echo really shines in this department. To begin, you can set an alarm to wake you up to a variety of different sounds or voices. You have your standard sounds and alarms or you can choose to be woken up by a handful of celebrities like Alec Baldwin or Missy Elliot. One downside is that you can't set a custom song to wake you up in the morning but I have a workaround that you might find useful. What you can do is set your phone to wake you up with a custom recording. Then record "Alexa play [whatever song you want to play]" and it will play that song.
Kind of messy but it works.
I also have a timer set for my lights because sometimes I have a hard time getting out of bed in the morning. Just knowing that the lights are going to flip on and shine on my sleeping face if I continue to sleep in really helps me get out of bed :).
You will need an extra light switch or smart plug for this to work but if you want to take it up a notch you can check out this guide on echo dot accessories.
To Do Lists
The standard to do list is the cornerstone of any personal productivity system. I find the to do list that comes with the Alexa software to be too basic and lacking simple features that I've come to expect with a task manager. The good news is that you can get the Echo to work with many popular productivity apps like Todoist and Trello.
I personally use OmniFocus because of it was specifically designed for David Allen's GTD system.
If you're not familiar with GTD (Getting Things Done), the general principle is to get everything out of your head and into a system so that you are not wasting energy on thinking about all the things you have to do. Before the Echo, I would have to stop what I was doing and open my phone and type in the tasks that came to my mind. After hooking up OmniFocus, I just have to say "Alexa, remind me to [task]". Then it adds it to my OmniFocus inbox and I can categorize and schedule it later. I should mention that the Echo doesn't work with the OmniFocus out of the box. You have to install an IFTTT trigger to get them to talk to each other.
For more info on IFTTT check out this guide for using IFTTT with your smart home.
Reminders
The way that the Echo used to set reminders was, to put it bluntly, awful.
You used to have to set up an IFTTT trigger to have it buzz the internal reminder app on your Android or IOS smartphone and sometimes it simply wouldn't work. Now you can setup your Echo to remind you by saying "Alexa remind me to take the chicken out of the oven at 6:30 pm". Nice! You can still have it send reminders to your phone for when you're out and about but remember to check the app because like I said, it sometimes doesn't save the message.
There's nothing worse than a reminder that doesn't remind you!
Google Calendar Hacks
I currently have 4 different systems setup for personal productivity. OmniFocus for personal stuff, Trello for work stuff, Reminders for… uh…, reminders and Google Calendar to hold it all together. I'm aware that most people aren't as intense about organization as I am so if I had to choose just one I'd go with Google Cal.  It has a simple interface, works with everything, and is tightly integrated with the Amazon Echo. What I like most is that you can ask "Alexa what's my agenda for today" and it will read out all the tasks you have set in your calendar. You can also set events in your calendar by saying "Alexa add Dr. appointment to my calendar at 1 pm on July 21st".
That saves you a lot of time adding it manually on your phone or desktop.
TaskRabbit
TaskRabbit is a service that connects you to people that will do simple tasks for you like clean your house, do your laundry or build furniture for you.
They also have an Alexa skill that will allow you to find a handyman, have someone come over to clean your house or send a carrier over at a time that you specify. While not practical all the time (it costs around $30 an hour to hire someone on TaskRabbit) if you have a busy work week or need to get ready for a vacation, TaskRabbit can be a lifesaver. Just one more way that the Echo helps save you time and makes your life easier.
Final Thoughts
The best thing about the Amazon Echo is that it keeps getting better. It's hooked up to the cloud and Amazon engineers are always installing new updates. Half of the features I listed in this article wasn't even available a year ago. I can't wait to see where Amazon takes things with its amazing personal assistant but even right now it will improve your life in many practical and efficient ways.