If the only type of computer you own is a laptop, then it probably won't make much sense for you to sign up for a DSL or cable connection. Even though WiFi broadband is super-fast, it is certainly not mobile. This means that instead of being a benefit to you, it can frustrate you and limit the use of your laptop. A 4G connection on the other hand can help you to become completely mobile. You can literally take your internet connection with you on the road.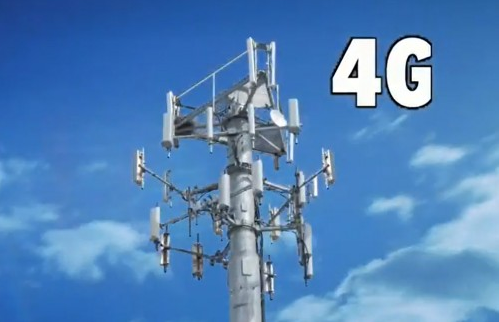 Once you take a closer look at the many benefits offered by your 4G internet service, you will quickly find that there are a lot more benefits to discover than you might have been aware of. Before you set out to look for the
best type of internet connection for your needs
, it would probably be a good idea to set some criteria against which to measure its performance.
Accessing HD videos
In many respects, laptops these days have become just as powerful as PCs, if not more. Given this fact, you will want a connection that is as fast as a DSL or cable connection, but with all the benefits and advantages posed by mobile internet. Many people demand to be able to stream HD videos live over the internet while still being able to take full advantage of all the other internet applications available. The only way you will be able to do this is to have a connection that will be able to live up to the demands of this level of use.
Ease of use and mobility
Aside from this, because laptops are so mobile, you also need a reliable and fast connection that can move and travel with you. You will preferably want a modem that won't require its own power source too. Lastly, you will want to invest in a connection that is not more expensive than a DSL or cable connection.
How will a 4G connection live up to all of these requirements and criteria? Excellently in all aspects mentioned. Firstly, a 4G connection is equally as fast as a traditional broadband connection, and it can at times perform even better. In general people are able to enjoy mobile internet with rates as high as 6 mbps, with bursts that can reach as high as 10 mbps. For many, these excellent speeds would already top the speeds they receive from their conventional WiFi connections.
Conclusion:
There is no internet solution out there that can beat a 4G connection in terms of mobility and portability. Unlike with a DSL or cable connection, this technology is completely wirelessly based and it is able to perform well over long distances. These are only some of the many benefits that you can expect when investing in a secure and fast 4G connection. There are of course many other benefits to using such a connection, such as its affordability, but you will soon learn that you won't ever want to go back to conventional broadband after familiarising yourself with all the advantages of a 4G connection.