Hashtags (#) are more than a just a prefix in your tweet. This symbol helps you to categorize your message and bundle conversations by giving it a theme amidst the online surf. The most important aspect of using it is that it makes your tweet linkable, searchable, and savable. This has grabbed the attention of businesses and brands who wish to bolster their popularity on this social platform.
A few tips that will enable Hashtags on Twitter to play a pivotal role in your social media strategy:
# Opt for a unique and interesting Hashtag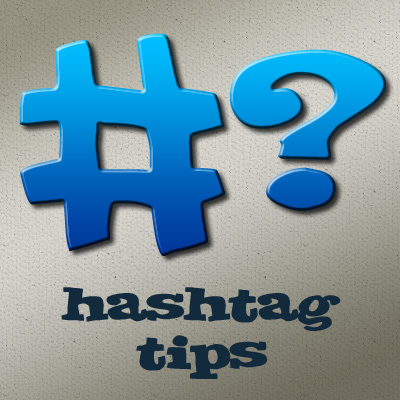 If you have coined a Hashtag, visit Search.twitter.com to check its uniqueness. The purpose of using the hashtag will not be served if there are many using the same. You can take a leaf out of how Domino did it with # letsdolunch.
An interesting Hashtag is the one that can trigger interest among people inciting them to respond like # #WhatsBeautiful campaign by Under Armour that had scores of people tweeting their opinions and definitions.
# A simple and consistent Hashtag
Formulate a simple and short hashtag that easily strikes a chord with people. A long Hashtag may eat your precious space in the 140-character tweet, which is not recommended. When you use more than two or three words, it seems to be a mere series of letters and fails to create an impact. Capitalize the first letter of each word.
# Using Industry keywords
When you use industry keywords, your brand automatically gets more recognition. Besides, when you bump into conversations related to your industry that may not necessarily betweeted by people known to you, you can feather the nest there by connecting your tweet to theirs.
# Invoke the right sentiments
Be careful to devise a hashtag that is positive and does not trigger any negative sentiments. Mac Donald made a blunder by creating # McDStories overlooking the fact that there will be people sharing their negative experiences by using this hashtag. In case you are using words like 'love' or 'buff,' ensure that consumers really love your brand or else play safe by using a neutral emotions.
#  Spread the word
Incase your hashtag is a huge hit and is worth representing your brand;promote it in other marketing channels like webinar by adding the event hashtag to the emails you send. Also, add it to the social media sharing links that will be infused in the landing pages.
# Organizing Hashtags
Formulate specific columns within your social dashboard as you do, when you use Hot Suite or TweetDeck that cater to a  particular topic or event making ,in order to enhance its efficiency.
Also, remind people about the Hashtag change in case you have.
# Do not Overdo
It is a rule of thumb while using hashtags as a part of your social media strategy. Too many Hashtags make your tweet look spammy and attenuate the importance and relevance associated with it.
It is necessary to know how to use TwitterHashtagsto tap this social platform to the fullest.
Summary: Hashtags(#) on Twitter, as a keyword phrase offers a theme to a tweet and enables categorization amid the online turf. A simple, unique, relevant, and interesting Hashtag used appropriately can help your business create the right buzz online.